Let's learn the art of attempting essays, precis, and 20 marks questions by reading the CSS Solved Past Papers Questions to score high and qualify.
Whether CSS or PMS, both examinations require aspirants to have a good command of presentation skills, as knowledge alone has never helped anyone qualify for them. It has been seen aspirants with heaps of information and relevant knowledge cannot make it through because they fail to present their perspectives on the papers fluently, coherently, and confidently. Unfortunately, none in Pakistan has ever produced relevant and quality solved past papers to help aspirants understand what and how to write to score high and qualify for the exams. As a result, nearly 90% of the aspirants fail their essay papers straight away. And almost 70% remain unable to cross 50 marks on their compulsory and optional papers.
However, aspirants who learn to write their knowledge and ideas generally qualify for the examinations or score the highest marks. Students of Sir Syed Kazim Ali have been the glaring examples. They have been qualifying for their essay papers in a single go for years as they not only learn writing skills but also give this skill serious practice till their papers. Moreover, they are the only officers, qualifiers, and aspirants who have been writing CSS Past Papers' Essays and CSS Solved Past Papers of compulsory and optional subjects on the Cssprepforum website, which is freely available for all.
About CSS Solved Past Papers
Writing has undoubtedly been the base through which CSS and PMS examiners evaluate aspirants' opinions and knowledge. The better the English writing and presentation skills, the higher the chances of succeeding in the examinations. Simply, writing skills have been the only vehicle an aspirant possesses to transfer his arguments, ideas, and viewpoints on a specific topic to his examiner. So, presenting your arguments coherently, fluently, and relevantly is, undoubtedly, the key to success in the CSS and PMS examinations in Pakistan. So, to help aspirants, who have constantly been asking for CSS past papers questions, Cssprepforum has decided to publish the CSS-solved past papers and essays attempted by Sir Syed Kazim Ali students who either qualified for the exams or scored the highest marks.
No matter whether you are going to take the following CSS and PMS attempt or you have just planned to prepare for them, these CSS Solved Past Papers by qualifiers and highest scorers will definitely help you know the following:
✓ How to understand the topics
✓ How to break the topics down
✓ How to outline your arguments or ideas
✓ How to start a 20-Marks question to score high marks
✓ How to start an essay to qualify for the CSS and PMS
✓ How to write body paragraphs
✓ What is unity and coherence in writing
✓ How to connect sentences and paragraphs
✓ And much more
We are trying our best to publish all the past five years solved past papers questions by the top scorers, qualifiers, and Howfiv team, so you are advised to bookmark this article and keep visiting it daily. It will take us around a month to publish them all.
CSS Solved Essays
The followings are the CSS and PMS past papers essays solved by Sir Syed Kazim Ali students, who either qualified for exams or scored the highest marks in the essay paper. They are uploaded to help CSS and PMS aspirants know how to develop an outline, write introductory paragraphs, and present their arguments. Click on any to continue reading.
CSS Solved English Precis & Composition
Important Articles for CSS Aspirants
The following articles are must-read articles for all CSS and PMS aspirants who have decided to prepare themselves well for the examinations.
CSS Solved General Science & Ability Past Papers
CSS Solved Pakistan Affairs Past Papers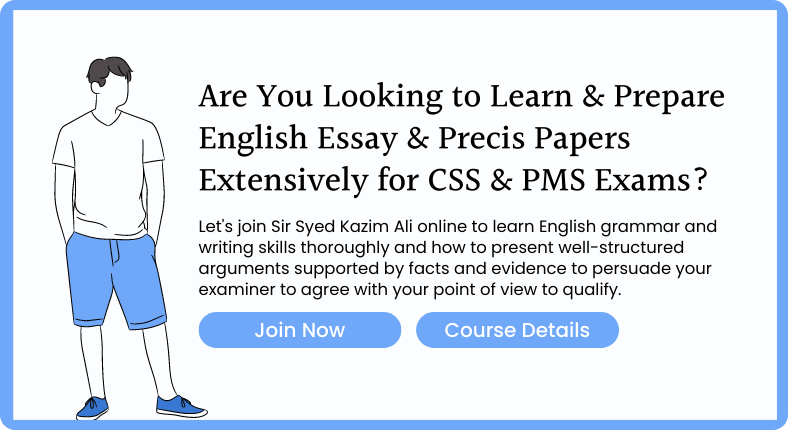 Important Current Affairs Topics for CSS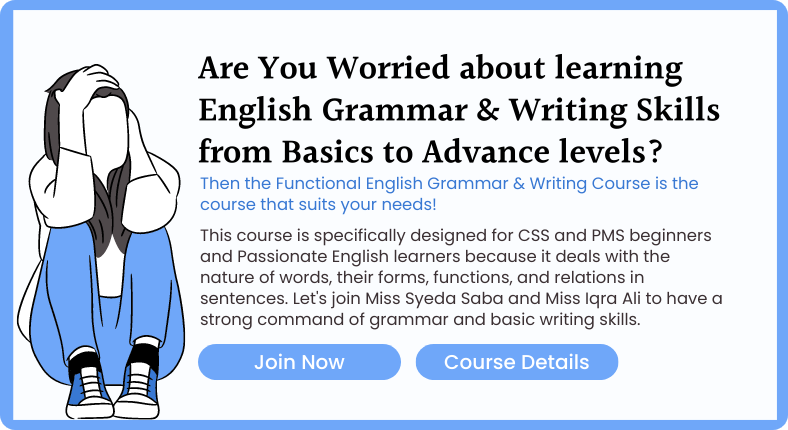 CSS Solved International Relations Past Papers
CSS Solved Political Science Past Papers
CSS Solved Psychology Past Papers
CSS Solved Criminology Past Papers
CSS Solved Environmental Science Past Papers
CSS Solved Gender Studies Past Papers
CSS Solved Business Administration Past Papers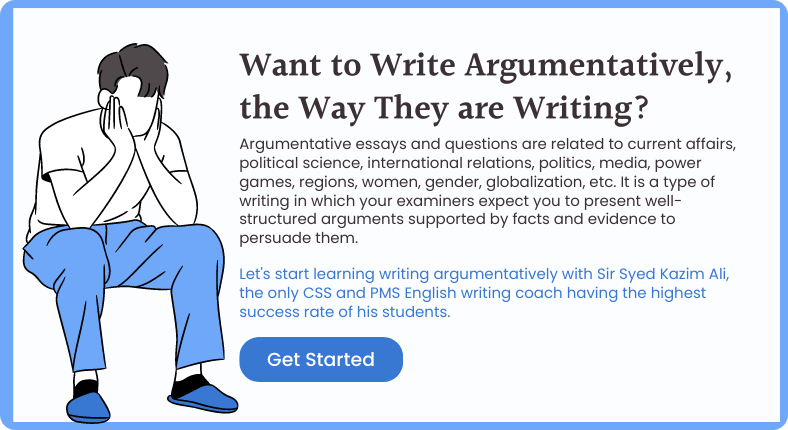 Articles Might Interest You!
The following are some of the most important articles for CSS and PMS aspirants. Click on any to start reading.