CSS Solved Business Administration Past Paper 2019 | What are the Internal Sources of Job Candidates? How can manager forecast Supply of internal Candidates?
The following question is attempted by Miss Nimra Masood, the top scorer in CSS Business Administration papers. Moreover, the answer is written on the same pattern, taught by Sir to his students, scoring the highest marks in compulsory subjects for years. This solved past paper question is uploaded to help aspirants understand how to crack a topic or question, how to write relevantly, what coherence is, and how to include and connect ideas, opinions, and suggestions to score the maximum.

Topic Breakdown:
Topic: Recruitment
Subject: Human Resource Management
Managing human resources is an art for every organization to succeed. Managing the supply and demand of human resources is integral to ensuring organizational effectiveness. CSS Examiner also gives considerable importance to this topic.
Introduction:
Recruitment is an integral part of human resource management. As people leave jobs, retire or, in some instances, die. On other occasions, the company may decide to expand hence requiring a pool of new human resources. There are two sources of human resources: internal and external recruitment. Both sources have their benefits and drawbacks. Internal recruiting is preferred as employees are already accustomed to the company environment.

Internal Sources of Recruitment:
Instead of hiring from outside sources, some companies prefer to look to their internal sources to fill in the human resource gap. There are many sources of internal recruitment, such as
Promotion:
The safest and most preferred way source of internal recruiting is promotion. Promoting new entrants to a more responsible position is ideal to cope with job vacancies. Succession planning and replacement charts are tools to identify and prepare individuals for higher-level tasks. The promotion also forms part of career planning for each individual, helping to motivate employees.
Transfers:
Some multinationals and retail outlets use the policy of transfer to fill in gaps. Sometimes there is a surplus of human resources at one location while another is in deficit; therefore, companies may rotate people to fill in staffing gaps. This tool is more useful when there is a lack of expertise at one location while the other has a surplus or is of not much importance. Mega corporations with many service centres or production plants mostly use the policy of transfer.
Rehires/Recalls:
Although these employees are no longer part of the organization, they are still considered internal sources because they are aware of the organization's environment. These people can quickly adjust within the company and produce effective results. Therefore recalls is a good option to fill in the urgent shortage of human resource.
Contacts and Referrals:
Another means of internal resourcing is contacts and referrals. Firms may find their current employees helpful in assisting them through the recruitment process. This is a relatively inexpensive and fast method of recruitment. Despite this, some companies are reluctant to referrals due to the possibility of nepotism and favouritism.
Job Posting:
The job posting is another source of internal recruiting. In this method, employees are informed about job opportunities through the bulletin board, publications or personal letters. Internal employees are given preference over external recruiting sources. It is necessary to clearly communicate job specifications to the employees.
Forecasting Supply of Internal Candidates:
To make the recruitment process smooth and efficient, managers are required to forecast the supply of internal candidates. This helps managers see the future status of human resources. Managers can use different techniques to forecast the supply of internal candidates.
Zero Based forecasting:
In this technique current level of recruitment is taken as a base to estimate future needs. It requires an in-depth analysis of human resource needs.
Bottom-Up Approach:
Each successive level of an organization determines its own supply and need for future resources.
Qualification Inventory:
In this technique, data is collected regarding the qualifications, interests and skills of employees. This would later on help to match availability and requirement when positions are available.
Personal Replacement Charts:
These charts show the current performance level of employees to assess them on future tasks.
Position Replacement Charts:
Most companies anticipate employees that could replace employees in specific positions, having analyzed their qualifications, capabilities and skills.
Computerized Information system:
This automated system gives an analysis of skills, experience and qualifications in correlation to current employees that are to be replaced.
Conclusion:
Recruiting is an important part of human resource management. It assists in planning human resources so that operations continue uninterrupted. Internal sources of recruitment such as Promotions, referrals and transfer are useful tools in smoothly and efficiently plugging the gap in human resources. The supply of internal candidates can be forecasted in many ways, including replacement charts, qualification inventory and computerized information systems.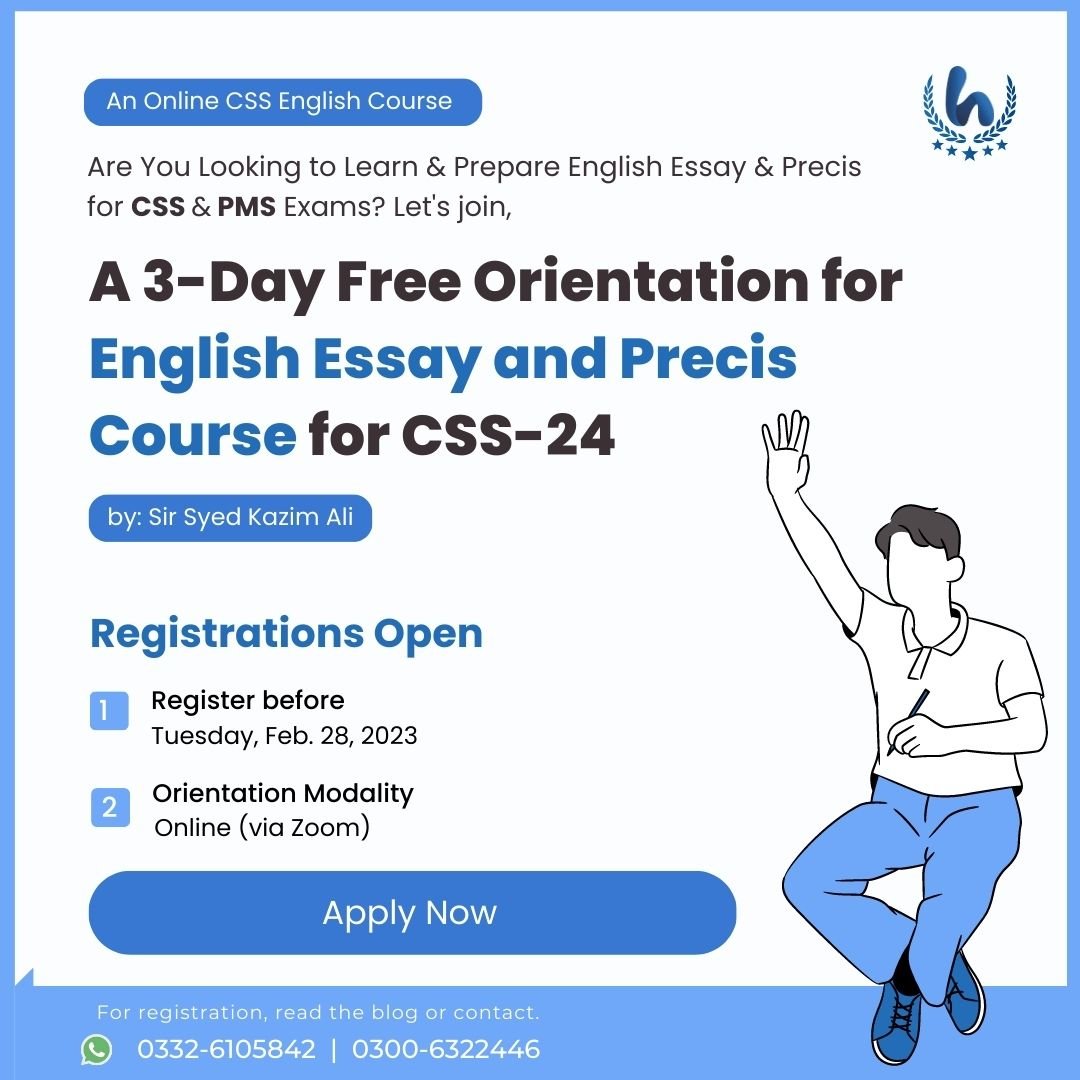 CSS Solved Past Papers' Essays
Looking for the last ten years of CSS and PMS Solved Essays and want to know how Sir Kazim's students write and score the highest marks in the essays' papers? Then, click on the CSS Solved Essays to start reading them.

CSS Solved Essays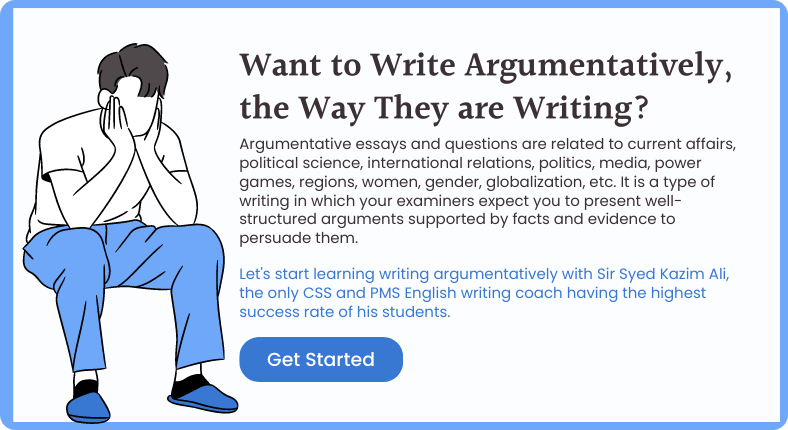 CSS Solved General Science & Ability Past Papers
Want to read the last ten years' General Science & Ability Solved Past Papers to learn how to attempt them and to score high? Let's click on the link below to read them all freely. All past papers have been solved by Miss Iqra Ali & Dr Nishat Baloch, Pakistan's top CSS GSA coach having the highest score of their students.

General Science & Ability Solved Past Papers
CSS Solved Pakistan Affairs Past Papers
Want to read CSS Pakistan Affairs Solved Past Papers and learn how to attempt them to score high? Let's click on the link below to read them all freely. All past papers' questions have been attempted by Sir Kazim's students, who scored the highest in the subject.

CSS Solved Pakistan Affairs
CSS Solved International Relations' Past Papers
Have you opted for International Relations in the CSS examination and want to score above 150? Then, click on the CSS Solved International Relations' Past Papers by Miss Abeera Fatima, the top IR scorer and the best IR coach in Pakistan.

CSS Solved International Relations Past Papers
Articles Might Interest You!
The following are some of the most important articles for CSS and PMS aspirants. Click on any to start reading.