CSS Solved Business Administration Past Paper 2020 | What is the Bullwhip Effect and how does it relate to lack of coordination in supply chain?
The following question is attempted by Miss Nimra Masood, the top scorer in CSS Business Administration papers. Moreover, the answer is written on the same pattern, taught by Sir to his students, scoring the highest marks in compulsory subjects for years. This solved past paper question is uploaded to help aspirants understand how to crack a topic or question, how to write relevantly, what coherence is, and how to include and connect ideas, opinions, and suggestions to score the maximum.

Topic Breakdown:
Topic: Demand and Supply
Subject: Supply chain management
Business competition and innovation have made supply chain management an integral part of business management. For the past many years, CSS papers are incomplete without this topic; hence, highlighting the importance of thoroughly studying this area.
Introduction:
Lack of coordination from one end of the supply chain to another can cause massive inefficiency. Bullwhip effect is one of the outcomes of a lack of coordination in the supply chain. It results in poor customer service, excessive inventory investment and lost revenues. The supply chain is an integral part in making an organisation successful and achieving the targeted results. Most companies work on coordinating information and planning the supply chain.
Bullwhip Effect:
The bullwhip effect relates to the drastic change in demand, ultimately causing the companies in the supply chain to met this shift in demand. This shift usually moves up the supply chain, starting from retailer to whole seller, then distributor and manufacturer at last. Companies mostly rely on forecasted demand rather than the actual demand thus are not able to for see the shift in demand.
Example of Bullwhip Effect:
The customer demand is 8 pens. The retailer orders 10 pens from the distributor. The distributor orders 12 pens to ensure they do not run out of stock. The supplier then orders 20 pens to ensure there is enough stock for timely shipment. The manufacturer then manufactures 40 units of pens to achieve economy of scale in production. Hence 40 pens are produced against the order of 8. Now in order to sell these 40 pens, the retailer either has to increase the customer base or lower the price.
Causes of Bullwhip Effect:
Companies mostly estimate their demand on current market conditions. This cannot be a true representation of the future market demand. Therefore companies always order in surplus quantity to avoid shortage.
Special discounts and price change can lead to changes in buying patterns. While buyer wants to take advantage of the temporary benefit, it may distort demand information, ultimately resulting in uneven production.
Customers artificially exaggerate demand whenever there is a shortage of goods later on cancelling orders when supply is normal. Resultantly the retailer will continue to increase hence leading to stockpiles.
Management behaviour at the front end of companies is one reason for the bullwhip effect. Retailers always order excess of popular products, ultimately squeezing each company in the supply chain. End result is a shortage of inventory.
This is when individuals forecast demand from each company in the supply chain. Thus the demand is from the companies in the supply chain instead of the actual customer demand who is to purchase the product.
Impact of Bullwhip Effect:
Excess Inventory Investment:
The biggest outcome of bullwhip effect is the excess investment in inventory. As seen in the above example, the demand is 8 pens against the 40 pens produced. Therefore excess inventory produced is not only excess investment but also a burden of stocking and storing.
Poor Customer Satisfaction:
Customers are unable to find the product whenever needed, ultimately leading to frustration and poor satisfaction. This forces the customers to shift towards competitors that can meet the demand timely.
The eventual outcome bullwhip effect is loss of revenue. Revenue is lost in three different ways: dissatisfied customers will switch towards competitors, extra inventory will surge the cost of inventory storage and management, and lastly, additional inventory investment to produce more than demand is also a loss to revenue.
Misguided Capacity Planning
Due to Fluctuation in demand resulting from the bullwhip effect it becomes impossible for manufacturers to determine their production capacity.
How the Bullwhip effect relates to lack of Coordination:
Lack of coordination is the primary reason for the Bullwhip effect. All companies involved in the supply chain: manufacturers, suppliers, whole sellers and retailers become part of the inventory management. This means coordination between all of them is required to ensure a sustainable inventory system.
Collaboration of people, processes and systems is necessary to ascertain timely and reliable data for making informed decisions and identifying constraints. Lack of coordination results in delayed or unrealistic data, due to which inventory management becomes difficult.
One reason for the Bullwhip effect is order batching, meaning companies do not immediately place orders with the suppliers. In fact, they often accumulate demand, ultimately resulting in variability of demand. Order batching is mainly a result lack of communication and trust among the companies part of the supply chain.
Due to a lack of coordination among the supply chain companies, there is always a fluctuation in demand and supply. The retailers and whole sellers are always worried about the threat of stock shortages, while the supplier does not want to risk delayed shipment. Therefore every stakeholder company prefers ordering additional units to secure smooth supply, which ultimately leads to a surplus.
Strong Coordination is the only solution to overcome Bullwhip Effect:
The only solution to overcome the bullwhip effect is strong coordination. Every possible way to ensure effective inventory management originates from coordinated communication among the members of the supply chain.
Avoid Multiple Demand Forecasts:
When there is a lack of coordination among supply chain stakeholders, every company makes its own demand forecast that is mostly unrealistic. To avoid the Bullwhip effect, there should be a single demand forecast made ideally by the downstream member in contact with the customer. This forecast data should then be shared by all other companies of the supply chain.
Order batching is one reason that contributes to the bullwhip effect; therefore, companies need to reconsider their strategy and order more frequently. In another case, the supplier itself should take the initiative to resupply stock earlier. Another possibility is to shift towards an electronic or online ordering system instead of manual paperwork.
The most technical and viable approach to avoid the Bullwhip effect is the point of sales order leading to just-in-time inventory. For this to be implemented, there needs to be a certain trust level among all supply chain stakeholders that inventory will continue to be replenished uninterruptedly. Also, for this, the company needs to have an accurate assessment of its production capacity.
Conclusion:
The bullwhip effect is the single most important challenge of supply chain management. This is a curse for all the stakeholders of the supply chain, resulting eventually in loss of revenues. The only solution to overcome bullwhip effect is strong coordination among the companies of the supply chain. It ensures a minimum inventory level with sustainable demand and extra revenues.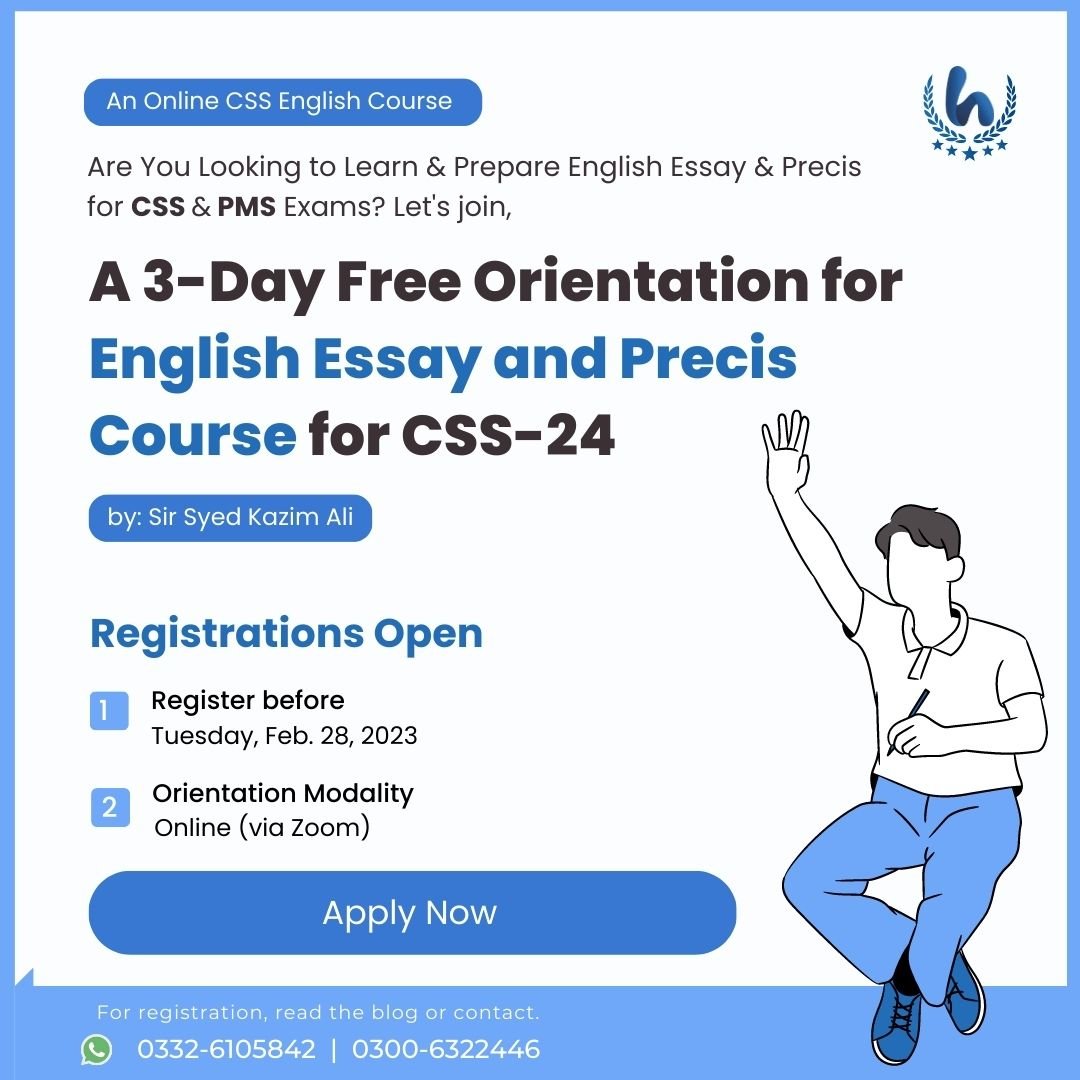 CSS Solved Past Papers' Essays
Looking for the last ten years of CSS and PMS Solved Essays and want to know how Sir Kazim's students write and score the highest marks in the essays' papers? Then, click on the CSS Solved Essays to start reading them.

CSS Solved Essays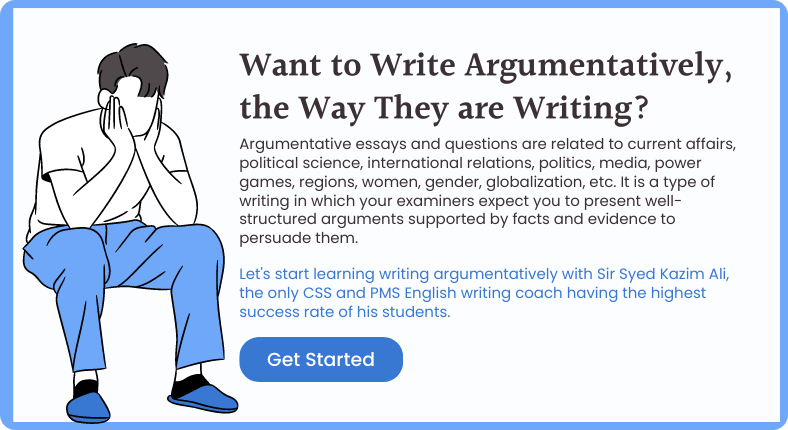 CSS Solved General Science & Ability Past Papers
Want to read the last ten years' General Science & Ability Solved Past Papers to learn how to attempt them and to score high? Let's click on the link below to read them all freely. All past papers have been solved by Miss Iqra Ali & Dr Nishat Baloch, Pakistan's top CSS GSA coach having the highest score of their students.

General Science & Ability Solved Past Papers
CSS Solved Pakistan Affairs Past Papers
Want to read CSS Pakistan Affairs Solved Past Papers and learn how to attempt them to score high? Let's click on the link below to read them all freely. All past papers' questions have been attempted by Sir Kazim's students, who scored the highest in the subject.

CSS Solved Pakistan Affairs
CSS Solved International Relations' Past Papers
Have you opted for International Relations in the CSS examination and want to score above 150? Then, click on the CSS Solved International Relations' Past Papers by Miss Abeera Fatima, the top IR scorer and the best IR coach in Pakistan.

CSS Solved International Relations Past Papers
Articles Might Interest You!
The following are some of the most important articles for CSS and PMS aspirants. Click on any to start reading.