CSS Solved Business Administration 2021 Past Paper | Compare advantages of mass marketing to those of Market Segmentation. Discuss with relevant business examples
The following question is attempted by Miss Nimra Masood, the top scorer in CSS Business Administration papers. Moreover, the answer is written on the same pattern, taught by Sir to his students, scoring the highest marks in compulsory subjects for years. This solved past paper question is uploaded to help aspirants understand how to crack a topic or question, how to write relevantly, what coherence is, and how to include and connect ideas, opinions, and suggestions to score the maximum.

Topic Breakdown:
Topic: Placement
Subject: Marketing
Marketing is one important aspect of business activity. Unless a product or service is promoted, people remain unaware. In CSS paper of Business Administration, marketing is a compulsory portion. It should be prepared comprehensively with relevant examples to score good marks.
Introduction:
When a company decides to provide a service or product, it must first clearly identify its customer base. This identification mostly depends on the consumption rate, competition and quantity produced. There are two main ways of placement: mass marketing and market segmentation. While mass marketing is the technique of going after the whole chunk of the market with diverse offers. Market segmentation is to focus on one or a few segments having unique wants and desires. Both techniques have their own benefits and drawbacks.
Mass Marketing:
Mass means masses meaning to target the whole market. Mass marketing is a way of targeting and selling to everyone. It is only successful when many customers exist with similar commodities. Such type of placement mostly exists in commodities of daily use such as food items, household items and accessories. The same product with a unanimous pricing strategy and massive distribution channel is key to such marketing. Their advertisement policy is to cater unspecified audience with a huge need base.
Examples of Mass Marketing:
Pepsi, Coca-Cola, Uni-lever, Proctor & Gamble
Elements of Mass Marketing:
No segmentation. All customers are its target audience
Production-oriented strategy: large-scale production is necessary.
Single Marketing Mix: mass media is used to reach the audience easily-unanimous pricing strategy.
Advantages of Mass Marketing:
As the strategy is to target all market segments, it means there is a large customer base. Higher sale means higher opportunity for revenue generation and lower consumer power.
➡ Example:
Products like tea, soap and detergents target masses and have high sales incomparable to segmented products.
Higher demand means that companies can achieve economies of scale with production concepts in focus. Economies of scale mean producing large quantities at a lower cost.
➡ Example:
In the clothing industry, it is achieved best. As the quantity continues to increase, it means that the production cost per piece reduces.
When the consumer base is large, there is less room for innovation. Companies have continued to produce the same product with a pricing strategy for decades. Also, if there is any slight change in consumer taste, it does not have a considerable impact on sales.
➡ Example:
Products like soap, tea and detergent do not have much room for innovation. These are standardized products required for daily use.
✓Greater Brand Awareness:
As there is a large customer base, it becomes easier to build a brand name. Companies also rely on mass media to promote their brand. It is due to this reason the reach is maximum to the audience. Mass media tools like newspapers, television and radio are the easiest media to reach the audience when the customer base is large.
➡ Example:
Products like tea, soap and detergent are mostly advertised in mass media to cater for most the audience with similar needs.
Niche Marketing:
The company serves the needs of customers in a narrower target market. It caters to customers' specific needs leading to a relatively higher cost of production. In such a strategy company targets a few segments or target markets based on: demographics, geography or psychographics. It is often used by new businesses looking to maximize revenues or taking advantage of low competition.
Examples of Niche Marketing:
Companies like apple and star bucks have targeted one niche. Similarly, the fast food chain KFC targets only a niche of chicken lovers.
Elements of Niche Marketing:
The target market is one or a few segments.
Product is catered according to customer needs and wants
Combination of marketing mix: a group of products with different pricing strategies and promotion strategy form part.
Advantages of Niche Marketing:
✓ Little or no Competition:
The greatest benefit of niche marketing is that there is little or no competition. Every business model does not have the core competency to cater according to customer needs. It will be only a few firms having this competitive advantage. Even if competitors do emerge in later stages, niche marketing is all about loyal customers.
➡ Example:
A product like an apple has very little competition. In Pakistan, very few brands try to compete with the clothing brand Bareeze.
Another big advantage of niche marketing is brand loyalty. Until the company continues to cater according to needs, customers will never switch towards other brands.
➡ Example:
Brands like apple and star bucks have very loyal customers; they never shift towards competitors, no matter how good their products.
In such type of marketing company has the leverage to go for premium pricing. Little competition and brand loyalty both facilitate the company to price their product with maximum profit.
➡ Example:
Among all the computer software providers, apple is the most expensive product taking advantage of its brand loyalty and core competency.
✓Lesser Advertising Costs:
In niche marketing, the advertising costs are low due to various reasons such as specific audiences, brand loyalty and low competition. In this form of advertising, companies mostly rely on Viral or word-of-mouth marketing. One satisfied or loyal customer has the ability to persuade hundreds of new people in the target audience. Also social media has helped a great deal in advertising.
Conclusion:
Mass and Niche marketing both have advantages and drawbacks. For any company to decide between the two, it must first analyze its own core competencies, usage rate and market demand. Companies that have high production capacity and demand should go for mass marketing, whereas companies having specialized skills must follow a niche marketing strategy.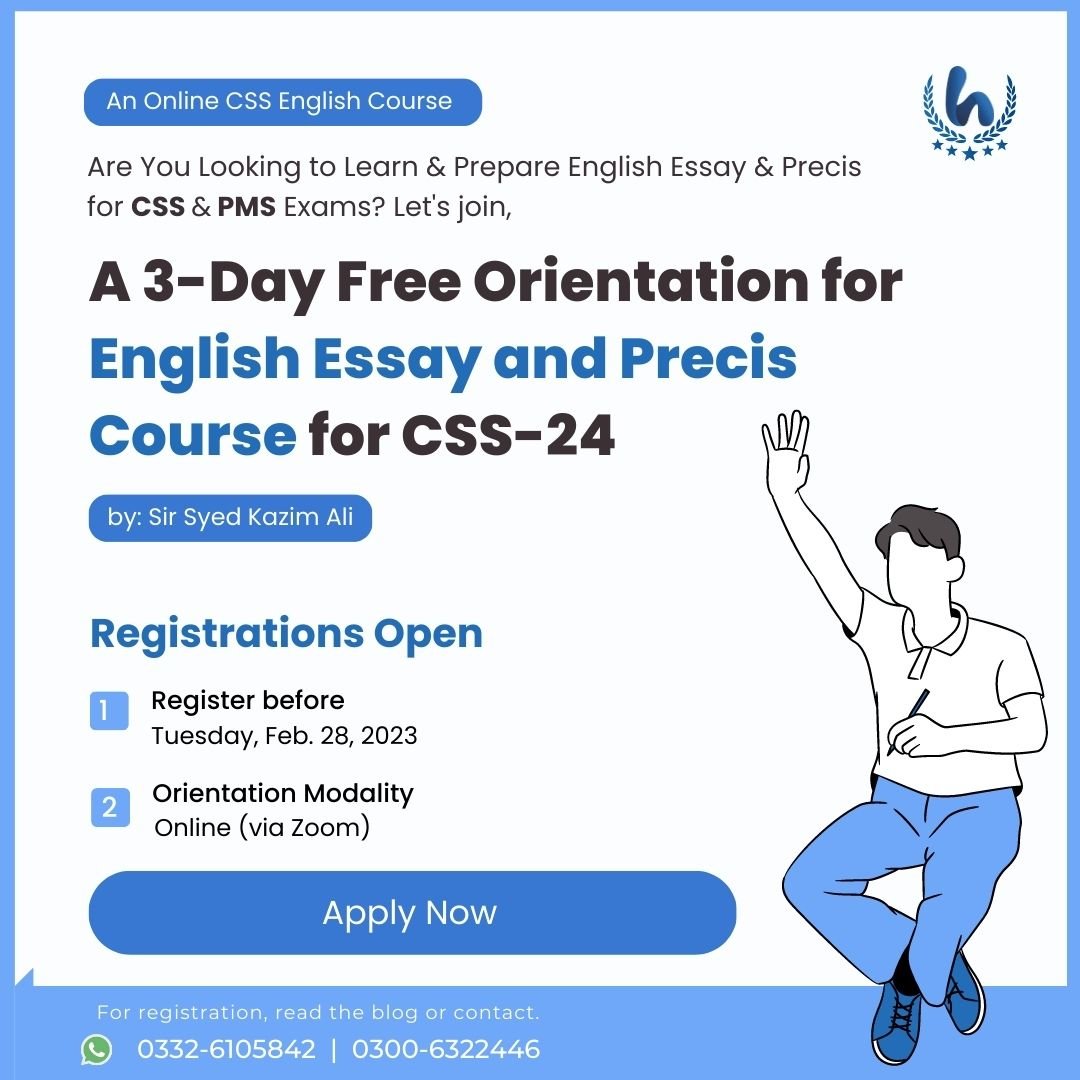 CSS Solved Past Papers' Essays
Looking for the last ten years of CSS and PMS Solved Essays and want to know how Sir Kazim's students write and score the highest marks in the essays' papers? Then, click on the CSS Solved Essays to start reading them.

CSS Solved Essays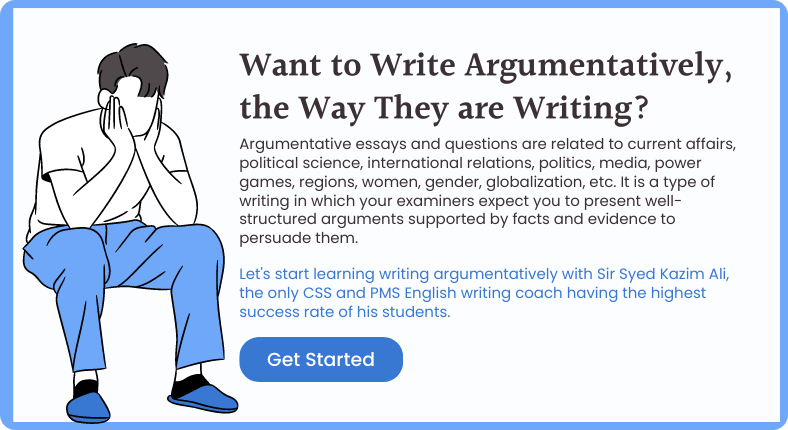 CSS Solved General Science & Ability Past Papers
Want to read the last ten years' General Science & Ability Solved Past Papers to learn how to attempt them and to score high? Let's click on the link below to read them all freely. All past papers have been solved by Miss Iqra Ali & Dr Nishat Baloch, Pakistan's top CSS GSA coach having the highest score of their students.

General Science & Ability Solved Past Papers
CSS Solved Pakistan Affairs Past Papers
Want to read CSS Pakistan Affairs Solved Past Papers and learn how to attempt them to score high? Let's click on the link below to read them all freely. All past papers' questions have been attempted by Sir Kazim's students, who scored the highest in the subject.

CSS Solved Pakistan Affairs
CSS Solved International Relations' Past Papers
Have you opted for International Relations in the CSS examination and want to score above 150? Then, click on the CSS Solved International Relations' Past Papers by Miss Abeera Fatima, the top IR scorer and the best IR coach in Pakistan.

CSS Solved International Relations Past Papers
Articles Might Interest You!
The following are some of the most important articles for CSS and PMS aspirants. Click on any to start reading.