Written By Zaineb Azam
The CSS exam is considered one of the toughest exams in Pakistan, and those whose ship sails are considered the Royal Competitive. Every year, more than 15 thousand competitive aspirants appear in the CSS exam, but a few make their ways towards CSA Lahore, an institute that produces bureaucrats. It is saddening to note that among thousands of applicants, 93 to 95 percent remain unable to pass the first two papers: English essay and Precis & Composition. They can hardly score up to 20 marks out of 100, which means they don't even know what an essay writing is. Both papers have been the bone of contention for thousands of aspirants for years; however, the situation was not the worst 5 to 7 years before because, then, the mentors were professors and had an adept grip over subjects. Now, despite having prepared a lot of content and learned classical English grammar books, aspirants don't even write like a pro.
Consequently, their journey turns into a nightmare. The sole reason behind many students' failure is getting coaching either from qualifiers or from teachers and academies that invest a tremendous amount of money on advertisement. Unfortunately, every Facebook group or page, every YouTube channel, and every group is run by these so-called mentors. Not all who take the second or third attempt, but beginners become prey to these tactics and remain unable to qualify their dream exam.
Remember the fact, or you will know after wasting your money, and years that either it is CSS or PMS, both exams revolve around English expression, not content. No matter what sort of content you have prepared, if you don't know how to present your opinion on the given topic coherently, you cannot make it. What makes you distinguish among aspirants and helps you achieve your desired goal is nothing but English writing.
Because English writing is an art as long as you don't learn it properly, you cannot build the expression that is based upon "Grammar", "Usage of appropriate Sentence Structures", "Vocabulary", "Common Errors", etc. Thus, preparing the English language from the advertised books or getting coaching from the qualifiers, who score marks between 40 to 50, leaves you in a blind alley. Social media has destroyed the future of thousands for years. I was also among those who wasted their time, money, and energy watching youtube channels, listening to qualifiers' advice, following Facebook and Instagram pages and profiles, and buying every book that was advertised and came within my social media feed. Thanks to seniors and my teachers, who helped me a lot in my preparation and becoming a writer. Today, to help hundreds of thousands of competitive aspirants, I have written an article on top English language teachers for CSS and PMS English essays and precis papers. The recommendation of these teachers is based on my personal experience, which helped me a lot, and hundreds of aspirants, whom I talked with – senior and qualifiers.
You should know that no teacher, no book, no academy can help you crack an exam or become successful if you don't have faith in Allah Almighty and trust yourself. The following are the best English language teachers for CSS and PMS aspirants in Pakistan. Getting coaching from any of them can help you have a successful future.
Sir Syed Kazim Ali
One of the most well-known English language teachers in Pakistan and in the world is Sir Syed Kazim Ali. This person is a class in himself and needs no introduction. He is an adept English language teacher who has successfully turned hundreds of English learners into highly paid bloggers and teachers worldwide. He teaches grammar and writing skills from very basic to the advanced level, enables students to write a sentence, and expands their thoughts as long as an essay of more than 5000 words fluently and confidently. What makes him unique in the entire world of academics is his unique teaching methods that ensure maximum learning of a concept. He, continuously and rigorously, checks his students' write-ups, which helps students become fluent and errorless while expressing their thoughts on a particular topic. His continuous and regular evaluations make competitive aspirants self-reflect on their mistakes in their writings that acts as a mirror when they write again. He has been trending among all CSS and PMS competitive aspirants. Every other serious aspirant is applauding and recommending him for his command over the subject. He is the first one to teach online in Pakistan for a long. So, learning with him is at your convenience of place and hassle-free. More importantly, he takes a minimal number of students to give proper time and attention to all of his students. If he agrees to teach you, you are blessed. Above all, he is the person who has developed Pakistan's technologically most advanced preparation website name, Howfiv. The website provides quality preparation to more than 100,000 plus students on a monthly basis.
He can be reached out by contacting his coordinator on WhatsApp +92 332 6105842.
Sir Razi Abdi
The other name in the filed which is known across the country is Sir Razi Abdi. He is another big name in the CSS/PMS English guidance. He teaches his students the art of writing an essay that is the foremost skill required before appearing for the exam. He is one of the most renowned English language mentors among CSS aspirants. Owing to his years of experience, he can tell tips and tricks to qualify for the exam. One of the prevalent things, he shares about aspirants is that they lag the organization of thoughts in their essays, making you fix all minor errors and make you love writing. The only thing you find problematic with him is your write-up evaluation. He doesn't evaluate your write-ups word for word. His entire focus is on outline and introduction, so you can join him if you know grammar and writing skills already. Joining Sir Razi Abidi to learn English essay is a blessing. Unfortunately, he is for those who live in Lahore or can quickly join his classes at Lahore, as he doesn't offer any online course. One has to be in Lahore to learn from him. He has spared some portion of his house for aspirants whom he teaches.
He can be reached on this number 03004270915.
Sir Muzaffar Bukhari
After Sir Syed Kazim Ali and Sir Razi Abidi, the third person known among CSS aspirants is Sir Muzaffar Bukhari. He teaches basic English grammar, to intermediate level. Those who know less can start with him. Although his teaching method is quite slow, you can learn all the basic concepts from him within months. He is a very loveable and kind person who always treats his students kindly. He can help you work on your basic English skills. All those students who have done graduation – B.A – and don't know English grammar and write-ups can be benefited from him at his place. Like Sir Razi Abdi, he, too, offers his services in Lahore only. If you start your English Grammar study plan with him, there are chances you can score well in your precis paper.
He can be reached on this number 03344010754.
To conclude the article, apart from these three teachers, currently, there is not even a single English language mentor available that can help you qualify for CSS English essays and precis papers. You can never see anyone of them in any advertisement or any academy because quality doesn't require an ad. If you don't have time to commute and eagerly want to know what level of English you stand right now, learn English grammar from basic to the advanced level, get your write-ups evaluated word for word daily, and write blogs, articles, essays, and stories like a pro, Sir Syed Kazim Ali is the best option. He is undoubtedly the best English teacher for CSS and PMS in Pakistan. If you know writing English and only want tips and tricks regarding essay writing, then Sir Razi Abidi is the best option for you. He has years of experience and can also help you out in your dream pursuit. Both are pioneers in helping students qualify their exams. But, if you are very weak in English grammar and want to learn it from the elementary level, you can reach out to Sir Muzaffar Bukhari in Lahore.
If you know any teacher who can help students prepare any optional subject, such as political science, international relations, public administration, criminology, etc. then write for us. Moreover, if you have anything that can help students prepare for the CSS exam, kindly feel free to send us. We will publish so that we can collectively help hundreds of thousands of aspirants preparing for a successful future.
Let's read more about Sir Syed Kazim Ali.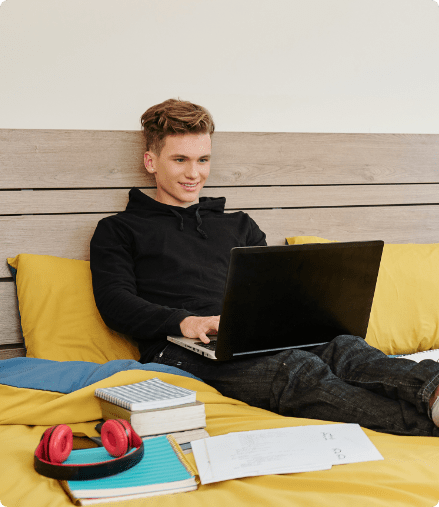 Available Online Courses
Blogs by Sir Syed Kazim Ali
Blogs by Sir Ch. Rameez
Blogs by Miss Nirmal
Blogs by Miss Bakhtawar
Blogs by Miss Syeda Saba
Articles and news that you might love to read!