CSS Solved Business Administration Past Papers | The impact of different levels of decision phases of supply chain depends on timeframe. Explain the decision phases in supply chains with examples.
The following question is attempted by Miss Nimra Masood, the top scorer in CSS Business Administration papers. Moreover, the answer is written on the same pattern, taught by Sir to his students, scoring the highest marks in compulsory subjects for years. This solved past paper question is uploaded to help aspirants understand how to crack a topic or question, how to write relevantly, what coherence is, and how to include and connect ideas, opinions, and suggestions to score the maximum.

Topic Breakdown:
Topic: Decision Phases
Subject: Supply Chain Management.
Business competition and innovation have made supply chain management an integral part of business management. For the past many years, CSS papers are incomplete without this topic; hence, highlighting the importance to thoroughly study this area.
Introduction:
For manufacturing companies and warehouses supply, the chain is one crucial factor. It deals with the operational issues of the company. The impact of decisions in supply chain management depends mainly on timeframe. Timely and effective decisions are crucial in ensuring an efficient supply chain system. There are three decision phases in the supply chain: Strategic, Tactical and Operational. All phases need to be comprehensively planned and implemented for smooth operations. Every decision phase has its own importance and timeframe for implementation.
Supply chain Management:
This area of business management is evolving day by day. Most companies today are moving towards online operations making the supply chain even more important. Supply chain management is meant to connect planning, manufacturing, distribution and marketing towards a common goal. This integration helps to maximize benefits for all stakeholders involved. Higher satisfaction of customers can only be met through an effective supply chain. Supply chain management has three levels of decision-making to make the process speedy.
Decision Phases in Supply Chain: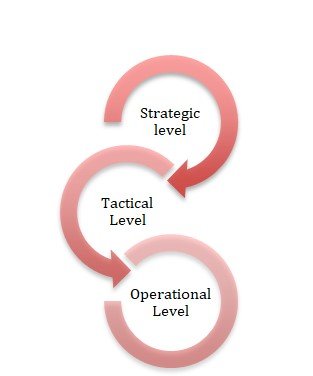 1- ✓ Strategic Level:
In this phase, the top-level management takes decisions about the long-term future. At this stage, the groundwork is laid for the whole supply chain process. Every key stakeholder, like a competitor, consumer, supplier, resources and transportation, is dealt with in this part. The following strategic decisions are made at this stage:
In house vs Outsourcing:
The decision is made either to produce with its own resources or to outsource to other companies.
Location and Warehouse:
In this phase, the decision makers need to decide about the location of units and warehouses. It means analyzing the impact on production costs and warehousing costs.
Strategic Change:
The decision made at this stage is whether to operate as bricks and mortars or to operate online
Research and development:
Innovation and research processes are part of this phase. This is an integral part as customer needs continue to evolve.
2- ✓ Tactical Level:
In this s phase, the decision is made at a relatively lower position, with the decision having an impact of relatively lesser intensity. Their decision spans are short and medium-term. This level plays a crucial role in controlling costs and reducing risks. At this stage, long-term sustainability is sought by ensuring the short-term goals are met. Following tactical decisions are made at this stage:
Demand Forecasting:
This is the most crucial and technical part at this level. If excess inventory becomes available in future, it adds to the warehousing cost. While if there is a shortage of inventory, then also it is a loss for the company. Therefore inventory management is critical.
Production, Planning, and control:
Damages, losses and delays in production are also crucial in controlling production costs. Such issues are looked after at this stage.
Finding new Supplies:
Looking for new suppliers to reduce supplier power is also looked into at this level.
Gathering Material and Human Resources:
This phase is important for companies that work on a project basis. Ensuring the timely and smooth supply of material and human resources is needed for effective operation.
3- ✓ Operational Level:
Lower management is entrusted to take operational decisions. At this phase, decision-making is related to the day-to-day operating activities. Most amounts are decisions are made at this stage as most problems are also encountered at this stage. At this stage, problems encountered at the minute level are solved. The following operational decisions are made at this stage:
Inventory Management:
Companies make their best effort to have a short inventory cycle. The quicker the inventory is sold, the lesser the procurement cost for the company. In addition, losses, breakage and theft are also part of inventory management.
Customer order Processing:
There are different phases in completing an order. Sometimes issues might emerge in processing orders that need to be sorted out.
Relationship Management:
Relationship with customers, suppliers and employees is monitored on a routine basis by the lower-level management.
Transportation Management:
Petty issues relating to delays in transportation and carriage are also part of operational-level decision-making.
Conclusion:
Supply chain management is an integral part of business activity. To ensure uninterrupted operations effective supply chain is necessary. There are three levels of the decision in the supply chain: strategic, operational and tactical. The impact of decisions may vary at each level, but all are of importance for business activity.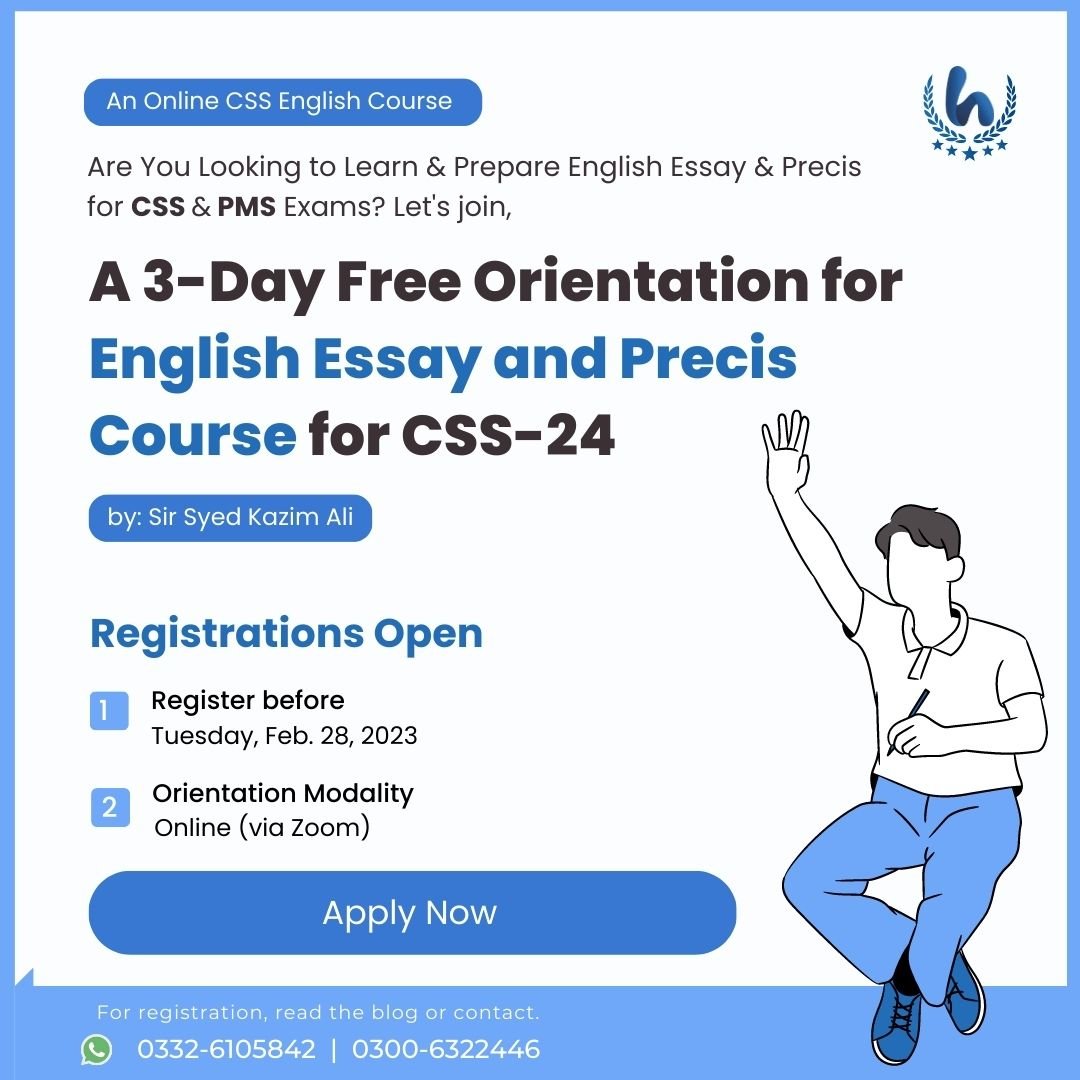 CSS Solved Past Papers' Essays
Looking for the last ten years of CSS and PMS Solved Essays and want to know how Sir Kazim's students write and score the highest marks in the essays' papers? Then, click on the CSS Solved Essays to start reading them.

CSS Solved Essays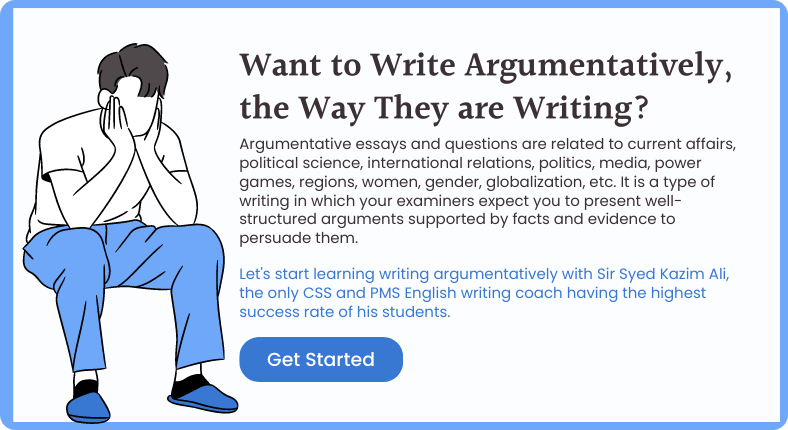 CSS Solved General Science & Ability Past Papers
Want to read the last ten years' General Science & Ability Solved Past Papers to learn how to attempt them and to score high? Let's click on the link below to read them all freely. All past papers have been solved by Miss Iqra Ali & Dr Nishat Baloch, Pakistan's top CSS GSA coach having the highest score of their students.

General Science & Ability Solved Past Papers
CSS Solved Pakistan Affairs Past Papers
Want to read CSS Pakistan Affairs Solved Past Papers and learn how to attempt them to score high? Let's click on the link below to read them all freely. All past papers' questions have been attempted by Sir Kazim's students, who scored the highest in the subject.

CSS Solved Pakistan Affairs
CSS Solved International Relations' Past Papers
Have you opted for International Relations in the CSS examination and want to score above 150? Then, click on the CSS Solved International Relations' Past Papers by Miss Abeera Fatima, the top IR scorer and the best IR coach in Pakistan.

CSS Solved International Relations Past Papers
Articles Might Interest You!
The following are some of the most important articles for CSS and PMS aspirants. Click on any to start reading.