CSS Solved International Relations Paper 2 Past Papers | What are China's interests in Afghanistan? Discuss its role and options in the country following the US exit.
Sheeraz Ahmed, the highest scorer in the CSS IR paper, attempts the following question. The question is attempted in the same way that Miss Abeera Fatima, the top IR scorer, has been attempting. Moreover, the answer is written on the same pattern, taught by Sir to his students, scoring the highest marks in compulsory subjects for years. This solved past paper question is uploaded to help aspirants understand how to crack a topic or question, how to write relevantly, what coherence is, and how to include and connect ideas, opinions, and suggestions to score the maximum.
QUESTION BREAKDOWN
The examiner has asked you about China's strategic, political and economic interests in Afghanistan in the backdrop of the post-US withdrawal scenario. He further demands you mention China's role and policy options in Afghanistan, keeping in view the ongoing global geopolitics and US-China relations.

Outline
1- INTRODUCTION
2- ANALYSIS OF US' AFGHANISTAN WITHDRAWAL: CREATING GEOPOLITICAL AND GEOSTRATEGIC VACUUM IN THE REGION
3- CHINA'S INTERESTS IN AFGHANISTAN
✓ Economic interests
✓ Political interests
✓ Strategic interests
4- OPTIONS FOR CHINA IN AFGHANISTAN
✓ Increased economic engagement
✓ Security cooperation
✓ Increased military involvement
✓ Wait & watch approach
5- THEORETICAL FRAMEWORK
✓ Realism
✓ Neoliberal Institutionalism
✓ Constructivism
6- CONCLUSION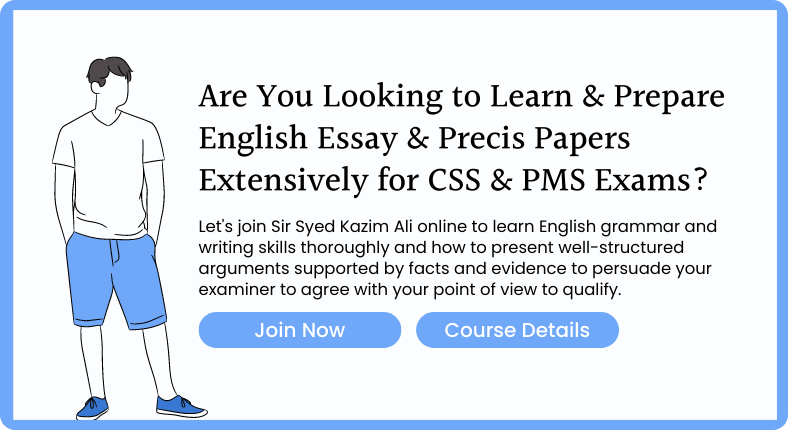 Answer to the Question
INTRODUCTION
The Great is the cost of an unnecessary war. This maxim best describes the longest war in the history of the United States of America. The withdrawal from Afghanistan and the return of the Taliban to power have implications for two key U.S. competitors: China and Russia. The overall calculus of China's interest contains economic, political, strategic, and diplomatic in Afghanistan. It is high time for China to fill up this newly created vacuum. China will exploit the options of economic engagement, military involvement, diplomatic support, and security concerns. Hence, any involvement in Afghanistan by China will be a tightrope to walk on owing to its uncertain internal and external situation.
"There is no instance of a nation benefitting from prolonged warfare."

Sun Tzu, The Art of War
ANALYSIS OF US WITHDRAWAL FROM AFGHANISTAN: CREATION OF GEOPOLITICAL AND GEOSTRATEGIC VACUUM
After the United States Armed Forces withdrew from Afghanistan on 30 August 2021, many experts were envisaging a possible chance for China to fill the vacuum; after a 20-year-long operation led by the U.S. Certainly, China and Russia saw the main beneficiaries of the U.S. departure, specifically in terms, of their political influence and expression of power.
Although, mainly triumphant comments about the failure of the West seem to overshadow concerns about the regional security situation. On the other hand, from Beijing's perspective, it could also lead to opportunities for cooperation that may bring more stabilization to the region of Central Asia and Afghanistan.
When it comes to the more detailed analysis made by the United States-China Economic and Security Review Commission; highlights a few remarks on the nature of the bilateral relationship between China and Afghanistan. The main observation is that China has been very cautious in its approach toward Afghanistan. This is because the security issues are predominant, and going further, Beijing has not been rushing to invest. Overall, experts agree that at the current stage, the U.S. and China share common interests in the region; however, as for China, relations with the Taliban government are just a necessity.
"In the midst of chaos, there is also opportunity."

Sun Tzu, The Art of War
Strategic Interests
It is to understand that the prime goal of China is to have a stable Afghani government, not only at the domestic but also at the international level, to consolidate its position. It's in the Chinese interest to have a neighbour that is not sanctioned or perceived as a pariah state. It's also crucial for the Taliban to cut off ties with transnational terror groups; specifically, it relates to Uyghur groups that are considered the greatest threat to Beijing.
Economic Interests
It is worth underlining the Chinese commercial and economic interests in the region. Overall, for now, they are minimal in Afghanistan. Investments such as the Amu Darya energy project or the Aynak copper mine have stalled. Of course, lots of experts discuss Afghanistan's role in the Belt and Road Initiative along with the China-Pakistan Economic Corridor. Still, China's concerns about the security of new economic projects are preceding. That is why China has also been restraining from building any cross-border infrastructure through the Waken Corridor, despite Afghan government requests.
Overall, the lack of Chinese investments in the country will leave Afghanistan dependent on Western humanitarian and development aid in the future. Although, cooperation with Beijing will remain desirable. Of course, the situation in Afghanistan and its relations with Beijing should be observed. Still, as the latter treats its relations as a necessity, not a luxury, the world will probably have to wait longer to see if China will solve the problems created by the West.
Political Interests
China has many political interests in Afghanistan, including regional stability and security, countering terrorism and extremism, and maintaining good relations with the Afghan government. China is also interested in preventing the spread of separatist movements in its western region of Xinjiang and is concerned about the potential for instability in Afghanistan to spill over into neighboring countries. China has also expressed interest in playing a larger role in settlement of the Taliban government and other political groups. It would be interesting to see how China plays out in Afghanistan's recognition issue of the Taliban-led government.
OPTIONS FOR CHINA IN AFGHANISTAN
"Only creative diplomacy can turn the tables in Afghanistan."

Henry Kissinger, Former Secretary of State of the US
There are several options available for China in Afghanistan after a potential U.S. exit:
Increased economic engagement: China has been increasing its economic involvement in Afghanistan recently, particularly through investments in infrastructure projects such as mines, energy, and transportation. For example, China's state-owned Metallurgical Corporation of China (MCC) is developing the Aynak copper mine, one of the largest in the world, and the China National Petroleum Corporation (CNPC) is developing an oil field in the Amu Darya basin. China has also been building transportation infrastructure to connect Afghanistan with China and other neighbouring countries. China's "One Belt, One Road" initiative, which aims to connect Asia, Europe, and Africa through a network of roads, railways, and ports, includes a transportation corridor that passes through Afghanistan.
Security cooperation: China has been working with other regional powers and the Afghan government to promote stability and security in the country. For example, China has been a member of the Quadrilateral Coordination Group (QCG), which includes Afghanistan, China, Pakistan, and the United States, and has been working to facilitate peace talks between the Afghan government and the Taliban. China has also been providing security assistance to Afghanistan, including training for Afghan security forces and equipment such as vehicles and communications equipment.
Increased military involvement: China has traditionally been reluctant to become heavily involved in foreign conflicts, and it is considered unlikely that China will significantly increase its military involvement in Afghanistan after a U.S. withdrawal. However, China could increase its peacekeeping and humanitarian aid efforts to help stabilize the situation in the country.
Wait & watch approach: China may decide to wait and see how the situation develops in Afghanistan before deciding on a course of action. This approach could be taken in light of the uncertainty of the post-withdrawal scenario and any potential for instability or resurgence of extremist groups in the region. China could also use this time to strengthen its diplomatic relations with other regional powers and the Afghan government to prepare for any eventualities. It is also important to note that China's approach will also be influenced by its relations with other countries in the region and with the United States.
THEORETICAL FRAMEWORK
Realism suggests that China's Afghanistan approach is driven by self-interest and the pursuit of power and security in the region. This can be seen through China's economic engagement in Afghanistan, which is aimed at securing access to resources and markets and its security cooperation with other regional powers to promote stability in the country.
Neoliberal Institutionalism suggests that China's approach in Afghanistan is driven by a desire to participate in and shape regional and international institutions and norms in a way that serves its interests. This can be seen through China's participation in organizations such as the Quadrilateral Coordination Group and the Shanghai Cooperation Organization, which provide a framework for China to engage with other regional powers and promote stability in Afghanistan.
Constructivism suggests that China's approach in Afghanistan is shaped by its perceptions of identity and norms. This means that China's actions in Afghanistan reflect its understanding of its role and responsibilities as a global power and the norms it believes should govern international relations. For example, China's participation in peace talks and its efforts to promote economic development in Afghanistan could be seen as an attempt to assert itself as a responsible and constructive global power.
CONCLUSION
Conclusively, it is analyzed that the withdrawal of the U.S. from Afghanistan created a power vacuum on geopolitical, geo-economic, and geostrategic fronts. It ultimately generated space for China to fill in. Besides, it would be a major factor in affecting the equation of global power competition. Undoubtedly, the U.S. withdrawal from Afghanistan has opened a bunch of fronts for the penetration of regional powers. However, only time will decide how things will be under the Taliban-led government in Afghanistan owing to its challenging geography, volatile political situation and policies of the incumbent government.
"Afghanistan—where empires go to die."

-Mike Malloy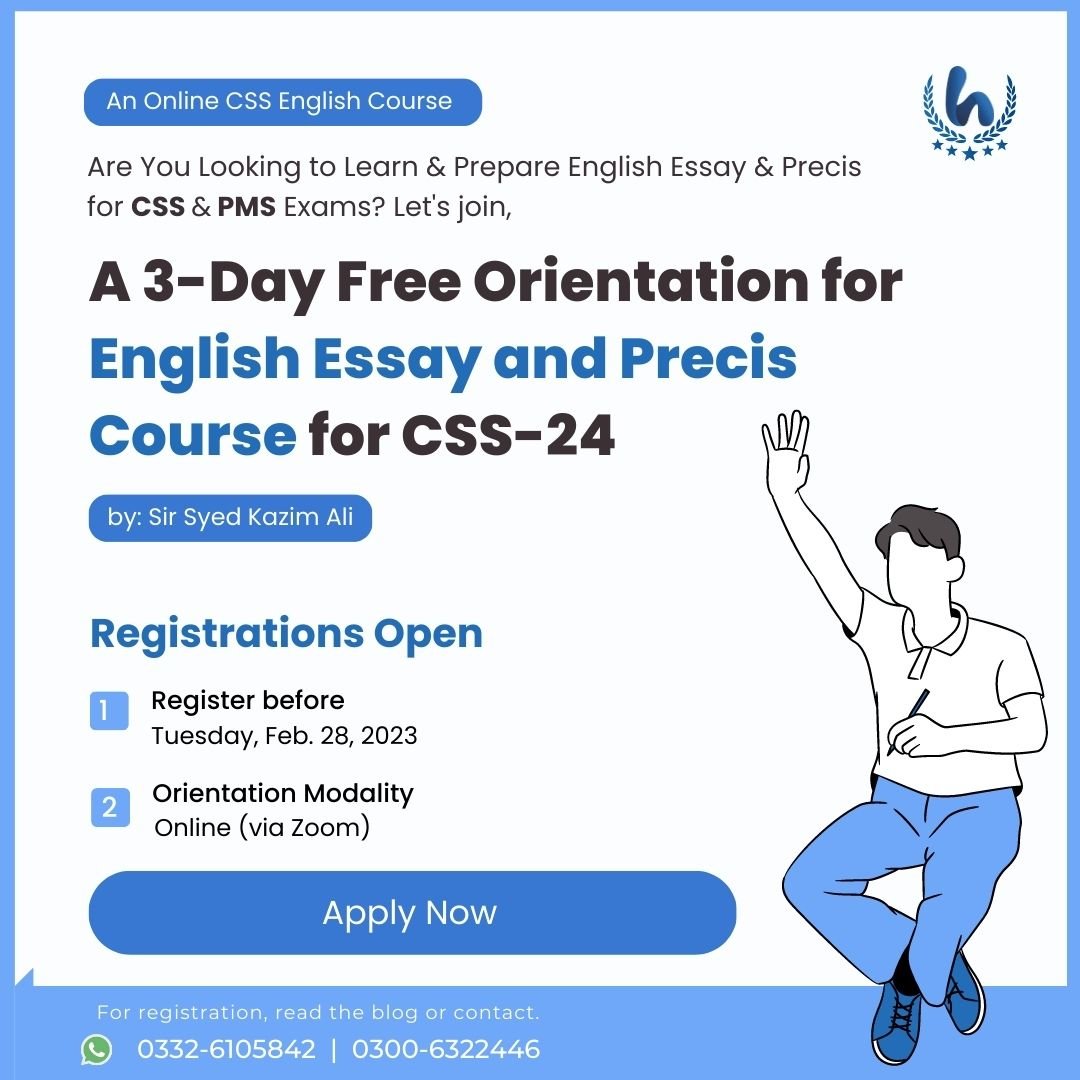 CSS Solved Past Papers' Essays
Looking for the last ten years of CSS and PMS Solved Essays and want to know how Sir Kazim's students write and score the highest marks in the essays' papers? Then, click on the CSS Solved Essays to start reading them.

CSS Solved Essays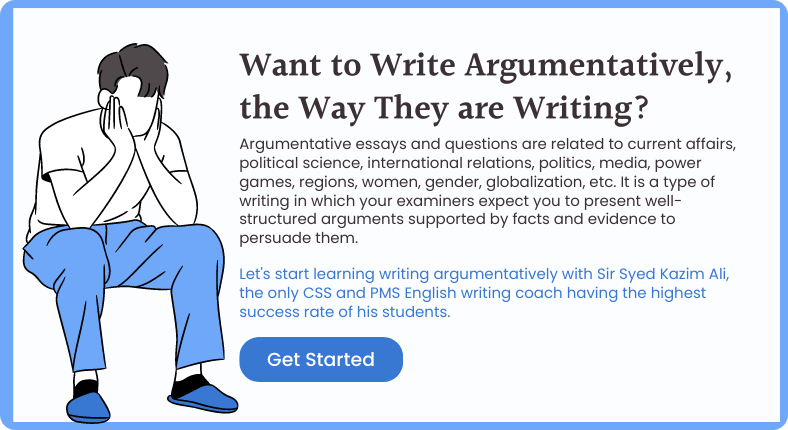 CSS Solved General Science & Ability Past Papers
Want to read the last ten years' General Science & Ability Solved Past Papers to learn how to attempt them and to score high? Let's click on the link below to read them all freely. All past papers have been solved by Miss Iqra Ali & Dr Nishat Baloch, Pakistan's top CSS GSA coach having the highest score of their students.
CSS Solved Pakistan Affairs Past Papers
Want to read CSS Pakistan Affairs Solved Past Papers and learn how to attempt them to score high? Let's click on the link below to read them all freely. All past papers' questions have been attempted by Sir Kazim's students, who scored the highest in the subject.

CSS Solved Pakistan Affairs
CSS Solved International Relations' Past Papers
Have you opted for International Relations in the CSS examination and want to score above 150? Then, click on the CSS Solved International Relations' Past Papers by Miss Abeera Fatima, the top IR scorer and the best IR coach in Pakistan.

CSS Solved International Relations Past Papers
Articles Might Interest You!
The following are some of the most important articles for CSS and PMS aspirants. Click on any to start reading.