Writing is an addiction once you learn how much therapeutic it is for you. Whether it is your research studies, blog post, social media feed, or a newspaper, you write every day. There are no shortcuts to any success you aim for; however, some tips and tricks can help you excel in your field of interest and boost your creativity to another level. I am to share some basic tricks in various dimensions below, which will exacerbate your creative writing skills.
Set writing objectives
Maybe you'd like to increase your vocabulary or write a certain amount of words every day. You can't achieve anything until you have a target, so note it away and work for it.
2. Start writing early in the morning.
Most people find the writing is better after a whole night's sleep. A study also reveals that early birds make fewer errors in their writing.
3. Write daily
If you're not used to writing, getting started on an extensive writing project can be daunting. To get used to the mental and physical idea of writing, practise this technique every day, whether it's a short sentence or a whole essay.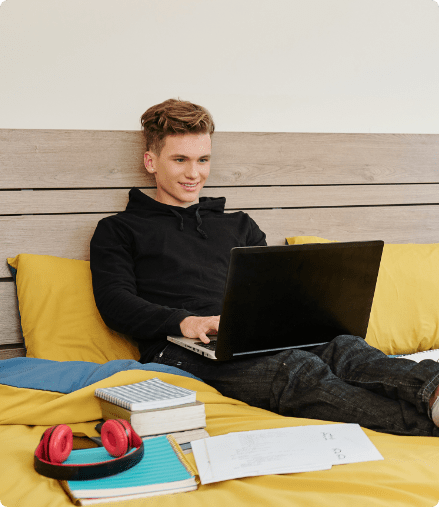 4. Always keep a diary and pen with you.
You can be inspired at any moment. Don't miss a clear customer idea, a poetic line, or an unforgettable project name. Build a notice file on your mobile or write it down in a designated notebook.
5. Play around with writing prompts
Using a prompt is one of the best writing tips for young authors. There are a plethora of writing prompts available online that are appropriate for a variety of genres. Choose one that entices your interest and inspires you to be innovative.
6. Have a plan
Start with an overview if you often find yourself ranting without a straightforward narrative. To get organised right away, use this easy, no-fail outlining method. (Hyperlink)
7. Keep it short
Professional communication necessitates specificity. Respect your colleagues' time by actually knowing what you need to say before you start writing so that your message is brief.
8. Make use of active voice.
Trying to write in the active voice makes the writing come alive by allowing the subject to function on the verb. An active voice conveys trust and self-assurance, and it's also a perfect way to cut down on unnecessary words in your content.
9. Don't overlook the importance of background.
Does the person with whom you're speaking have the same background knowledge and frame of reference as you? If not, be sure to have any context. You don't need to provide the whole storyline; simply fill in the blanks to apparent the point.
10. Double-Check for mistakes
Typos and grammatical errors make you seem unprofessional. Before you file a final draft, scan it for mistakes and correct them. When your correspondence is error-free, you'll look your best!
11. Be natural
Your writing should have a normal and smooth flow to it. Unless you're writing to a formal audience, write as though you're speaking to a friend.
12. Don't go off on a digression.
We just said, "Be natural," but there's a catch: don't go off on a flight of fancy. Avoid using filler terms like like, actually, and you see, as well as twisting twists and turns. Good writing should be concise and free of fluff.
13. Understand your audience
From fantasy to content development to email correspondence, empathy will help you write better. Take a moment to see yourself in the shoes of your reader. Are you lecturing them or addressing them by demonstrating that you understand their thoughts and experiences?
14. Allow your writing to rest for a while before editing again.
Don't edit right after you've done composing, if at all necessary. Return after a break to look over the content again with fresh eyes. Even taking a short jog or grabbing a cup of coffee will help you transition from writer to author.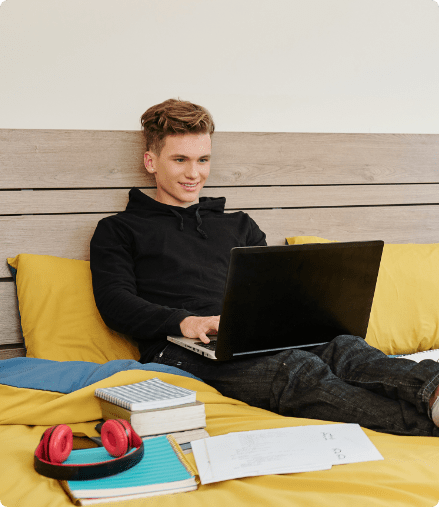 15. Filler words and sentences should be eliminated.
It's time to remove the filler while editing. Every word requires a purpose, and any who aren't contributing must be dismissed.
16. Keep away from aphorisms.
Look for overused words that can be revived in a new and creative way as you read through what you've posted. It's a simple writing tip, but it's one of the most overlooked.
17. Delete Adverbs
Remove most adverbs and replace them with stronger verbs. When you do, ran quickly turns into waddled, and abysmally cried turns to wailing. "I think the way to hell is lined with adverbs," Stephen King once said.
18. Develop your comma norms
The comma is a famous punctuation mark that is misunderstood. There are many guidelines to follow when it comes to correct comma use, but if you learn them enough, they'll become incredibly easy.
19. Get organized
We continuously compose how concepts and feelings appear to us, but this isn't necessarily the right way to present the finished product.
20. It's a good idea to read your work aloud.
Reading the writing aloud is one of the easiest ways to spot sloppy grammar and sentence structure. If you skip over a statement while reading, go back and check it and see if you can clear it up.
21. Create a list of the errors you make most
We've also struggled with writing at some point in our lives. Make a list of the most common errors so you can quickly locate and correct them the next time.
22. Continue to read, understand, and practise.
More learning advice can be found when reading about writing. (Since you've arrived, you're off to a good start!) If you read a lot, you'll pick up writing ideas by diffusion. Then learn, practise, practise. The most successful approach to better your writing is to practise it.
About Miss Amreen Mir
Amreen Mir is a creative content writer who wants to bring change in society, working for youth development and women empowerment through her writings. At Howfiv, she aims to empower pen of various authors who want to voice up their thoughts through words and their writings. She has been into content writing for a long time and has been helping numerous aspiring writers align their thoughts in a rational and coherent manner.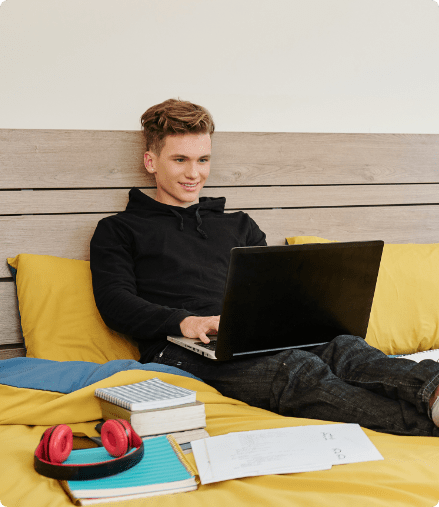 Available Online Courses
Ultimate Botanical Hair Oil
Price: $ 11 (almost Rs. 1,650 – PKR)/ 200ml bottle
Order Now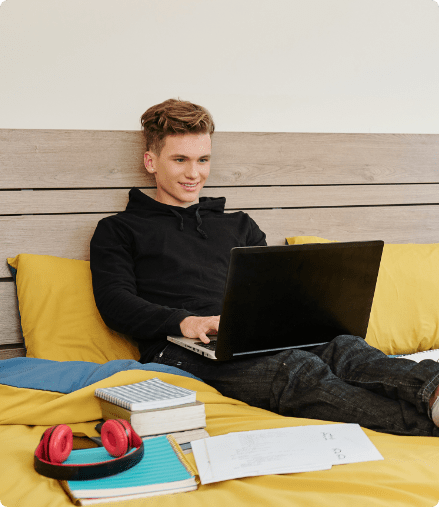 Ultimate Botanical Hair Oil
For any kind of hair related problem: A perfect naturally botanical solution | A perfect hair elixir for those who want to give their hair a new healthy and perfect look.
Why Ultimate Botanical Hair Oil:
1- Stops Hairfall in just 2 Wash
2- Relieves ItchyScalp in just 3 Wash
3- Ends Dandruff in just 2 Wash
4- Throws away Splitends in just 4 Wash
5- Discards Frizzyhair in just 4 Wash
6- Starts strengthening Weakhair in just 5 Wash
7- Starts Hairgrowth in just 4 Wash
8- Starts your hair smooth, shiny, silky, and healthy in just 4 Wash
In order to buy, place your order by contacting UB.
Available in 2 capacities: 100ml & 200ml
FOR ALL HAIR PROBLEMS ONE SOLUTION
Blogs by Sir Syed Kazim Ali
Blogs by Sir Ch. Rameez
Blogs by Miss Nirmal
Blogs by Miss Bakhtawar
Blogs by Miss Syeda Saba
Blogs by Sir Hamza Asif
Blogs by Sir Mutahar Iftikhar
Articles and news that you might love to read!
At CSSPrepForum, many famous writers, lecturers, and aspirants get their write-ups published daily, and we upload CSS solved papers, CSS Solved essays, Solved Past Papers of FPSC, PPSC, NTS, and all other competitive exams, and current affairs blogs daily. Let's connect us and get an instant update and notification through
Facebook | Twitter | Instagram