Written by Miss Bakhtawar Zulfiqar
No democracy, on the face of earth, can have so rigid constitution that cannot be moulded according to the needs of time. Pakistan's constitution, being no exception, has undergone frequent and comprehensive changes in the form of constitutional amendments. Although the 1973 Constitution expressed the desire to push the military back to its traditional role but the trend of authority politics remained constant. History of constitutional amendments can be divided into Six phases. These phases represent major shifts into the political system of Pakistan.
First Phase; Parliamentary democracy
When the 1973 constitution was promulgated with a balanced parliamentary democracy.
Second Phase; Derailed parliamentary system under autocratic Prime Minister
When, the under Zulfiqar Ali Bhutto 's influence, seven constitutional amendments were made within four years. After these amendments even the parliament became helpless.
Third Phase; Semi-Presidential system
General Zia through 8th amendment gave unlimited powers to the president.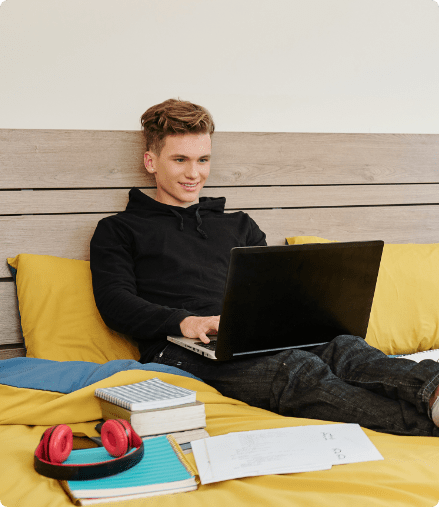 Fourth Phase; Parliamentary democratic republic system
Prime Minister Nawaz Sharif again restricted the powers of President through 13th amendment, and hands of PM got more strength through 14th amendment.
Fifth Phase; Semi-Presidential system
Musharraf again made the president centre of power through 17th amendment in the constitution.
Sixth and current Phase; Parliamentary Democracy
Under the historical 18th amendment, parliamentary democracy has restored and autonomy has given to the provinces.
For better understanding, a gist of all twenty-six amendments to the constitution of Islamic Republic Pakistan is given below.
| | | |
| --- | --- | --- |
| Sr# | Amendments | Enactment date |
| 1st | Redefined border of Pakistan. Removing references to East Pakistan. | May 4,1974 |
| 2nd | Definition of a Muslim. Declaration of Ahmadis as non-Muslim. | September 7,1974 |
| 3rd | Extension in the period of preventive detention. | February 18,1975 |
| 4th | Seats for Minority and deprived the courts of the power to grant bail in preventive detention. | November 21,1975 |
| 5th | Restriction on High Courts increased. | September 5,1976 |
| 6th | Retirement age of Chief Justice of Supreme Court set at 65 and of High Court set at 62.This amendment in the constitution was made to favour then Chief Justice who was supposed to be a friend of Bhutto. | December 22,1976 |
| 7th | Vote of Confidence can be obtained by Prime Minister from the people. | May 16,1977 |
| 8th | Parliamentary system is changed into Semi-presidential system by giving more power to the President. | November 11,1985 |
| 9th | Shariah Law was passed by the Senate but could not be implemented because National Assembly was dissolved. | 1985 |
| 10th | Session of National Assembly not to exceed 130 days. | March 29,1987 |
| 11th | Revision of reserved seats for women. The bill was withdrawn in1992. | 1989 |
| 12th | Speedy Trial Court was set for 3 years. | 1991 |
| 13th | President of Pakistan was stripped of his powers to dissolve National Assembly. | 1997 |
| 14th | Member of Parliament can be dismissed upon defection. | July 3,1997 |
| 15th | Bill to impose Shariah Law. This bill was never passed. | 1998 |
| 16th | Quota System to remain in effects for 20 more years. | 1999 |
| 17th | Reversal of the effects of 13th Amendments. | 2003 |
| 18th | Power of dissolution of National Assembly unilaterally stripped. | April 8,2010 |
| 19th | Appointment of Judges of Supreme Court of Pakistan and Chief Election Commissioner. | December 22,2010 |
| 20th | Called for free and fair elections. | February 14,2012 |
| 21th | Establishment of Military Courts to deliver speedy justice | January 7,2015 |
| 22nd | Election commission of Pakistan deputed to appoint Chief Election Commissioner. | June 8,2016 |
| 23rd | Extension of Military Courts for another two years. | January 7,2017 |
| 24th | Delimitation of constituencies Baluchistan 20+100, KPK 4+1, Federal and Punjab will decrease 7and2. | December 22,2017 |
| 25th | FATA Merger Bill 2018, FATA has been merged in KPK with minor adjustments. | May 31,2018 |
| 26th | Seats of FATA Region in NA have been doubled from 6 to 12 and PA seats from 16 to 24. | May 13,2019 |
Prepared by Miss Bakhtawar Zulfiqar
About Miss Bakhtawar Zulfiqar
Miss Bakhtawar Zulfiqar has been guiding law and competitive students for 5 years and has an adept command at revenue matters, General Knowledge and the Constitutional history of Pakistan.
Available Online Courses
Blogs by Sir Syed Kazim Ali
Blogs by Sir Ch. Rameez
Blogs by Miss Nirmal
Blogs by Miss Bakhtawar
Blogs by Miss Syeda Saba
Articles and news that you might love to read!