What is the best online blog writing course in Pakistan? How to learn writing blogs online? What is the Howfiv Online Blog Writing Course? How to register for the Howfiv Online Blog Writing Course? How much Howfiv pays to bloggers? What is the fee of the Howfiv Online Blog Writing Course? Who is Sir Syed Kazim Ali and Miss Amreen Mir?
From young graduates, competitive students, content marketers, and social media managers to freelancers, entrepreneurs, officers, professionals, competitive students, and house-wives, learning how to give thoughts words has become nearly crucial for everyone, especially in this modern age. Writing blogs and articles that transfer your thoughts to millions of students, professionals, and readers without confusing them helps you win recognition globally if your idea doesn't wander from the topic and answers the readers' questions. Additionally, writing blogs and articles on a number of topics and subjects grabbing the attention of millions across the globe fascinates everybody. To write something that earns clicks, comments, social shares has remained a wish for every passionate writer, especially in Pakistan. Although writing social media posts helps you have a broader audience, the honour you are currently looking for always lies in writing blogs and articles and get them published. If you get your articles and blogs posted on authority websites, like Howfiv, CSS Prep Forum, Daily Times, Express Tribune, etc., your voice gets heard worldwide.

Undoubtedly reading international books, journals, and articles helps you understand how other writers communicate their experiences, feelings, and ideas; without learning how to write creatively, one always remains unable to write like a professional. Thus, you don't get command on writing only by reading, but you learn by doing – that is, by writing. Learning English written communication attracting the attention of millions online doesn't mean going through some basic grammar levels; instead, it requires a considerable focus on your critical writing areas. Howfiv online blog writing course encourages you to practice what you are learning and move from reading to writing. The course is designed to help you give your ideas, thoughts, viewpoints, and concepts the words you want, fluently and confidently. The course is designed by Sir Syed Kazim Ali, a well-known English language teacher nationally and globally. In this 2-Month course, you learn grammar, sentence structuring, and how to give your ideas words, and also you will be taught how to build SEO-based content that has become the E-Commodity since 2010. Apart from this, you will be taught how to develop tone, viewpoints, opinions, and suggestion while writing various kinds of blogs.
Study Writing English with Sir Syed Kazim Ali Always Makes A Difference
Why learning writing blogs is essential for Pakistani students and professionals?
The ability to give thoughts words by writing meaningful sentences and giving viewpoints a flow that readers and examiners can easily understand is termed as excellent writing skills. Learning how to write coherently, relevantly, and grammatically correct has been one of the terrible experiences for students and professionals. Still, it is, indeed, one of the essential skills to get a thought heard across the world. Learning writing has become part and parcel for a modern man, whether you are a student or a professional. However, there can be many different motivations, but here are a few of the most common. learning writing blogs is essential for Pakistani students and professionals as it,
Enables You to Explain Yourself
Serves as a Future Record
Fosters Your Ability to Explain Your Ideas to Others & Yourself
Helps You Get Noticed and Have a Better Job
Improves Your Communication & Thinking Skills
Helps You Become Influential in Society
Helps You Start Earning Online by Blogging
Increases Your Knowledge & Connectivity
Helps You Qualify for Competitive & Entrance Exams
Helps You Enter in Print & Electronic Media
Helps You Get Noticed by National & International Publishers
Supports You Get Noticed by National & Multinational Advertisement Agencies
Helps You Build an Attractive and Attention-Grabbing CV
Backs You Showcase Your Expertise
Assists You Grow Your Existing Business
Encourages You Build Relationships with Intellectuals
Howfiv Blog Writing Course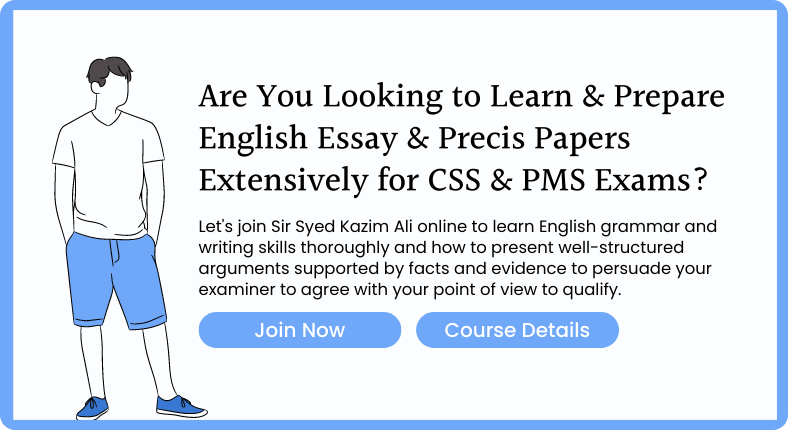 What is Howfiv Online Blog Writing Course?
Howfiv Online Blog Writing Course is a unique course designed to help passionate English learners wishing to become professional bloggers or carving to have an ineffaceable impact on society. With Sir Syed Kazim Ali, along with his student Amreen Mir – Pakistan's highly paid blogger and a journalist, you will learn how to develop ideas, organize them, give them words and coherence and win national and international recognition by having maximum clicks, comments, and social shares. Within two months, the course helps you develop fluency, accuracy and appropriate uses of English written communication skills. As your English and confidence improve, you widen your horizons and gain a considerable advantage in your chosen career or education. This course gives you the skills and confidence to stand out and get noticed on Google. Besides, the course opens up endless possibilities for you to be hired at free-lancing forums, at school and colleges, by newspapers and journals, by advertising agencies and multi-national companies, if you successfully make your presence noticed on Google. Below is the complete detail of the course.
Are You Looking to Learn CSS, PMS English with Sir Syed Kazim Ali? 
What will you learn in a 2-Month Howfiv Online Blog Writing Course?
One way to wreck one's chances of learning how to give their ideas words fluently and competently is to believe that writing is a "natural gift." People, especially in Pakistan, usually have developed an attitude that they take writing their ideas into English unbearably tricky activity. To relieve this attitude of people, Sir Syed Kazim Ali, the best English teacher in Pakistan, has introduced a comprehensive writing process that includes writing basics, English grammar (basic to advanced level), vocabulary, and writing varieties. The Howfiv 2-Month Online Blog Writing Course is designed in a way that helps you identify your strengths and weaknesses and equips you with the content writing skills you need to express your thoughts coherently. In this 2-Month Howfiv Online Blog Writing Course, you will learn the following,
Special Focus:
1- The Writing Process
What is sentence structuring?
What level of grammar you need to start writing?
How to use contemporary vocabulary appropriately?
How to get focus & organize thoughts?
How to get ideas & collect information?
How to establish thesis?
What is your audience and how to grab its attention?
How to organize your thoughts coherently?
How to write catchy titles and teasers?
How to start and end blogs?
2- English Language Focus
Grammar & Sentence Structuring (Basic to Advanced)
Sentence Varieties & Sentence fragments (Basic to Advanced)
Structural & Clauses Contraction (Basic to Advanced)
Agreement Mistakes (Basic to Advanced)
Pronoun-Antecedent Agreement (Basic to Advanced)
Verbs Tense Shifts (Basic to Advanced)
Adverbials (Basic to Advanced)
Conjunctions & Connections (Basic to Advanced)
Misplaced Modifiers & Adjustments
Faulty Parallelism & Adjustments
Verbal Concepts, Errors & Usage
Academic Diction, Mood & Tone
Journalistic Diction, Mood & Tone
Story Diction, Mood & Tone
Articles, Demonstratives, Modifiers & Quantifiers Usage
Punctuation & Punctuation Expressions
Tenses, Voices & Narration
Conditional (All Types – Rules, Errors, and Usage)
Auxiliaries & Modals (Rules, Errors, and Usage)
Prepositions (Rules, Errors, and Usage)
Phrases & Clauses (Basic to Advanced)
Advanced Usage of Phrases & Clauses
Sentence Analysis, Transformation & Synthesis
All English grammar concepts have been enclosed into MCQs available for registered students only.
3- Vocabulary Usage Focus
750 Modern Vocabulary Words (Appropriate Usage)
500 Plus Idioms & Phrases (Appropriate Usage)
500 Confusing Words (Appropriate Usage)
350 Phrasal Verbs (Appropriate Usage)
150 Proverbs (Appropriate Usage)
300 English Expressions (Appropriate Usage)
250 Smilies & Metaphors
200 Uncommon Words & Phrases
500 Most Used Synonyms
500 Most Used Antonyms
500 One-word Substitutions
All vocabulary has been enclosed into MCQs available for registered students only.
4- The Elements of Writing
How to plan thoughts, ideas, viewpoints, and experiences?
How to organize them coherently and relevantly?
How to build and develop unity?
How to begin and end attractively?
What is a paragraph?
How to connect sentences & paragraphs?
What are connection and transition words?
What are effective sentences and how to write them?
How to write with references?
What is diction and tone?
How to write figuratively?
5- Types of Write-ups (Blogs, Articles, and Stories)
Illustrative Type
Narrative Type
Descriptive Type
Analytical Type
Definition Type
Division & Classification Type
Comparison & Contrast Type
Cause & Effect Type
Argumentative Type
Review & Branding Type
Story Type
Journalistic Type
Kindly note that not everybody is given admissions in the course because whenever Sir Syed Kazim Ali opens up any English writing-related course, thousands of students, bloggers, professionals, and aspirants apply within days. This time, the admission will only be granted to 20 passionate bloggers or students eager to learn writing and blogging. So, whenever 20 students are completed, Sir Kazim's admin closes admissions.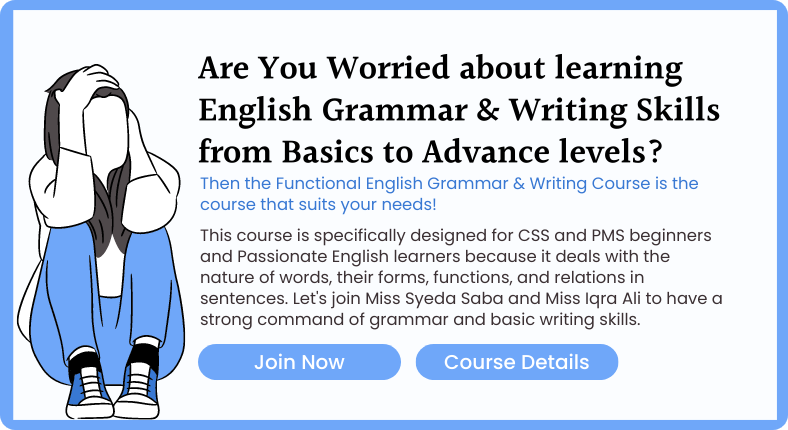 What You'll Learn in Howfiv's Online Blog Writing Course?
How to build a successful blog from scratch, or take your existing blogs & articles to the next level
How to develop the mindset of a creative blogger
Learn how to write SEO-based blogs to reach maximum users
How to discover a blogging niche that is both profitable and interesting
How to generate ideas and organize them coherently
How to become a better writer by understanding the importance of effective writing
How to become familiar with the most effective types of blog content
How to generate an endless stream of marketing content by repurposing what you've already created
How to optimize your writing style for search engines to attract massive traffic
How to present your content in front of people using a variety of free promotion strategies
How to become a leading blogger and highly important e-commerce business ideas
How to build a profitable business around your content and turn your blog into a revenue-generating asset
How to attempt a question asked in competitive exams, such as CSS, PMS, or Descriptive tests
Howfiv Blog Writing Course
Requirements:
No prior knowledge or expertise is necessary if you know the basics of grammar because this course starts with the basics before your start writing like a professional.
The only requirement that this course demands are dedication, practice, and punctuality.
At the end of the course, you will be provided with the facility to get your thoughts and blogs published at websites, where thousands of curious readers will help you win your due recognition.
Coaches:
Sir Syed Kazim Ali (Pakistan's Top English Coach)
Miss Amreen Mir (A Journalist & Social Activist)
Miss Syeda Saba (English Grammar Coach)
Who can join this course?
The course is designed for students, professionals, teachers, competitive aspirants, and house makers alike. Whether you have started writing, or you are looking to become a highly paid blogger and qualifying for a competitive exam, this course is for you.
Howfiv Online Blog Writing Course Details:
✓ Available: All Year
✓ Course duration: 2 months
✓ Entry Level: Graduates (B.S/B.A/B.Sc./etc.)
✓ Lessons a week: 12-14 Hours a week (3 Days a week)
✓ Lesson's Hours: 120 minutes a lesson (3 hours sometimes)
✓ Lesson medium: Online only (via Zoom)
✓ Level: Elementary to Advanced
✓ Starts: Every month (if Sir Kazim has time)
✓ Registration: Register before August 14, 2021.
✓ Orientation Starts on: August 15, 2021.
✓ Classes Start on: April 25, 2021.
✓ Class Timings: Morning & Evening Classes
Howfiv Blog Writing Course
Fee: Rs. 17,500/- for the 2-Month Course
How to Register for Howfiv Online Blog Writing Course?:
Any interested passionate English writing learner can register himself or herself for the Howfiv's Online Blog Writing Course by filling in the form available at the Howfiv website – click here to open the form
First Name:
Write your first name there in the form
Last Name:
Write your last name there in the form
Qualifications:
Write your recent qualifications there in the form
Age:
Write your age in numbers (21, 27, or 31, etc.)
Email:
Enter your valid email address there in the form
Phone:
Enter your valid contact number there in the form Nationality:
Choose Pakistani only
City:
Write the name of your city there in the form
What do you want to prepare for?
Choose "Creative English Writing for Writers"
Do you want individual or batch coaching?
Write batch coaching* (Not Individual Coaching)
Message:
In this area, you need to answer a question: Why Do I Want to Become a Blogger? or just write "Interested in Blog Writing".
Important Points:
Individual Coaching is only available for International Students, not for locals.
For international students, individual coaching for the online blogging course costs $690.
For local students, the individual coaching for the online blogging course costs Rs. 95,000/-
Who is Sir Syed Kazim Ali?
Sir Syed Kazim Ali has been the best English teacher for CSS and PMS and professional bloggers, writers, and content creators for years. He is one of the English teachers who has recognized himself globally because of his masterful English language command. The best part of him is that he is the only CSS, PMS English teacher, in Pakistan, whose success result is above 90%. He has introduced a unique coaching style that equips anybody with writing skills within 2 to 3 months. As a top English language coach nationwide, Sir Syed Kazim Ali helps his students reach their full potential at a pace that suits them. He knows that CSS aspirants' approach to learning the English language is different. And over the years, he has developed a unique teaching methodology, which helps his students crack English essay and precis papers. The way he explains and simplifies the concepts no other English teacher across Pakistan can do. He has successfully taught hundreds of successful students preparing for entrance or competitive exams such as MDCAT, GAT, SAT, GMAT, GRE, CSS, FPSC, PMS, etc. His online creative English writing session gives you the skills and confidence to get the best possible exam results. He focuses on your exam's critical areas, helps identify your strengths and weaknesses, and equips you with the writing skills you need to correctly and confidently express your thoughts and opinions.
Let's read more about Sir Syed Kazim Ali.
Ultimate Botanical Hair Oil
Price: $ 11 (almost Rs. 1,650 – PKR)/ 200ml bottle
Order Now
CSS 2022 Solved Pakistan Affairs Past Papers
The following are the CSS 2022 Pakistan Affairs solved past papers questions. These questions have been evaluated and checked by Pakistan's top Pakistan Affairs and Current Affairs coaches, who are either lecturers or officers and scored the highest marks in this paper. They include Miss Saba Baloch (CSS-2021), Miss Aimeen Mirza (CSS 2018), Miss Nirmal Hasni (DD NAB), Sir Rameez Ch. (Lecturer & Deputy Director), and Miss Zaineb Azam (the highest scorer – 76). Moreover, these questions have been attempted on the same pattern taught by Sir Syed Kazim Ali to his students who have been scoring the highest marks for years.
CSS 2021 Solved Pakistan Affairs Questions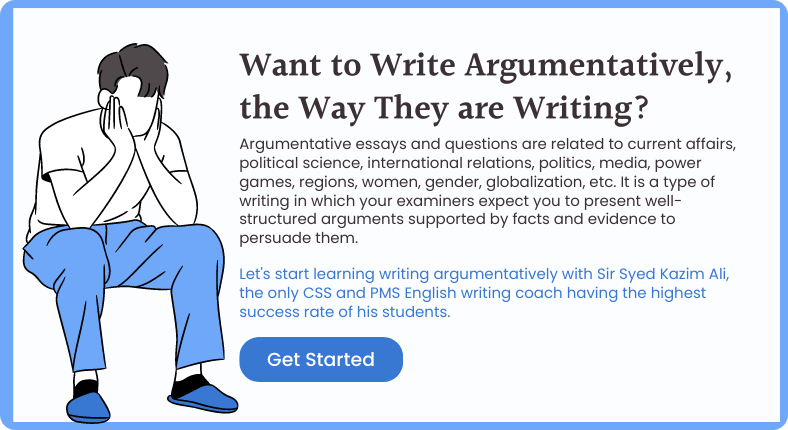 More Essays
Articles Might Interest You!