Howfiv Computer Science Glossary of Alphabetical list of Computer Terms by Sir Hamza Asif for FPSC, PPSC, SPSC, BPSC, NTS, PMA, PAF, etc. Students.
What is CS Glossary?
A glossary is an alphabetical list of important terms related to a particular subject. And Computer Science (CS) Glossary is a unique initiative taken by Sir Syed Kazim Ali and created by Sir Hamza Asif to help understand the most important and the most repeated terms asked in One Paper 100 Marks Exams, conducted by FPSC, PPSC, SPSC, BPSC, KPPSC, AJKPSC, GBPSC, PMA, PAF, Pak. Navy, CSS, PMS, NTS, and other commission bodies. Sir Hamza Asif, the most famous CS coach in Pakistan, has arranged the CS glossary alphabetically so that millions of competitive students could memorize them and revise them as per their comfort.
Howfiv CS Glossary of Computer Science Terms by Sir Hamza Asif are following
1. Access point
It is a device which is use to connect computers wirelessly in order to communicate.
2. Accessibility
This device is responsible for designing and developing the Web Site and other technology for the people to understand or to negate.
3. ActiveX
This technology was introduced by the Microsoft that links different application worldwide.
4. Address
This terminology shows path to identify the location to send the address.
5. Anonymous FTP
This terminology is based on the archives site. Through which user can download and login files.
6. FTP
File Transfer Protocol can be referred as the rules to transfer the data between two systems.
7. Anti-Spam
This particular term uses to prevent the e-mail spam.
8. Applet
Set of instructions which are capable of running the computer regardless of any operating system.
9. Application
A software which is used for particular of specific purpose is called application.
10. ASCII file
Set of instruction which can be understand by the text editor programs is called ASCII file. It can be referred as the plain text files.
11. Attachment
The file which is sent with the e-email is called an attachment.
12. Authentication
In order to identify the subject with the help of verification is called authentication.
13. Bandwidth
Bandwidth can be explained as the measurement of the data which is being transmitted.
14. BCP
BCP are the documents, procedures and instruction through which business can respond with in case of any disaster.
15. Binary file
A file that is in binary format and it is not understandable by the standard language.
16. BinHex
This make the file to be send or transferred over the internet in the form of ASCII file.
17. Bit
A bit is an binary digit in the form of 1,0. It is the basic unit of computer which recognize a value or a character.
18. Blended learning
It is a type of instruction which involves both of the aspect which includes face to face and internet learning experiences.
19. Blog
This particular terms belongs to the website, that contain journals and or other important information.
20. Bluetooth
It is a networking technology which allows the user to share the data through a transmission medium wirelessly.
21. Bookmark
This features can be founded in certain web browsers which allows the user to store the name of the website and access it directly.
22. Boolean logic
Form of algebra in which values are identified as true or false.
23. Bounce
When an e-mail is not delivered it returns is called bounce.
24. Bridge
A networking device which is use to connect the two computer by making a LAN connection.
25. Broadband Connection
Internet connection which contains high speed internet for the user.
26. Browser
An application program or software which allows the user to access the internet.
27. Buffer
A term which can be explained as, when a RAM is allocated a temporary memory and it manipulates before it transfers the data.
28. Buffered
It is a process when a data is currently being download in the runs like a video called buffered.
29. Byte
A group of binary which computer processes as a unit form to a character.
Prep\red by Sir Hamza Asif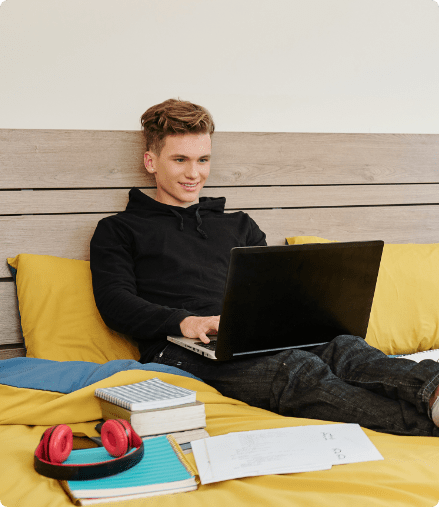 Available Online Courses
Ultimate Botanical Hair Oil
Price: $ 11 (almost Rs. 1,650 – PKR)/ 200ml bottle
Order Now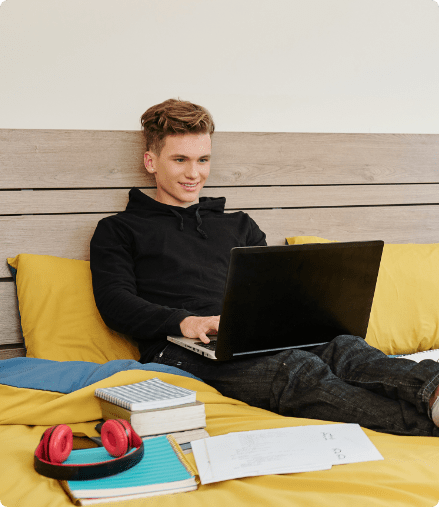 Ultimate Botanical Hair Oil
For any kind of hair related problem: A perfect naturally botanical solution | A perfect hair elixir for those who want to give their hair a new healthy and perfect look.
Why Ultimate Botanical Hair Oil:
1- Stops Hairfall in just 2 Wash
2- Relieves ItchyScalp in just 3 Wash
3- Ends Dandruff in just 2 Wash
4- Throws away Splitends in just 4 Wash
5- Discards Frizzyhair in just 4 Wash
6- Starts strengthening Weakhair in just 5 Wash
7- Starts Hairgrowth in just 4 Wash
8- Starts your hair smooth, shiny, silky, and healthy in just 4 Wash
In order to buy, place your order by contacting UB.
Available in 2 capacities: 100ml & 200ml
FOR ALL HAIR PROBLEMS ONE SOLUTION
Blogs by Sir Syed Kazim Ali
Blogs by Sir Ch. Rameez
Blogs by Miss Nirmal
Blogs by Miss Bakhtawar
Blogs by Miss Syeda Saba
Blogs by Sir Hamza Asif
Articles and news that you might love to read!
At CSSPrepForum, many famous writers, lecturers, and aspirants get their write-ups published daily, and we upload CSS solved papers, CSS Solved essays, Solved Past Papers of FPSC, PPSC, NTS, and all other competitive exams, and current affairs blogs daily. Let's connect us and get an instant update and notification through
Facebook | Twitter | Instagram