To qualify for the CSS essay significantly depends upon how logically an aspirant communicates his ideas. From the outline and introductory paragraph to the critical analysis and conclusive paragraphs, not the knowledge alone, but an aspirant's viewpoints, attitude, tone, vocabulary, tense, and grammar play a decisive role. In this CSS essay writing guide, I will tell my juniors, friends, fellows, and aspirants who plan to give the CSS a try, how we – my friends and I – qualified for the CSS essay papers. At the end of the guide, I have written the names of those experienced teachers who can help aspirants learn writing communication.
The CSS or PMS essay is the examination of thoughts communication in the English language. As in all forms of written communication, there are two parties to the transaction, the aspirant and the examiner, checker. These two are separated by time and space; they are likely to belong to different age groups and backgrounds, and there is no chance of their ever meeting face to face. They meet only through the medium of the written words, a solitude meeting in which an aspirant speaks and the examiner listens.
The CSS essay writing is hell different from the tips and techniques are given at academies, YouTube channels, and FB pages and groups, as the pattern is unpredictable. Unlike a classroom situation, where the aspirant is the learner whose knowledge is being tested by the examiner who tests only what the aspirant has memorized from the newspapers, the teacher-learner roles are reversed to 360 degrees in the CSS essay and precis papers. While checking an essay paper, the examiner becomes a learner; whereas, the aspirant becomes a teacher, who is expected to give his thoughts words rationally and support each idea he raises. Thus, the pattern is not predictable, for there are no right and wrong answers. If the FPSC essay checker, an experienced English language professor rather than a CSP, and the aspirant are separated, in that case, the aspirant is declared fail because he remains unable to deliver the exact idea what was demanded in the given topic.
An aspirant is thus a person who has considerable power to communicate the answer, which is asked in the given topic. If he is going to communicate, he must have relevant ideas to communicate with notable examples in his own words. A successful aspirant, who qualifies for an essay paper, doesn't always choose a topic about which he knows nothing, but the one within his experience and exposure. The CSS essay paper doesn't revolve around the knowledge alone; rather, it is a paper that examines an aspirant's communication skills. If the writing is to have real value, the content must be worth passing on. The topic must be selected with great care, so that the most effective use may be made of the amount of writing that the aspirant is expected to produce.
When the content has been brainstormed, the next step is to arrange it sensibly. A jumble of idea in a random order will leave the examiner bewildered. The description pattern should be vivid and clear, as taught by Sir Syed Kazim Ali; otherwise, the resulting writing will be like an unmade jigsaw puzzle. An aspirant's narrative should be in an orderly progression, or the point of the theme will be lost; the examiner will not award more than 20 marks if the arguments are merely a series of loosely connected dogmatic assertions. Therefore, the wise aspirant makes a plan, a very brief outline of what he is going to communicate. If the outline is relevant carries plenty of evidence, facts, and justifiable arguments – the way Sir Syed Kazim Ali teaches – an aspirant is half-passed already before the examiner turns to the introductory paragraph. Just imagine, if you are half-passed in the examiner's mind, you have already made it through.
Next to outline, there is an introduction – a decisive description that either makes or mars an aspirant's success. Here, an aspirant must aim to produce material that is adequate, interesting, coherent, tidy, and neatly rounded off, so that the examiner feels a satisfaction, a sense that he has received what he was waiting for. Contrary to the all narratives, mostly taught by inexperienced CSPs and inept mentors, the first 4 to 5 sentences are of considerable importance. If they break the topic down and are supported by a critical or a philosophical argument, an aspirant makes through; if they don't, an aspirant has to fight until the end of his essay.
It is not only the material, of course, that is important; prepared material plus written communication, a good command of English grammar, and appropriate vocabulary use in the CSS essay paper write an aspirant's success. The examiner is entitled to politeness, rationality, and arguments, and all of these demands that the handwriting should be easily readable, thoughts must be arranged, and vocabulary must be simple. All of these points become a vehicle for carrying out an aspirant's opinions to the examiner. At this point, aspirants must understand that the FPSC CSS checker doesn't demand the same standard from the aspirants that he himself has reached; he only expects that the intended meaning should be vivid apparent, and clear without his having to make constant guesses. Incoherence and ambiguity spoil the effectiveness of the essay. Moreover, constant grammatical errors, poor punctuation, high-frequency words, irrelevant quotations, the frequent transition of tenses, long sentences (like newspapers), and inappropriate usage of words leave an aspirant fail.
Having made an outline and completed an introductory paragraph on a rough page, usually at the end of the answer book, the wise aspirant always gives his writing a noteworthy read before starting his essay paper. Although the essay's body paragraphs have their weightage, the things that distinguish a successful aspirant among thousands are outline, introduction, critical analysis, and conclusion. If an aspirant focuses all the things mentioned above while writing an outline and introductory paragraph, he quickly makes through.
Unfortunately, young qualifiers, who were not even sure about their success before the final result, and inept teachers, have got their names advertised everywhere, through social media. For the sake of making money, they don't even prepare aspirants on how to give their viewpoints words, logical arrangement, and coherence. Consequently, each year, thousands remain unable to score more than 20 marks despite giving their essay writing considerable time, attention, and practice. To qualify for the CSS essay paper, aspirants need experienced English language teachers who must have years of teaching writing communication experience. And aspirants themselves should start practice writing their thoughts, on the day first, they think of preparing for the CSS exam.
The CSS essay paper is not all about current affairs and knowledge; instead, it is a paper that examines an aspirant's articulation how he explicitly describes relevant and well-connected ideas by using the power of communication skills. Although there are many experienced English language teachers in Pakistan, the best CSS English teachers who can help an aspirant give their thoughts words are scant. The big names are the following who actually know how to impart the communication skills to their students.
1- Sir Syed Kazim Ali
2- Sir Razi Abidi
3- Sir Muzafar Bukhari
I have joined Sir Razi Abidi before joining Sir Syed Kazim Ali, along with my friends. Sir Razi Abidi is an experienced English language teacher and has taught thousands, but the only issue is that he does not give your write-ups proper evaluation. On the other hand, Sir Syed Kazim Ali is a globally recognized English language teacher. He has been teaching creative writing for years, and he is the person who has years of experience teaching students writing English. Both of the teachers are highly recommended by successful candidates, but, to me, Sir Syed Kazim Ali is capable enough of letting students learn and have complete command over writing skills within months. He always encourages his students to write and get their write-ups evaluated daily. Sir Kazim is the person behind my success. He is the person who helped me score 51 in the essay and 68 in the precis papers and my friends to qualify. I am always thankful to Miss Sonia (A.C.) and other colleagues who recommended us Sir Syed Kazim Ali after listening to me and my friends' woes.
To conclude, the CSS exam in Pakistan is about aspirants opinions and viewpoints rather than memorized facts and content alone. A wise aspirant always gives his English grammar and writing skills considerable time before putting himself into the sea of information. Reading newspaper daily definitely boosts your vocabulary and information, but it, alone, doesn't help you start writing like a pro. The CSS aspirants, who are serious about CSS preparation, should join an expert and experienced English language teacher and start learning how to write, connect, and present their ideas on multiple topics. I must recommend CSS aspirants that they should prefer English language teachers to the qualifiers. Because teaching communication skills is an art; it is acquired with years, not with a result. The above three teachers are considered the best CSS English teachers in Pakistan. Join any of them and give your English writing skills 4 to 5 months if you really want to score high and qualify in the first go.
About Faiqa Fiyaz:
The writer is a creative writing coach in Ashford London and also working with many other companies that create contents. She also provides coaching on blogging to native English people. She is a happily married woman who loves writing her thoughts on every topic she feels ok with.
Like other competitive students, If you have a story to tell, guidance to help, knowledge to educate, or a perspective that can help CSS aspirants daily, welcome to CSSPrepForum. It is free to get your opinions, viewpoints, judgements, and thinking published, whether it is a blog, article, essay, application, letter, precis, comprehension, MCQs, or anything that helps competitive youth of Pakistan. CSSPrepForum is a place that let you connect with thousands of competitive readers, and helps your voice heard across the community. Let's start writing and get your voice heard to those who are looking for you. Email Your Write-ups at csspreps@gmail.com
At CSSPrepForum, many famous writers, lecturers, and aspirants get their write-ups published daily, and we upload CSS solved papers, CSS Solved essays, Solved Past Papers of FPSC, PPSC, NTS, and all other competitive exams, and current affairs blogs daily. Let's connect us and get an instant update and notification through
Facebook | Twitter | Instagram
Let's read more about Sir Syed Kazim Ali.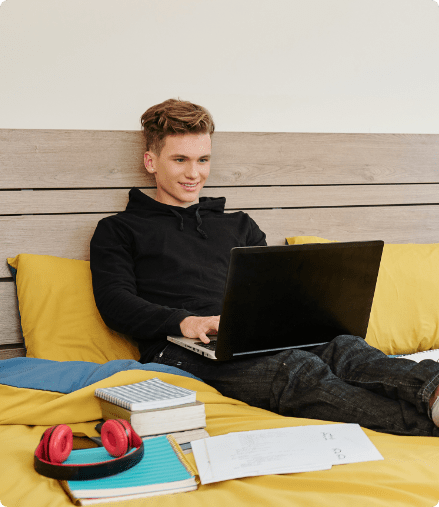 Available Online Courses
Blogs by Sir Syed Kazim Ali
Blogs by Sir Ch. Rameez
Blogs by Miss Nirmal
Blogs by Miss Bakhtawar
Blogs by Miss Syeda Saba
Articles and news that you might love to read!
CSS Special Segments for Serious Competitive Aspirants
CSS Solved Sentence Corrections with Explanations
Article Usage | 700+ Advanced Practice MCQs with Explanations
CSS Synonyms & Antonyms Past Papers MCQs Practice (2000 to 2020)
CSS Pair of Words Past Papers MCQs Practice (2000 to 2020)
CSS Idioms Past Papers MCQs Practice (2000 to 2020)