"How to crack FPSC One Paper MCQs exam without an academy?", "How to prepare for One Paper Commission Exams in Pakistan?" and "What are the best way to prepare oneself for One Paper MCQs exams?" are the questions that are answered by Miss Bakhtawar Zulfiqar in this article.
Miss Bakhtawar Zulfiqar, a well-known land records officer (LRO – AC-I), is an FPSC topper and the only Pakistani who has qualified various One Paper MCQs exams without joining an academy. On the special request of Cssprepforum, she has written a detailed article on how to crack FPSC, PPSC, NTS or any other One Paper MCQs exam without an academy. If all of the qualifiers, teachers, and students start writing and guiding students freely, Academy Mafia would no longer exploit Pakistani students financially and psychologically.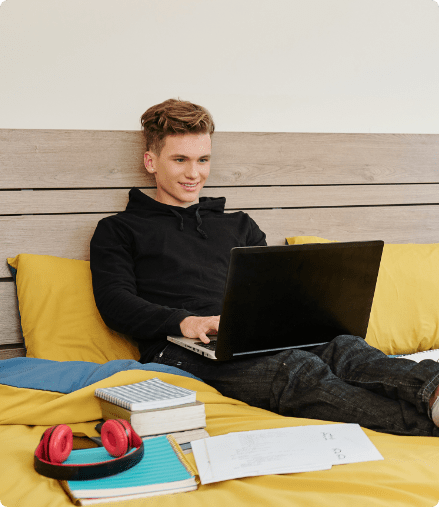 Stepping into government to serve Pakistan after qualifying either CSS/PMS or One Paper MCQs exam is a wish dreamt by millions but lived by a few. What to prepare, how to prepare, who to follow, which websites or books to go for are the burning questions confusing every aspirant. Whoever gets them answered starts living their dreams; whoever gets themselves trapped starts walking on a distinct path, which lacks success. Like others, I was among those who loved accusing our education system – rather than correcting themselves, but the reality lied somewhere else. Although it took me one and a half year to pull myself out from the misguidance and prepare myself enough to qualify multiple exams, my journey exposed me a lot of hidden facts that exploit students financially and psychologically.
Before qualifying One Paper MCQs exams: Deputy registrar NIRC [FPSC], Land Records Officer PLRA [PPSC], Management Executive (Merger and Acquisition) [NTS] Officer CCP, Assistant Director Airport services CAA [NTS], etc., and topped in Deputy registrar NIRC [FPSC] exam, I became trapped by social media, especially by FB groups and pages. I blindly trusted in them and stuck to each recommendation I got from these forums. I did not know the fact that each of the pages, groups, and profiles was getting paid to display books, notes, and teachers that lack vitality, credibility, and relevance. For almost a year, I kept myself busy in downloading PDFs, joining What's app groups, listening to officers' study plans at YouTube, and blindly using websites and apps. Despite doing that much of hard work and memorizing nearly 5 to 6 MCQs books of different publishers, it had been more than a nightmare for me when I noticed only 20 to 25 MCQs came from them. Then, upon the guidance of one of my friends who already had topped One Paper MCQs exam, I started my preparation once again. Although I did not want to write an article, the way academies and publishers have approached and offered me and asked me to promote them; I decided to give students a study plan that can help them prepare for their tests exam.
The basic purpose of this article is to save my fellows and other aspirants from exploitation and misguidance that has become a bone of contention for preparing these exams. In this article, I will try to reveal why and how a large number of aspirants remain unable to qualify One Paper MCQs (One Paper Commission) exams by answering some of the hottest questions. Moreover, I will throw some light on my study plan that helps me crack a number of One Paper MCQs exams. Besides this, I will guide my followers, friends, and colleagues the pattern of preparation. If aspirants stick to the given study plan, I am hopeful they can also share their names a space among FPSC and PPSC toppers.
Which academy should I join to prepare for One Paper MCQs exams?
Name of the books that are best for the preparation of FPSC, PPSC, NTS, etc. exams?
What websites or mobile applications are best for the preparation of FPSC, PPSC, NTS, etc. exams?
Can self-study help me qualify One Paper MCQs exams?
Which academy should I join to prepare for One Paper MCQs exams?
Unfortunately, In Pakistan, there is not even a single academy credible enough, especially in Lahore and Islamabad, to help aspirants ensure success. Teachers who are hired in academies are qualifiers like me, not experts. Many of my colleagues are getting paid by academies to guide students and aspirants how to crack One Paper MCQs exams in Pakistan. Still, they cannot help aspirants qualifying exams. As a result, you might have noticed the fact that the maximum number of failure in a year comes from academies. Although I have been offered multiple times to teach in an academy, I always declined them because charging jobless aspirants is a sin to me. Never trust an academy, which is advertising itself and creating hype by paying some Facebook pages or groups and Instagram profiles. There is a strong collaboration between social media pages and academies, and these tactics only reveal to you when you qualify exams with flying colours. As soon as you qualify an exam, these pages, academies, and publishers start approaching you and ask you to create videos so that they can sell their courses, notes, books, and PDFs. You cannot even imagine, even in your dreams, how much they make in a month. So, joining academies for the preparation of One Paper Commission Exams is futile and useless because FPSC or PPSC has never recommended any academy or qualifier as a trusted source of preparation. Aspirants should stick to one thing that is no one can ensure your success; it is you who can make yourself either pass or fail. A serious aspirant can prepare himself at home freely by following the tips and tricks which I am going to share below.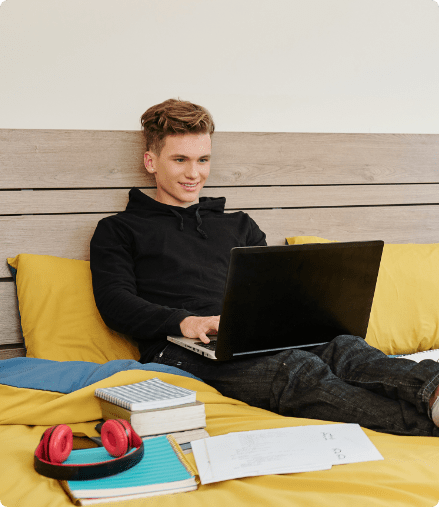 Name of the books that are best for the preparation of FPSC, PPSC, NTS, etc. exams?
Although there are hundreds of books available in the market when it comes to One Paper Commission exams' preparation, FPSC, PPSC, KPPSC, SPSC, CSS, etc. recommend none of them. Based on my 1.5 years of experience, I found not even a single book that can help aspirants prepare for an exam thoroughly, especially One Paper MCQs exams.
All the available books can provide you ready-made MCQs, but 80% of them are never asked in real exams – many of you who have taken exams might second my thought. Let me reveal another fact; there are 5 to 6 publishers who are busy printing books for each exam that is advertised by the commission. Do you know what? The title is printed different, not the content. Just go to the market, take only 2 books of your choice publisher (AD FIA and AD MOD), you will spontaneously start scratching your head and hair that they have just changed the title and cover photo and rearranged the content. Why they always win because a jobless and curious aspirant, not the serious one, get attracted with the title cover immediately and buy the book right away. Thus, to me, buying books cannot help you crack the exam. If they were of any help, every aspirant would have nailed the exam. You might have the books with you, see how many papers you have cracked by using these books.
Books that you have in your homes are the best sources of One Paper MCQs exams preparation. Questions in FPSC, PPSC, SPSC, KPPSC, NTS, etc. exams are generally taken from Matric, F.Sc., B.A, or B.Sc.'s books. As compared to books and notes, some websites really help aspirants understand what sort of question could become part of the real exam.
What websites or mobile applications are best for the preparation of FPSC, PPSC, NTS, etc. exams?
In Pakistan, every Tom, Dick, and Harry has launched their android applications and websites. Internet is now full of websites claiming exams preparation. Knowing which is the best source of preparation and practice has become difficult nowadays. A great number of websites displaying practice questions have wrong answers. Before knowing Howfiv website, I was used to preparing MCQs at 2 to 3 websites, whose 40% to 50% questions were answered wrong. So, I am going to cite some of the best websites so that aspirants can prepare themselves freely at home.
The most credible website and apps for the preparation of these exams are following;
These two online sources are the most credible sources that you can rely on for the preparation of One Paper MCQs exams. Although there are other names too, the MCQs there are either not exam relevant or full of errors and mistakes.
I barely know any of the officers, colleague, or qualifiers who don't know Howfiv website. From scale 14 to scale 18, each officer has either prepared himself completely or tested his preparation from Howfiv website. In Pakistan, Howfiv is the only website that has provided free preparation, mock exams, and tests to millions of entrance and competitive students since 2018. From the day of its launch to till date, thousands of competitive aspirants have not only qualified One Paper MCQs exams but also stepped into government offices, including my friends and me. Each of the topper I know to date prepared themselves from the Howfiv website and cssforum.
Why I am quoting Howfiv website this much has a reason behind it.
First, it has millions of questions 100% relevant to exams – entrance and competitive.
Secondly, the website is the only credible source that has real past papers MCQs (Not modal paper MCQs as the books claim) from 1980 to date.
Thirdly, the website has Most Repeated MCQs and Most Important MCQs that actually help students score more and more.
Fourthly, the website has a striking flow that helps aspirants prepare without even seeking guidance from Howfiv team.
Fifthly, the entire multiple-choice questions that Howfiv has written and created are by officers, like me.
Sixthly, the website doesn't only provide relevant study materials freely, but also it provides free mock exams of each category and subject that help students score more than 90 in exams.
Last but not least, the credibility of the project can be measured by the fact that it is designed and developed by Sir Syed Kazim Ali – who helped hundreds of officers to crack exams. He is the only English teacher in Pakistan who has earned international recognition by teaching English creative writing to thousands of natives.
What are One Paper MCQs exams in Pakistan?
One Paper 100 Marks MCQs Tests are called General Knowledge (G.K) based papers. The candidates of PCS (Judicial), FPSC, PPSC, SPSC, KPPSC, AJKPSC, GBPSC, NTS, OTS, UTS, and any other competitive exam have to take MCQs tests carrying 100 marks means 100 MCQs. For general papers, such as PCS, AD, Inspector, Sub-Inspector, ASI, Custom Inspector, etc., the one paper MCQs exam is generally divided into multiple subjects, sections. If any of the aspirants covers these subjects thoroughly by covering Matric, F.Sc., and B.A books, along with real past papers, can easily crack these exams. The general subjects are the following:
Pakistan Affairs
Current Affairs
General Knowledge
Islamiat
Everyday Science
General Math
I.Q
Computer (basics)
English
Geography
How to qualify One Paper MCQs exam in Pakistan?
Contrary to the misconception written at every website and told at every academy, Federal Public Service Commission (FPSC) and Punjab Public Service Commission (PPSC) don't have a tough pattern. It is very easy for an aspirant to prepare themselves enough within 3 to 4 months to qualify One Paper MCQs exam in Pakistan. What all you need to do is to chalk out a study plan and then stick to it. Why most of the students don't qualify have the reasons behind, whether they have been trapped by academies or publishers. 3 to 4 months study plan with 5 hours studies a day can help you crack the exam easily.
Try to prepare and learn 20 to 50 MCQs a day for a subject.
Try to give each subject 10 to 20 minutes a day in preparation and 10 minutes in revision.
Revise them before going to sleep and before preparing the next decided number of questions.
Use weekends intuitively. On each Sunday, revise all of the prepared numbers of questions thoroughly and see how many questions you forget. There would be only 40 to 50 questions that could give you a tough time. Revise them again and again and pack your one-week preparation. By doing this, in just a week, you might be preparing 250 to 300 MCQs of each subject. It means you can prepare 1,000 MCQs to 1,200 MCQs of each subject within a month; in 4 months you would have a complete grip over 4,000 plus questions of each subject.
Start all the subjects in a single go, as if you start only one subject it will bore you and you feel the burden. So the best way to prepare them is to start to prepare all subjects equally on daily basis. For better understanding, I have made a proper plan for all aspirants if followed anyone can crack One Paper MCQs Tests easily.
Importance of Past papers:
Past papers always have their maximum say in One Paper MCQs exam. If one prepares the past papers of the last 20 years, one can get an idea of the questions that could be asked in exams. Unluckily, there is not even a single book or notes available in the market that could offer the real past papers MCQs. You might have experienced the same all the publishers write Modal Past Paper. This is why because FPSC and PPSC don't allow students to take past papers with them. Except for Howfiv website, I didn't find the real past papers MCQs. Although I have prepared all the past papers MCQs available at different websites and apps, I found the past papers MCQs at Howfiv website real because more than 20 to 25 questions were the same that I prepare and revise at the website. It is a fact that around 25 to 30% questions come from past papers.
Most Repeated and Most Important MCQs:
Apart from the past papers MCQs, the second thing that makes aspirants' success confirm is the most repeated and most important MCQs. In Pakistan, the Howfiv website has done a miraculous job for millions of competitive students. It has gathered past papers from 1980 to till date. The other thing which the website has done is the split. The website has divided past paper MCQs into 2 more categories: most important MCQs and most repeated MCQs. Most repeated MCQs are those MCQs that have been asked 2 times or more than 2 times in FPSC, PPSC. By preparing them you are 100% sure of another 20 marks into your basket. Whereas, the most important MCQs are those MCQs that have appeared twice or more than two times in any commission, such as FPSC, PPSC, KPPSC, SPSC, NTS, BPSC, CSS, and any other competitive exams. Whenever I took any of the One Paper MCQs exams in my life, I always found up to 50 to 60 MCQs came from the above-mentioned sections of Howfiv.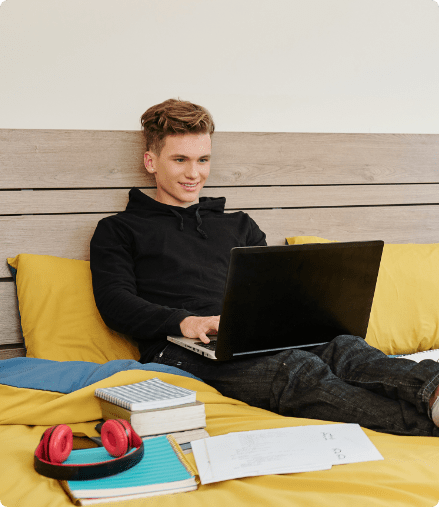 How did I crack and top FPSC One Paper MCQs exam by myself?
I hope I have given my best to guide you. I am really thankful to my parents, my friends, and especially Howfiv. All of them supported me, appreciated me, and helped me prepare for my exams and gave me enough courage and preparation to become FPSC topper.
Now let me throw some light on each of the subjects, their importance, and how many questions could be asked in the exam. This is the same pattern and study plan I followed to top the exam. I prepared and tested nearly 80,000 MCQs, available at Howfiv. I daily gave 5 to 6 hours a day to prepare 50 MCQs of each subject at the website. Before sleeping I revise them all by taking an online quiz at Quiz Corner at the Howfiv website. It always displayed the same questions that I attempt wrong so, within days, I started to become confident of my preparation.
Pakistan Affairs MCQs:
Pakistan Affairs is one of the most critical subjects of FPSC, PPSC, SPPSC, KPPSC, NTS examinations in Pakistan. The subject's importance can be ascertained by the fact that no One Paper MCQs exam is completed without having questions from Pakistan Affairs. Every test, no matter what cadre it is, consists of questions from this subject. Each of One Paper MCQs exams contains 5 to 8 MCQs from Pakistan Affairs.
I prepare the subject by revising matric and F.Sc.'s Pakistan Study books. When I revised them all then I went to the general category of Pakistan Affairs MCQs at Howfiv website. There I prepared thoroughly the following categories and areas.
After Preparing them thoroughly – 1,200 to 3,000 MCQs – I went through the entire Pakistan Affairs category. The best thing of Howfiv is it has displayed the content categorically and chronologically in a way that I prepared the entire history of Pakistan.
Current Affairs MCQs:
Current Affairs is another important part of FPSC, PPSC, SPPSC, KPPSC, NTS examinations in Pakistan. There is not even a single competitive paper that lacks current affair questions. To score the maximum, an aspirant needs to go through current affairs by covering the following areas:
Although there is no limit of preparing C.A, I prepared C.A by reading newspapers and solving MCQs at Howfiv website. Howfiv on a daily or weekly basis update 50 to 100 MCQs in one of Current Affairs' categories name Today's Current Affairs. I prepared them all, even I read to date to keep myself up to date, along with Pakistan and international Current Affairs MCQs.
Everyday Science MCQs (EDS MCQs):
Next to P.A and C.A, the important part that carries up to 10 to 20 questions in FPSC, PPSC, SPSC, KPPSC, NTS, etc. examinations in Pakistan, is EDS. Though there is not even a standard pattern or book available that can help aspirants prepare for the subject, I solely rely on Howfiv. At Howfiv I studied the following and I don't remember there was even a single question that I attempt in exams was out from Howfiv's EDS questions.
Besides them, I prepared all the categories that have categorically displayed MCQs under various heads.
General Knowledge MCQs:
There is a common myth that everybody of us has been told in academies that preparing Who is Who and What is What can help you prepare for GK. No, it is not true. The book only gives you an idea of GK but not gives you questions that could become part of GK sections.
For GK sections I gave all of my attention to the past papers questions that are freely available at Howfiv website. Because almost 80 to 90 percent questions from GK portions come from Howfiv if one has thoroughly prepared them.
GK Past Papers MCQs Since 1980
Islamiat MCQs:
Each FPSC, PPSC, KPPSC, SPSC, NTS, etc. paper comprises of 5 to 8 MCQs from Islamiat section. If you prepare the last 10 to 20 years questions from past papers, it would be sufficing to gain full marks.
I prepared Islamiat MCQs from Matric and F.Sc. books and then from CSS past papers. The pattern I follow was the following:
Islamiat Past Papers MCQs Since 1980
General Math MCQs:
This is one of the most disturbing section for people like me who have studied bio instead of math in their F.Sc. Being a lawyer I didn't have an idea about General Math. I bought some books and visited indiabix website. I couldn't understand logics and explanations from books because they were either senseless or disturbing. Indiabix website helped me to some extent but as a non-math So, to cover general math section, I solely rely on General Math MCQs at Howfiv website. Although there are a lot of websites, books, and apps available for general math questions, they don't explain them. They only display answers. At Howfiv all 600 to 1,000 general math MCQs are solved in the easiest way that people like me could understand and practice easily. In all papers that I or my friends qualified not even a single question was unknown to us or out from Howfiv website.
English MCQs:
Apart from general math, the subject of English plays a pivotal role in manifesting your success. Like Math, the number of questions from English is 20. Means if you have prepared Math and English dedicatedly you can score 40 out of 100 very easily. Each of FPSC, PPSC, SPSC, KPPSC, NTS, and all other One Paper MCQs examinations in Pakistan, contains 20 MCQs from English section. The English section includes the following:
Idioms
Vocabulary
Pair of Words
Synonyms
Antonyms
Sentence Structuring
Sentence Correction
Sentence Completion
Sentence Improvement
Spotting Errors
Parts of Speech Identification
Grammar Errors
Passive Voice
Narration
Being one of the students of Sir Syed Kazim Ali, the best English teacher in Pakistan, I had already a good command over the English language. In the online creative English writing session, there was not even a single question that gave me a tough time in the exam. All of the questions were the same that I had been taught by Sir Syed Kazim Ali. I practised all of the above-mentioned sections of English grammar daily for 1 hour at Howfiv for 2 months at least. So, to all of my fellows, I must suggest preparing the English section at Howfiv because all of the areas are set and explained by Sir Syed Kazim Ali himself.
Computer MCQs:
Computer knowledge is of vital importance for an officer. So, each of One Paper MCQs contains 4 to 7 questions from the computer section. Although they are not that much difficult, they must be given some importance. They are of general nature. All the questions related to computer basics have been covered at Howfiv. I prepared them all and nearly all the questions that I attempt in the exam was taken from Howfiv.
General Geography MCQs:
Although FPSC and PPSC don't ask more than 2 or 3 questions from this section, all the asked questions are very easy and related to Pakistan's geography. The section of General Geography at Howfiv website is very comprehensive and could be prepared within 1 week easily. So, for this subject, I rely on the books of Martic, F.Sc. and Howfiv website.
I think I have given detailed answers to all of the questions, which I am being asked on a daily basis. Unlike other officers, I want preparation should be provided freely to millions of competitive and entrance exams students. Unfortunately, academy culture has engulfed the entire society and has become one of the main reasons behind the maximum number of aspirants' failure. Besides academy culture, Facebook, Instagram, YouTube, and other social media platforms have kept aspirants distracted from the preparation. I must suggest all of the young aspirants that they should avoid using social media for learning and preparation purpose. They will not only distract your preparation but also keep you away from coming to your dreams true.
If any aspirant has any query, question, or confusion related to exam preparation, an email address is given hereunder. Just drop an email and I will try to answer all of the burning questions in my next article I.A.
Email: Bakhtawarzulfiqar@yahoo.com
At CSSPrepForum, many famous writers, lecturers, and aspirants get their write-ups published daily, and we upload CSS solved papers, CSS Solved essays, Solved Past Papers of FPSC, PPSC, NTS, and all other competitive exams, and current affairs blogs daily. Let's connect us and get an instant update and notification through
Facebook | Twitter | Instagram
Let's read more about Sir Syed Kazim Ali.
Ultimate Botanical Hair Oil
Price: $ 11 (almost Rs. 1,650 – PKR)/ 200ml bottle
Order Now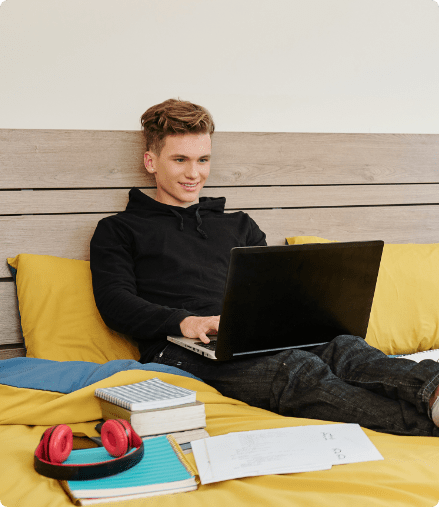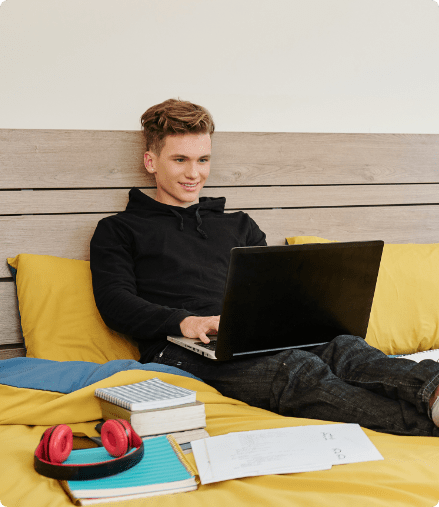 Available Online Courses
Blogs by Sir Syed Kazim Ali
Blogs by Sir Ch. Rameez
Blogs by Miss Nirmal
Blogs by Miss Bakhtawar
Blogs by Miss Syeda Saba
Articles and news that you might love to read!