Howfiv Computer Science Glossary of Alphabetical list of Computer Terms by Sir Hamza Asif for FPSC, PPSC, SPSC, BPSC, NTS, PMA, PAF, etc. Students.
What is CS Glossary?
A glossary is an alphabetical list of important terms related to a particular subject. And Computer Science (CS) Glossary is a unique initiative taken by Sir Syed Kazim Ali and created by Sir Hamza Asif to help understand the most important and the most repeated terms asked in One Paper 100 Marks Exams, conducted by FPSC, PPSC, SPSC, BPSC, KPPSC, AJKPSC, GBPSC, PMA, PAF, Pak. Navy, CSS, PMS, NTS, and other commission bodies. Sir Hamza Asif, the most famous CS coach in Pakistan, has arranged the CS glossary alphabetically so that millions of competitive students could memorize them and revise them as per their comfort.
Howfiv CS Glossary of Computer Science Terms by Sir Hamza Asif are following
1. Cable Modem
Cable Model is a hardware which allows the cable to get connect in order to make a connection between two devices.
2. Cache
A computer memory which frequently stores the memory to access the data. It is an optional file in hard drive which stores the data.
3. Captcha
Captcha is a form of a disordered text which helps the computer to differentiate between a machine and human.
4. Case-sensitive
The data which is stores in the form of lower case letter and they are not equivalent to the upper case letters.
5. CBT
Computer base training applies is a technique which helps the student to understand and learn about computer.
6. CD-R drive
The device which stores the data and device that can create CD-ROM.
7. CD-ROM
A compact disk stores the data as a secondary storage medium is called CD-ROM.
8. CD-RW
This device allows the user to write the data multiple time instead of one time.
9. CGI
The mechanism which helps a web browser uses to process the received data. It contains all the instruction and tells the browser what to do.
10. Chat
One of the common terminology used to send and receive the message between two users.
11. Client
Client can be a computer or any device which request the server to obtain the data.
12. Cloud
Cloud can be referred as the cloud computing. It allows the user to store the data online or in virtual form.
13. CMS
It is a content management system which manages and provides sequence of data.
14. Connect
This term explains when a user is connected with any other device or internet.
15. Cookie
It is a small type of data or information that is usually asked to store in the memory in order to connect with the web browser or internet.
16. Courseware
Type of software which is designed for educational purpose.
17. CPU
Central processing unit which control all the devices present in a computer by performing mathematical calculations.
18. CPS
Company which provides the clout storage to the user to store the data or information.
19. CSS
Cascading Style Sheet is a programming language which creates a web page.
20. Cursor
It is a symbol which indicates the character on the screen to the user.
Prepared by Sir Hamza Asif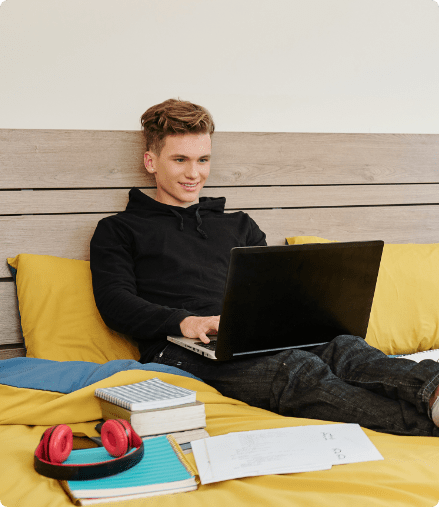 Available Online Courses
Ultimate Botanical Hair Oil
Price: $ 11 (almost Rs. 1,650 – PKR)/ 200ml bottle
Order Now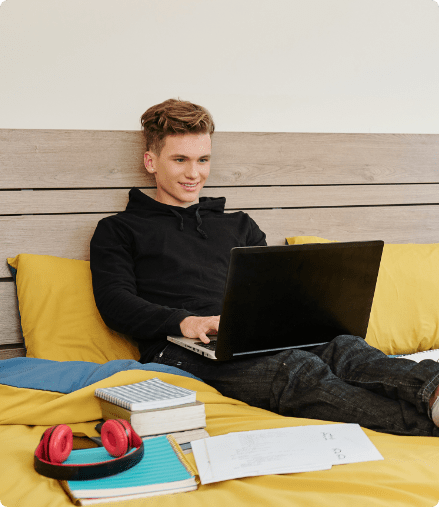 Ultimate Botanical Hair Oil
For any kind of hair related problem: A perfect naturally botanical solution | A perfect hair elixir for those who want to give their hair a new healthy and perfect look.
Why Ultimate Botanical Hair Oil:
1- Stops Hairfall in just 2 Wash
2- Relieves ItchyScalp in just 3 Wash
3- Ends Dandruff in just 2 Wash
4- Throws away Splitends in just 4 Wash
5- Discards Frizzyhair in just 4 Wash
6- Starts strengthening Weakhair in just 5 Wash
7- Starts Hairgrowth in just 4 Wash
8- Starts your hair smooth, shiny, silky, and healthy in just 4 Wash
In order to buy, place your order by contacting UB.
Available in 2 capacities: 100ml & 200ml
FOR ALL HAIR PROBLEMS ONE SOLUTION
Sir Hamza Asif's Contribution
Articles and news that you might love to read!
At CSSPrepForum, many famous writers, lecturers, and aspirants get their write-ups published daily, and we upload CSS solved papers, CSS Solved essays, Solved Past Papers of FPSC, PPSC, NTS, and all other competitive exams, and current affairs blogs daily. Let's connect us and get an instant update and notification through
Facebook | Twitter | Instagram