Howfiv Computer Science Glossary of Alphabetical list of Computer Terms by Sir Hamza Asif for FPSC, PPSC, SPSC, BPSC, NTS, PMA, PAF, etc. Students.
What is CS Glossary?
A glossary is an alphabetical list of important terms related to a particular subject. And Computer Science (CS) Glossary is a unique initiative taken by Sir Syed Kazim Ali and created by Sir Hamza Asif to help understand the most important and the most repeated terms asked in One Paper 100 Marks Exams, conducted by FPSC, PPSC, SPSC, BPSC, KPPSC, AJKPSC, GBPSC, PMA, PAF, Pak. Navy, CSS, PMS, NTS, and other commission bodies. Sir Hamza Asif, the most famous CS coach in Pakistan, has arranged the CS glossary alphabetically so that millions of competitive students could memorize them and revise them as per their comfort.
Howfiv CS Glossary of Computer Science Terms by Sir Hamza Asif are following
1. Cyberspace
This term explains that computers and the people who uses them.
2. DaaS
It is a virtual desktop for the users.
3. Daemon
Set of instruction or a software which is designed for specific purpose.
4. Database
A collection of data and information which is stored in the computer.
5. Data Center
A facility which manage any computer system is called data center.
6. Decompress
A technique which helps to store the data in to its original form or size is called decompress.
7. Defragmentation
Techniques to rewrite a file to contagious sector of a hard drive is called defragmentation.
8. Desktop
Icon which represents the disks and the application which are stored on it.
9. DHCP
A protocol which helps the user to get connected on a local area network.
10. Dialog box
It is a graphical interface which helps the user to write of program to enter an information.
11. Dial-up connection
When a computer is connected with a telephone line to make a connection is called Dial up connection.
12. Digitize
To convert an image, video or a sound in digital form is called digitize.
13. Directory
The area where all the address is stored in the computer is called directory.
14. Distance education
An educational form where students are able to learn online is referred as the distance learning.
15. DNS
Domain name system is a type of system which provides the service to a network other than a numerical form.
16. Domain
This term belongs to the internet that provides a website an address in order to get connected.
17. DVD
A disk or drive which allows the user to write the data and store the information in the program.
18. DSL
It is broadband connection which allows the computer to store the data.
19. Drag and Drop
When and image is clicked dragged to another file or place is called drag and drop system.
Prepared by Sir Hamza Asif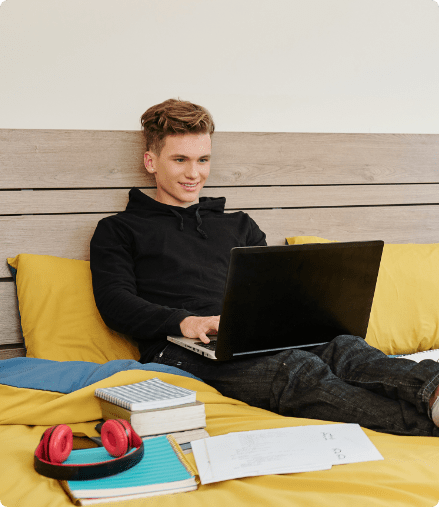 Available Online Courses
Ultimate Botanical Hair Oil
Price: $ 11 (almost Rs. 1,650 – PKR)/ 200ml bottle
Order Now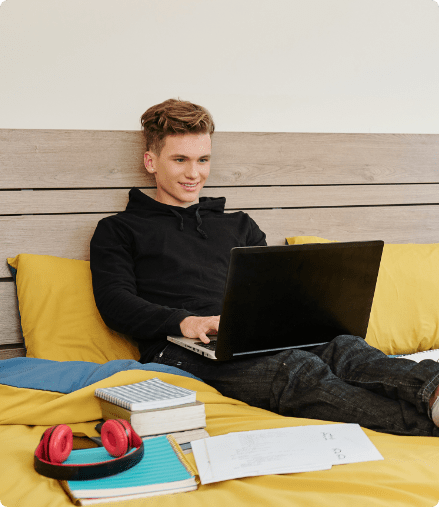 Ultimate Botanical Hair Oil
For any kind of hair related problem: A perfect naturally botanical solution | A perfect hair elixir for those who want to give their hair a new healthy and perfect look.
Why Ultimate Botanical Hair Oil:
1- Stops Hairfall in just 2 Wash
2- Relieves ItchyScalp in just 3 Wash
3- Ends Dandruff in just 2 Wash
4- Throws away Splitends in just 4 Wash
5- Discards Frizzyhair in just 4 Wash
6- Starts strengthening Weakhair in just 5 Wash
7- Starts Hairgrowth in just 4 Wash
8- Starts your hair smooth, shiny, silky, and healthy in just 4 Wash
In order to buy, place your order by contacting UB.
Available in 2 capacities: 100ml & 200ml
FOR ALL HAIR PROBLEMS ONE SOLUTION
Sir Hamza Asif's Contribution
Articles and news that you might love to read!
At CSSPrepForum, many famous writers, lecturers, and aspirants get their write-ups published daily, and we upload CSS solved papers, CSS Solved essays, Solved Past Papers of FPSC, PPSC, NTS, and all other competitive exams, and current affairs blogs daily. Let's connect us and get an instant update and notification through
Facebook | Twitter | Instagram