Written by Tatheer
Preparing for one paper 100 Marks MCQs exams and qualifying for the dream job has been a wish of millions but enjoyed by a few.
"What is one paper 100 marks MCQs exam?", "How to prepare for it?" and "Who are the best coaches available in Pakistan for one paper commission exam prep?" are the questions not only arising in the minds of students but also there has been a rapid increase of such queries across the internet. Unfortunately, besides some low-quality books, inept mentors find in academies, especially in Lahore, Multan, and Islamabad, and copy-pasted notes over social media, we find nothing. I was also among those who were rushing about academies in Multan and Lahore by watching their ads on FB pages and in groups. Thanks to Sir Syed Kazim Ali, the teacher of my sister, who qualified for the CSS exam under his guidance, Sir Rameez Ch., Miss Nirmal, Miss Syeda Saba, Miss Bakhtawar, who helped me qualify for the One Paper 100 marks exam. Howfiv's Online One paper Commission Exam Prep course came as a saviour and a direct response to answer all such questions of aspiring candidates. Having been enrolled in the course, I felt the urge to write how has been my experience so far that it may help many others like me and start their preparation right away.
To start with, Howfiv's one paper course has been one of the most comprehensive, interactive, and fantastic preparation courses in Pakistan, as Howfiv starts it under Sir Syed Kazim Ali's guidance. All help comes from the Divine authority, and he sent Howfiv's team to help his good people, like me. It's no joke; I will explain every bit of it in this review so that those who aim to take any such exam shall be directed in the right way. It is an online course, which can be joined by sitting anywhere in Pakistan. All you need is an internet connection, two registers, four-colour pens, and dedication to learning. As there has always been an enormous number of applicants, it usually ranges from 2,500 to 5000 – whenever Howfiv advertises this course – it is subject to the availability of seats and, more importantly, your seriousness towards your goal. It is one of the unique kind of online courses, which I never found in any other institute throughout my lifetime. If you study on a serious note, your boat keeps on sailing, and if you are ever found getting non-serious towards your study plan, it will mark an end to your ship as of titanic.
Often, candidates tend to be ambiguous about "How to prepare for one paper commission exam?" To answer this, I would quote what Sir Rameez Ch. said, "It is just a fantasy. Anyone can prepare. It's not difficult as it has been dramatised in our surroundings as if it is like finding life on Jupiter. One needs determination, hard work, and proper guidance to start the preparation." If you look into the past papers, you would realize there is nothing out of the world in the given past papers. Nor would he give something superstitious in the coming years too. I would also endorse what Ms Bakhtawar (the youngest government officer who topped FPSC exams multiple times) stated: "If you find an excellent coach to provide you guidelines, it is a game of 2 to 3 months, and then you are ready to lit your game in any exam. It helps you strengthen your preparation base and crack any exam, no matter what dimension it covers".
Next up, there is a frequent query, "Why do a large number one paper commission exam aspirants fail to qualify it?"
The only person who can answer this question in Pakistan is Miss Nirmal Hassani. She replies that "Students tend to fail because of accessing every study material they happen to see on their social media feeds and social circles. They tend to digress. Moreover, huge stacks of unverified data also lead to the failure of many students. Given the exam pressure, students feel whatever comes their way is utterly important." Once students get wise enough to sort out what is crucial for them and whatnot and keep their social media aside during the preparation phase, it will make them more focused and help them prepare well.
Howfiv Online 100 Marks MCQs exam course, usually known as Howfiv One Paper Commission Exam Prep Course, is the course every serious aspirant prays to join. It does not only cut your books, commute, accommodation cost but it also helps you prepare for a one paper exam by sitting right in your bedroom. If you are from outskirt areas, this course is a blessing in disguise for you. You must be thinking, why am I in need of writing this review, despite that Howfiv's online one paper commission exam prep course has taken over the internet and is getting viral. Let me not forget to let you all know that it is the first comprehensive and detailed course ever launched online all over Pakistan. You must have seen similar courses, but none has been this elaborative as offered by Howfiv. I am glad that Howfiv has maintained its quality, as I used to hear, and today I witness it myself.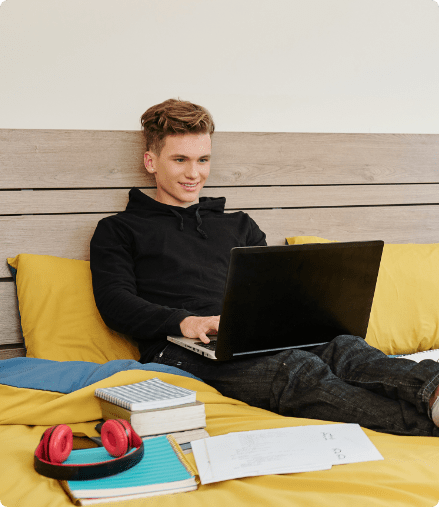 All other one paper academies in Pakistan, which offer one paper exam preparation courses to make millions in exam preparation, Howfiv one paper course faculty has been focusing on building up the foundation of a new e-coaching era. The way Sir Rameez Ch. (Deputy Director in Govt. Organization) is leading the course under the guidance of Sir Syed Kazim Ali is beyond imagination. Howfiv, unlike other academies, continues focusing on quality rather than quantity. The course has different coaches for each subject, ten coaches for ten subjects. It, sometimes, becomes difficult to rank them that who is better and who is the best. It will be dishonest on my part if I don't tell you that by taking this course, you can even ace your CSS exams if you wish to take any. It is all the game of concepts and understanding for which it has become very known among aspirants.
Lastly, "How online prep course is saving billions for millions of Pakistanis, one paper students?" Then let's be meticulous here. Let's say you have joined an institute that mostly offers physical classes.
Simultaneously, Howfiv's online one paper commission prep course with its minimal fee (10,000 to 12,500) is the most economical option yet delivering the best one could even dream for at such a low fee. Moreover, it is very kind of the coaches who have provided students with detailed notes and relevant study material available online 24×7 without paying extra for it. It helps a lot in smart studying, making you more focused and elevating your chances of success.
In conclusion, I am super excited about my final selections, as I have qualified for FIA Assistant Director AD (BS-17) and have qualified for lecturer post. Those two months, which I spent in Howfiv's Online One Paper Commission Exam Prep Course and Howfiv Online Blog Writing Course, gave me heaps of confidence. Nowadays, I am a blogger, earning by writing blogs, articles, and research more than a person makes by joining multi-national just because of Sir Syed Kazim Ali's blogging course. I recommend Howfiv One Paper Commission Exam Prep Course to all competitive Pakistani students. I must advise my juniors and others to stop trusting YouTube, Facebook videos, and all other FB pages and groups; they only promote low-quality books and academies and exploit students financially and psychologically.
Last but not least, my message for all competitive female students is writing has unseen power. Before joining the Howfiv Online Blog Writing Course, I, like other girls, searched for a job ranging from 30,000 to 50,000 in my field, but after learning how to write blogs and articles, I am earning much better than I was searching for. This writing course has not helped me earn online and has made me a person who can give her thoughts and ideas words appropriately. I must recommend Howfiv Blogging Course to all of my Pakistani sisters who have graduated or even doing their graduation.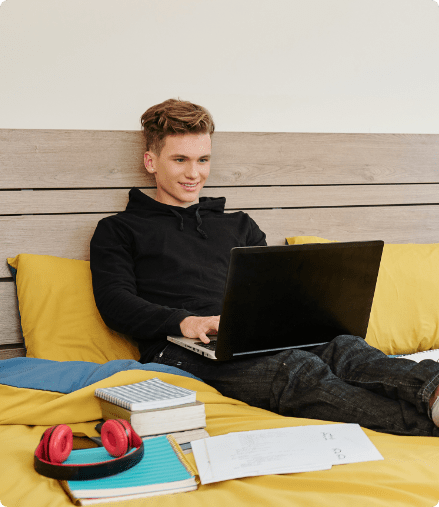 Available Online Courses
Blogs by Sir Syed Kazim Ali
Blogs by Sir Ch. Rameez
Blogs by Miss Nirmal
Blogs by Miss Bakhtawar
Blogs by Miss Syeda Saba
Articles and news that you might love to read!