Written by Mahnoor
A competitive exam requires students to write their own thoughts on the given topic, rather than reproducing sentences and paragraphs that they have memorized from newspapers. In Pakistan, CSS and PMS exams, like other countries' competitive exams, revolve around opinions, viewpoints, suggestions, based on an analytical approach. That demands aspirants' knowledge, writing skills, and thoughts. Aspirants build analytical approach by learning quality books and contents, but they don't practice writing. Consequently, despite having a great deal of knowledge regarding subjects, aspirants remain unable to transfer their thoughts to the examiner satisfactorily. That becomes the main reason behind the maximum number of failures each year. Whereas in Pakistan, only a few teachers are really considered the best competitive teachers for CSS and PMS. Among those three: Sir Razi Abidi, Sir Muzafar Bukhari, and Sir Kazim Ali, Sir Syed Kazim Ali sits atop. However, unlike other CSS, PMS teachers, such as Sir Razi Abidi and Sir Muzafar Bukhari, to get admission in Sir Kazim's online competitive English session is comparatively difficult. This blog is the first-ever blog that will tell who Sir Syed Kazim Ali is and explain how to secure admission in his competitive English course.
Who is Sir Syed Kazim Ali, and why he is considered Pakistan's best English teacher?
In Pakistan, there are only a few teachers who are really considered as the best competitive teachers for CSS and PMS. Among those three, Sir Syed Kazim Ali is considered one of the best CSS, PMS English teacher because he teaches his students how writing is essential to success in the real world by imparting them the writing skills from the basic to the advanced level. He lets his students learn and have complete command over writing skills within months.
He earned his repute among GRE, GAT, GMAT, IELTS, and Creative Writing students worldwide by introducing a new style of providing coaching. He has been providing creative English writing coaching to international and national students for the last seven years. The best part of him that has made him the best English language teacher in Pakistan is his teaching art that helps his students write their thoughts grammatically correct. The way he teaches his students writing like a pro is miraculous.
As a top English language coach nationwide, Sir Syed Kazim Ali helps his students reach their full potential at a pace that suits them. He knows that CSS aspirants' approach to learning the English language is different. Over the years, he has developed a unique teaching methodology, which helps his students crack English essay and precis papers. The way he explains and simplifies the concepts no other English teacher across Pakistan can do. He has successfully taught hundreds of successful students preparing for entrance or competitive exams such as MDCAT, GAT, SAT, GMAT, GRE, CSS, FPSC, PMS, etc. His online creative English writing session gives you the skills and confidence to get the best possible exam results. He focuses on your exam's critical areas, helps identify your strengths and weaknesses, and equips you with the writing skills you need to correctly and confidently express your thoughts and opinions. Currently, Sir Syed Kazim Ali is the only English teacher in Pakistan who has the highest students success rate.
How to secure admission in Sir Kazim's online Competitive English Session?
Getting admission in Sir Syed Kazim's course is entirely change from getting admission in his counterparts' courses. Whether you want to join Sir Razi Abidi or you are intended to have Sir Muzafar Bukhari as your English coach, what all you need to do is to make a call or visit them, and you are in the class. However, this is not the case with Sir Syed Kazim Ali's competitive English course. You have to follow a proper procedure to get an admission and to continue the complete course, you have to score above 70 in tests, which are always unexpected. When my friend, a journalist, and I joined him back in 2020, there were 73 students on the very first day. But in the next week, we were only 21 students. And when the session concluded, we were only 7 students, and all of us are the writer and earning much more than we expected. The procedure is the following,
Admission Procedure
To get an admission in Sir Kazim online English class the procedure and the link are given hereunder.
✓ Each interested student has to fill an online form – Contact Mentor.
✓ Fill the required fields and write a paragraph "Why do I want to learn English?" and submit.
✓ Within 2 days (sometimes 5 working days), a representative approach you.
✓ You will be given a topic by Sir Syed Kazim Ali, and you have to write a paragraph of 150 to 200 words.
✓ You have to submit the paragraph through email (howfiv@gmail.com), or @ WhatsApp (+92-332-6105-842) The purpose of the paragraph is to judge the level of English, so you have to write your own words.
✓ If your writing skills are of intermediate level (F.Sc. level), the admin calls you complete registration.
✓ You step into your desired course.
The thing that should be kept in mind before joining Sir Kazim. Fees don't guarantee the continuation of the course. If you want to take the complete session, you have to learn everything he teaches you, and you have to be prepared mentally for surprized tests. Learning writing English with Sir Kazim is an amazing experience that not only helps you qualify for the CSS, PMS English essay and precis papers but also help you become a professional writer, who can earn a lot by starting writing blogs, articles, and contents.
Let's read more about Sir Syed Kazim Ali.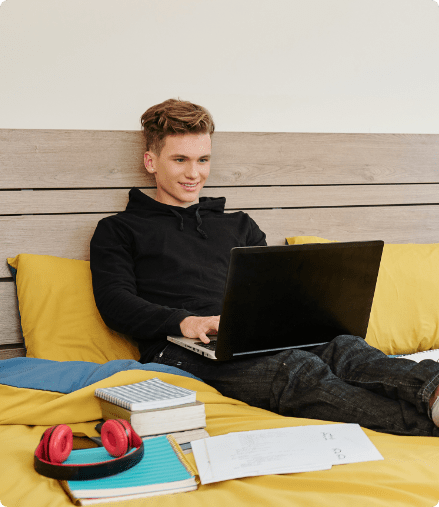 Available Online Courses
Blogs by Sir Syed Kazim Ali
Blogs by Sir Ch. Rameez
Blogs by Miss Nirmal
Blogs by Miss Bakhtawar
Blogs by Miss Syeda Saba
Articles and news that you might love to read!