Written by Saba Islam
Introduction:
The 1937 election has become an eye-opener for the Muslims of the Indian sub-continent. The poll has brought the Indian National Congress, a Hindu party, into power. Consequently, it has made the Muslims' lives miserable in all the seven provinces, having been under its rule. In its two years (1937-1939) tyrannical rule, the Congress- through its policies- has taught the Muslims that any constitutional safeguards cannot give them protection. Moreover, they have realized that only a separate and independent Muslim state can guarantee their rights. At last, in 1940, the All India Muslim League has come with the demand of a separate country for Muslims and has achieved its goal in the form of Pakistan within a short span of seven years.
Causes of a Separate Homeland Demand
1. Conditions for Setting-up the Government:
All India Muslim League (AIML) has not shown any noticeable success in the elections. Contrarily, Congress has won with majority unexpectedly in 5 provinces: Madras, U.P, C.P, Bihar, and Orissa. It has also made a coalition government in two provinces. In U.P, the hub of Congress activities, Muslims have won 66 seats. Out of these 66 seats, only one Muslim member has been elected on Congress party ticket. Congress has given these elected Muslim members certain conditions to join the government. Muslims could not have accepted those disgraceful conditions. These circumstances have made Congress intentions and prejudices quite clear to the Muslims.
Additionally, after the elections, Congress has put forward unconstitutional demands. The Act of 1935 has given the governors the special powers to protect the rights of minorities. Congress has insisted they would not use these powers. Eventually, India's viceroy has accepted its unconstitutional demand and assured about the governor's non-interference in the affairs of the provinces. Therefore, the Muslims of the Indian sub-continent have begun to realize the need for a separate country.
2. National Anthem and National Flag:
After coming to power, Congress has declared its party's tricolour flag as the national flag and Bande Matram as the national anthem. The order has been given that the assembly meetings and sessions should start with that anthem. The anthem has been picked from a novel Anand Math written by a Bengali writer- Bankim Chandra Chatterji. It has been written in a local language, Bengali. The lyrics of the anthem have hurt the sentiments of Muslims. Hence, Muslims have disagreed with this song because it has been contrary to Islamic beliefs. In this way, Muslims have realized they cannot live under the tyrannical rule of the Hindus.
3. Educational Schemes- Wardha and Vidya Mander:
An education scheme has been designed to brainwash the Muslim youth by infusing in them the ideology and theory of one nation. The supremacy of the Hindu religion and culture has also been taught. Moreover, Muslims have been supposed to study in the language of the majority- Hindi or Marathi. Thus, Muslims have realized soon this type of education is going to prepare a Muslim generation devoid of knowledge of their religion, history, culture, language, and tradition. These circumstances have forced them to think about the importance of the two-nation theory.
4. Language Issue:
The Urdu Hindi controversy has been raging for a long time, but Congress has found the opportunity to implement its nefarious policy during these two years. The Hindus have raised the slogan of Hindustani language and Devnagri script. The order has been issued to teach Hindi in every school. Top of that, all government announcements, statements, and advertisements have begun to be issued in Devnagri script. No attention has been given to the demands of minorities in the assembly. Thus, Muslims have recognized the separate electorates for them cannot solve their issue.
5. Prejudices against Muslims:
The attempts have been made to keep Muslims far behind. For this purpose, the tax has been levied on such businesses, having been done by the Muslims. They have been excluded from the welfare schemes. Muslims have been discriminated against for upper-level jobs and admission to technical institutions. Muslim schools and charity institutions have not received encouragement from the Congress government. Muslims have also seen restrictions against their religious ceremonies. This scenario has forced the Muslims of the Indian sub-continent to demand a separate homeland where they can live peacefully according to their religion and culture.
Critical Analysis
The un-noticeable success of the All India Muslim League in the 1937 election shows Muslims have not wanted a separate state for them at that time. When Congress has come to power, it has adopted a cruel policy against the Muslims of the Indian sub-continent. Therefore, on the resignation of the Congress ministries in 1939, Muslims have celebrated the Day of deliverance. Moreover, they have also passed the resolution to make an independent country. The current Indian government has also passed anti-Muslim laws, which have cleared the mind of people who have been against the partition of the Indian-subcontinent.
Conclusion
Pakistan has been made based on the two-nation theory. Muslims have realized the importance of the two-nation theory when Congress has come to power after the election of 1937. Their rule came to an end in 1939, and the Muslims celebrated the Day of Deliverance on December 22, 1939. Eventually, on March 23, 1940, Muslims have been united and passed a resolution to get a separate country for them. After seven years, they have achieved their goal successfully.
About the writer:
Saba Islam is one of the diligent students of Sir Syed Kazim Ali– one of the distinguished Grammarian in the world. Under his supervision, she is enrolled in the Creative English Writing Course. She has done Bachelors in Public Administration. She is, moreover, eager to write on multiple topics like, Current Affairs, Pakistan Affairs, Public Administration, USA History, and many more.
Name of the Student: Saba Islam
Qualification: Bachelors in Public administration
Total Articles/Blogs: 1
English Coach: Sir Syed Kazim Ali
Course Taken: Creative English Writing and Article Writing
Like other competitive students, If you have a story to tell, guidance to help, knowledge to educate, or a perspective that can help CSS aspirants daily, welcome to CSSPrepForum. It is free to get your opinions, viewpoints, judgements, and thinking published, whether it is a blog, article, essay, application, letter, precis, comprehension, MCQs, or anything that helps competitive youth of Pakistan. CSSPrepForum is a place that let you connect with thousands of competitive readers, and helps your voice heard across the community. Let's start writing and get your voice heard to those who are looking for you. Email Your Write-ups at csspreps@gmail.com
At CSSPrepForum, many famous writers, lecturers, and aspirants get their write-ups published daily, and we upload CSS solved papers, CSS Solved essays, Solved Past Papers of FPSC, PPSC, NTS, and all other competitive exams, and current affairs blogs daily. Let's connect us and get an instant update and notification through
Facebook | Twitter | Instagram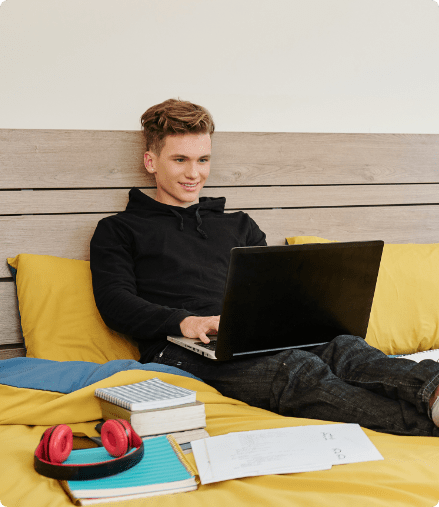 Articles and news that you might love to read!