PMS Punjab GK Past Paper 2012 | PMS Punjab Past Paper Solved GK MCQs 2012 | PMS Punjab General Knowledge Paper 2012 | PMS Punjab-2021 GK Paper and PMS Punjab 2021 GK Paper Study Material | PMS Punjab 2021 Preparation
The following is the past paper of PMS Punjab GK Past Paper 2012. CSS Prep Forum always try to bring the best to help thousands of competitive students.

How to Prepare for PMS Punjab 2021?
The number of PMS Punjab has been increasing for the last many years, so cracking the GK paper has become a dilemma for thousands of PMS aspirants in Punjab. Since 2018, Howfiv has been introducing One Paper MCQs exam and screening test preparation under the patronage of its highly qualified coaches and officers: Sir Badar Rameez, Sir Syed Kazim Ali, Miss Nirmal, Miss Bakhtawar, Sir Hamza Asif, Miss Zaineb Azam, and ten others. Howfiv, with these coaches' help, has created thousands of exam-relevant MCQs that could be asked in exams. In CCE Sindh Screening Test 2021, more than 63 MCQs have been taken from the Howfiv website. If you are interested in preparing yourself for PMS Punjab 2021, keep preparing yourself by memorizing, practising, and testing thousands of exam-relevant MCQs at the Howfiv website. If you think you are fully prepared or are confused about preparing for the screening test, join the EXCLUSIVE COURSE of Punjab PMS 2021 introduced by Howfiv.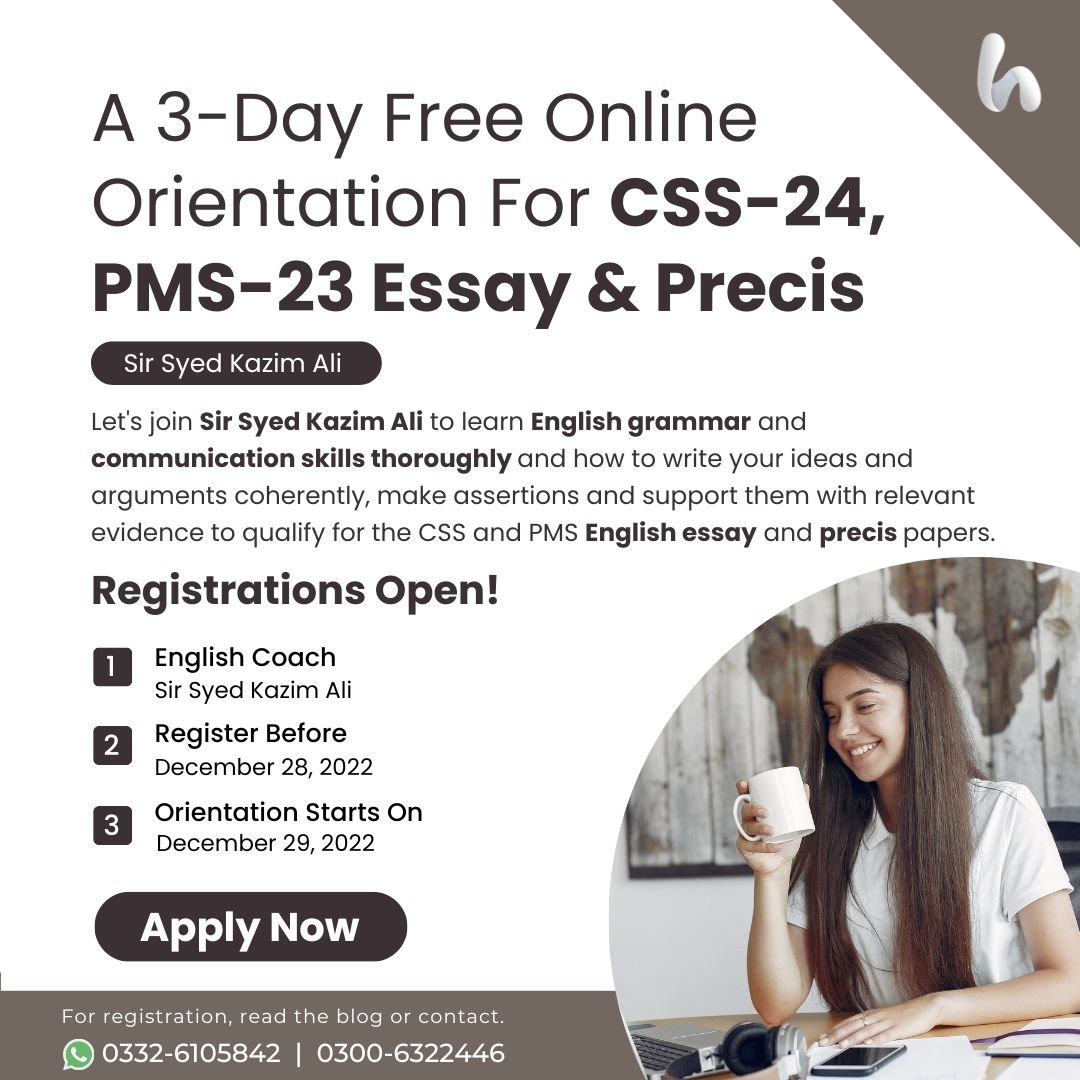 PMS Punjab 2012 GK Solved Past Paper
CSS 2022 Solved Pakistan Affairs Past Papers
The following are the CSS 2022 Pakistan Affairs solved past papers questions. These questions have been evaluated and checked by Pakistan's top Pakistan Affairs and Current Affairs coaches, who are either lecturers or officers and scored the highest marks in this paper. They include Miss Saba Baloch (CSS-2021), Miss Aimeen Mirza (CSS 2018), Miss Nirmal Hasni (DD NAB), Sir Rameez Ch. (Lecturer & Deputy Director), and Miss Zaineb Azam (the highest scorer – 76). Moreover, these questions have been attempted on the same pattern taught by Sir Syed Kazim Ali to his students who have been scoring the highest marks for years.
CSS 2021 Solved Pakistan Affairs Questions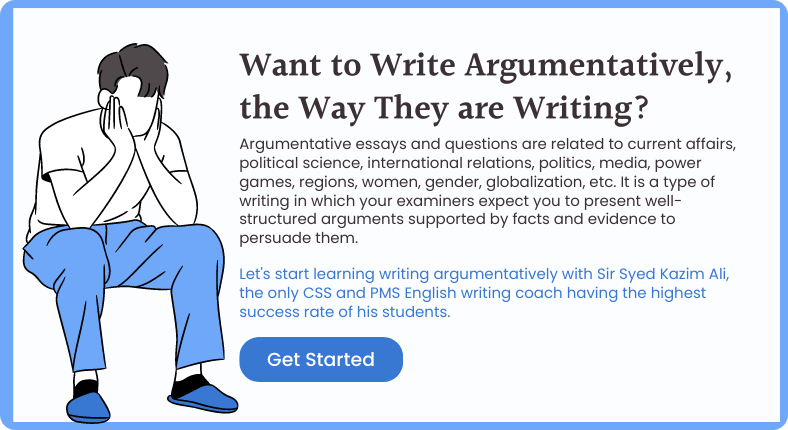 More Essays
Articles Might Interest You!