Miss Afroze Gul (Eat with Gul)
What to Eat and What to Drink in Ramadan? The Best Diet Plan | By Miss Afroze Gul, the most famous nutritionist in Pakistan.
Are you still struggling with your diet routine in Ramadan, as well as hydration? Remember, balance is the key to help you plan your diet in Ramadan.
" And the heaven He raised and enforced the balance. That you do not transgress within the balance" (Quran, 55:7-8)
There are a few do's and don'ts that people need to focus on for making healthy eating a habit while fasting. Staying active and healthy in Ramadan gives us a boost. It helps Muslims physically, spiritually, and mentally perform better in Ramadan. Furthermore, if your health and wellness do not demand losing weight, do not make weight loss a compulsion and only focus on maintaining it. In this blog, you will be on a journey, along with a nutritionist, to learn the common mistakes that prevent you from achieving your fitness goals in Ramadan. Besides, learn about the best foods and drinks that help with hydration and constipation while fasting. So, stick with your nutritionist to explore and incorporate the healthiest options for Sehri, Iftar, and Post-Iftar Meal in your diet plan.
How to Stay Hydrated in Ramadan?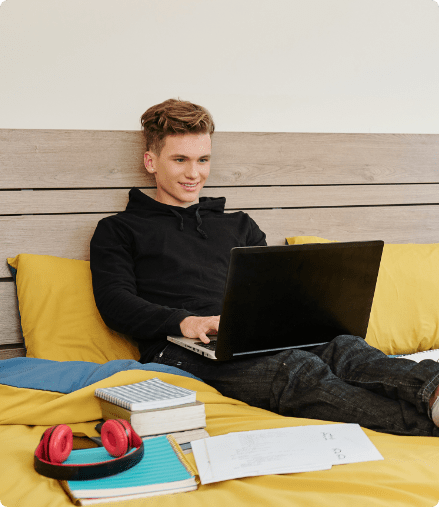 The only thing that thousands of clients often think, no matter how much water they drink and whatever they do, do not help them stay hydrated during Ramadan.
And I always tell each of my clients that maximizing your hydration helps to delay muscle fatigue. Hence, it boosts energy levels. Moreover, the brain is 85% water, and when it does not get enough water, fatigue and headache occur. It means wrong dietary practices lead to dehydration, escalating muscle fatigue-ness making Ramadan more difficult for you.
Everybody of you must keep in mind that the dietary tips and tricks can not eliminate your need to drink water; however, they will lessen your need to drink water, which is essential to stay hydrated in Ramadan.
A. I Recommend my Clients the Following Pattern of Water Consumption in Ramadan:
In Iftar: Consume 1-2 glasses of water, juice, or milkshake with a date.
From Maghrib Prayer till Taraweeh: Drink 3-4 glasses of water (4 glasses=1 litre approximately).
Between Taraweeh and Your Sleep Time: Drink 3-4 glasses of water(4 glasses=1 litre approximately).
In Suhoor: Intake of 1-2 glasses of water will be sufficient, as you have sipped enough water between Iftar and Suhoor.
B. Things to Keep in Mind for Better Water Consumption and to Avoid Digestive Problems:
Do not swallow 3 to 4 glasses of water without stopping to breathe, as you do in Suhoor and Iftar.
It causes digestive issues.
So, keep water within reach and sip it gradually between Iftar and Suhoor.
C. The Foods and Drinks which Trigger Dehydration in Ramadan:
Are You Eating and Drinking Too Much Sugar in Ramadan?
Upon drinking or eating something sweet, your sugar or glucose levels increase; however, the balance restores as your body draws water from the other cells. The brain gets the signal that the cells need water. Thus, you feel thirsty after drinking or eating sugar.
So, the first significant step to prevent dehydration in Ramadan is to limit your sugar intake in homemade foods and drinks. Besides, limit processed food items and beverages. Also, limit the use of powdered drinks: tang, carbonated beverages, squashes, and rooh-afza.
Tea, Coffee, and Ramadan:
All of you must understand that when caffeinated drinks (tea and coffee) are taken in moderation, these do not trigger dehydration. Interestingly, they contribute to your daily fluid intake. But excessive use of caffeinated drinks and high amounts of caffeine do cause dehydration or other symptoms of dehydration, such as dry mouth.
High Intake of Sodium; The Hidden Salt
The high intake of sodium raises sodium levels in the blood. Consequently, sodium, an essential element in salt, incites feelings of thirst. However, a person may be using too much salt while fasting without realizing it. Processed, canned, and frozen food items have excessive sodium in them, increasing your salt intake than the recommended levels of ½ to 1 1/2 tsp per day.
Let's connect with Miss Afroze Gul because she has the best diet plan you are looking for
Instagram | LinkedIn | Facebook
Low Intake of Sodium and Ramadan:
While excess salt can trigger dehydration in Ramadan, too low sodium also causes loss of water from the body.
Our body cells receive water via sodium, a vital electrolyte of the body. Also, plasma, the fluid component of blood, contains sodium. Without enough sodium, blood plasma and the body cells lose their water, causing dehydration. Therefore, moderation in Ramadan will help you keep fit and hydrated between Suhoor and Iftar.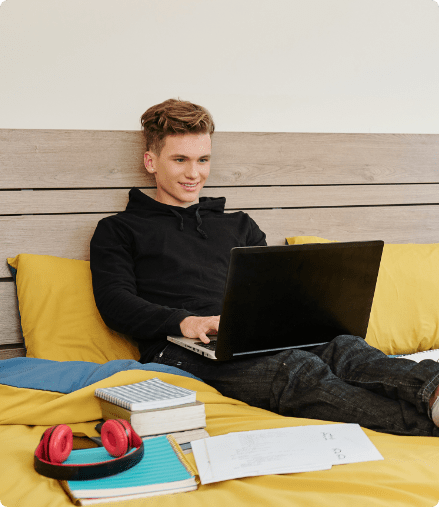 D. Best Drinks that can Keep You Hydrated in Ramadan:
Among many drinks that help in hydration, some are hereunder. However, keep a check of the sugar content in your diet. Also, you should limit fresh juices and avoid white sugar altogether if diabetic or want to lose weight. Lassi, haldi-doodh, fresh juice, milkshake, green tea, and lemonade keeps you hydrated.
E. Best Foods that can Keep You Hydrated in Ramadan:
Not only staying hydrated in Ramadan requires drinking enough water but also requiring fluid-rich fruits and vegetables. Mapping out what, when, and how to eat and drink helps in Ramadan. Some of the best foods that keep you hydrated in Ramadan are mentioned hereunder:
Raita
Chutney
Plain yoghurt
Fruit chaat
Cucumbers
Cauliflower
Tomatoes
Raddish
Lettuce
Spinach
All citrus fruits
All types of lemons
Strawberries
Your Ramadan Meal Plan:
Although I can not stress enough that moderation is the key to a healthier Ramadan, I would like to highlight some points and provide you with healthy meal options to plan your meals while fasting.
Eat smaller portions.
Include all food groups, such as fruits and vegetables, meat, lentils and pulses, chapati, rice, bread, and dairy foods.
Include more fibre in Iftar and Suhoor.
Try to include whole wheat flour, barley flour, whole corn flour, and bran bread.
Limit bakery items and fried foods.
Use baked, steamed, or grilled items instead of frying.
Limit caffeinated drinks.
Drink more fluids.
Use herbs and spices to supplement the reduced intake of salt.
Healthiest Sehri Options:
The following Sehri and Iftar options received positive feedback from my clients and will surely, help you too.
A kebab + an egg + chapati + one seasonal fruit + handful of dried nuts + yogurt.
Vegetable gravy + chapati + a boiled egg + lassi/ plain milk.
Meat/daal gravy + chapati + 7-8 almonds + watermelon juice (without sugar).
A boiled egg + a bowl of porridge made with stained milk, 7-8 almonds and 4-6 strawberries.
Healthiest Iftar Options:
Consume two dates, 1-2 glasses of liquid, and take a break for Maghrib prayer. Eat other food items afterwards. You may choose one of the following options:
Two baked or steamed food items + raita/ dhaniya-pudina chutney + a seasonal fruit.
Fruit chaat.
Chana chat with raw salad and raita + any seasonal fruit.
A fried item + any seasonal fruit.
A sandwich + dhaniya/pudina chutney + raw salad.
Post- Iftar Meal:
Rice/chapati + daal/meat/vegetable gravy + raw salad + yogurt.
How to satisfy your sweet tooth in Ramadan?
Choose milk-based desserts.
Choose plain cakes and plain biscuits.
Take care of your portion size if you choose creamy desserts or mithai.
How to get rid of Constipation while Fasting?
Many clients suffer from constipation during Ramadan, and it makes their fasting difficult. Among many guidelines to counter constipation that I tell them, some have been mentioned hereunder to get you through Ramadan.
Use isabgol powder in Iftar.
Add it in lassi, yoghurt, lukewarm milk, lemonade, warm water, juice, or milkshake. All of these must be sugar-free.
May add Fibo in lukewarm water.
Take seasonal fruit daily with your post-iftar meal.
Drink 8-12 glasses of water, as mentioned at the start of the blog.
Limit processed foods.
Use stained milk and low-fat milk products.
To sum up, satisfy your taste buds while cherishing healthy eating in Ramadan, as moderation is the key to a more beneficial Ramadan. Besides, these are general guidelines, but for specific conditions and customized diet plans, it is essential to contact your dietitian as each individual's nutritional needs vary.
" Eat of the good and wholesome things that We have provided for your sustenance but indulge in no excess therein. " [Quran; 20:81]
About Miss Afroze Gul
Afroze Gul is an experienced nutritionist from Pakistan. She effectively creates personalized diet plans, as well as conducts comprehensive nutrition counselling for Weight Loss, Obesity, Malnutrition, Diabetes, PCOS, Cardiac Diseases, Hypertension, Chronic Kidney Diseases, Pediatric Nutrition, Prenatal and Postnatal Nutrition, Dialysis, etc. Having done Masters in Food and Nutrition, she has a profound interest in writing about health and beauty, wellness, lifestyle, cooking, and breaking nutrition myths as she aims to empower society via blogging.
Let's connect with Miss Afroze Gul because she has the best diet plan you are looking for
Instagram | LinkedIn | Facebook

Miss Afroze Gul
Blogs by Miss Afroze Gul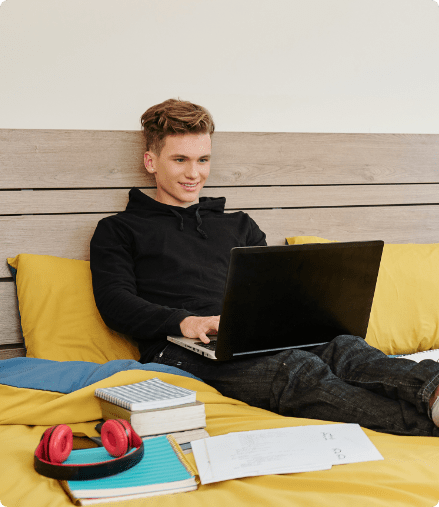 Available Online Courses
At CSSPrepForum, many famous writers, lecturers, and aspirants get their write-ups published daily, and we upload CSS solved papers, CSS Solved essays, Solved Past Papers of FPSC, PPSC, NTS, and all other competitive exams, and current affairs blogs daily. Let's connect us and get an instant update and notification through
Facebook | Twitter | Instagram