Written by Afroze Gul (Nutritionist)
From what I have gathered, Covid-19 has made us more stressed and time-constrained than ever. So, in this pandemic, learning skincare at home for glowing skin can fascinate everybody. Here are the skincare ingredients for busy, stressed-out individuals that they can use at home for healthy skin.
Skincare is one of our most essential concerns, regardless of gender, because skin- the body's largest organ- constantly changes and is more prone to bacteria, as well as fungi and other harmful elements. Whatever you apply to your skin and what you eat to have a healthy life really affect your skin type: dry, cracked, or oily. Do you know face masks are easy and quick to use, as they help you relax, unclog pores, and deep cleanse? Besides, diet and nutrition play a vital role in the health and ageing of your skin. This blog comprehensively discusses the steps how to effectively apply a face mask; examine the foods that help you achieve glowing skin at home.
Let's connect with Miss Afroze Gul because she has the best diet plan you are looking for
Instagram | LinkedIn | Facebook
Easy Steps to Apply a Face Mask:
Step 1: Before applying a face mask, tie your hair and cleanse your face with face wash, milk cleanser, or besan (gram flour or gram chickpea flour used in making pakoras). In the case of besan, take some powdered besan in the palm of your hand. Add some water to it to turn it into a semi-solid paste, and rub it on your face. Moreover, use a soaked sponge to remove face wash, milk cleanser, or besan from your face. The sponge will help you remove dirt, excess oil, or makeup more effectively from your skin.
Step 2: It will be more appropriate to cover your shoulders and chest with a towel, so the face mask may not ruin your clothes.
Step 3: Damp your face as damp skin absorbs the product more effectively. Gently apply the mask to your face using your fingers. Do this in front of a mirror. The face mask should cover your cheeks, forehead, temples, chin, and nose. Make sure to cover the entire face carefully, leaving your nostrils, lips, and eye area. If you look like a cartoon in the mirror, it means you have followed the correct steps.
Step 4: Leave it for 15-20 minutes or till the face mask dries out. Also, read the label description of the product to know the time you are required to leave the face mask on your skin. You may close your eyes and relax, or you may use your face mask to scare someone in the house. But don't leave it for too long, as this will dry off the necessary moisture on your skin.
Step 5: If it is a peel-off face mask, gently peel it off upon drying. After that, use a soaked sponge to clear off bits of the mask that are still on your face. Do not rub your skin roughly. Be gentle!
If it is a clay or mud mask, it will require a little more effort to take off the face mask once dry. Use a soaked sponge to take off the dried mud or clay mask. Then, wash the sponge with clean water. Repeat these two steps to remove the dried mud/clay mask altogether. In the end, splashes of water will finally get rid of the dried face mask. Remember to apply a face mask once or twice a week or as directed on the label.
Along with the type of face mask, this blog also examines the best foods that will help you nourish your skin from the comfort of your home, as both external and internal elements matter for healthy, glowing skin.
Face Mask and Foods for Dry Skin:
Dry skin requires hydration, so one should look for a face mask with moisturizing oils. Also, add the following to your diet to manage dry skin. These prevent your skin from getting dry or scaly by keeping it moist.
Drink Enough Water: It can not be stressed enough. All of us struggle to keep ourselves hydrated, but people with dry skin need to focus on it religiously. Make sure that you are drinking 8-10 glasses of water daily.
Essential Fatty Acids: Dry skin management requires monounsaturated and polyunsaturated fats, like nuts, pumpkin seeds, and fish.
Dark Chocolate: It should have almost 70% cocoa in it as it helps repair dry skin. However, keep in mind that you are still eating chocolate and choose according to your current health.
Beta Carotene: Fruits, such as orange and apricot, and vegetables, such as carrots, spinach, and sweet potatoes contain beta carotene.Beta carotenoids are converted to vitamin A by the body.
Vitamin D: Clinical studies have shown that vitamin D helps manage dry skin and keeps the skin moist. It helps to tackle skin conditions such as, eczema and psoriasis which trigger dry skin.
Collagen: It is a protein found in fish, chicken, egg whites, citrus fruits, garlic, carrots, pumpkin, tomatoes, beetroots, spinach, etc. So, include these food items in your diet for smoother skin.
Coconut: Do not only apply coconut-containing products but also eat coconut and drink its water to hydrate your dry skin.
Olive oil: You can season your salads and sandwiches with olive oil and can cook in it as well. Olive oil contains vitamin E, along with many other nutrients. It helps you to deal with dry, scaly skin.
Flax seeds oil: Use it to season your salads.
Face mask and foods for oily, blemished, or acne-prone skin:
Oily, blemished, or acne-prone skin needs reduction in oil and thus, choose a face mask with oil reducing properties. Moreover, you need to add some foods in your diet, whereas some need to be limited in this case.
Foods to be limited: Limit the use of junk, fried, and processed food to tackle oily, blemished, or acne-prone skin. Also, limit the use of dairy products. Do not eliminate them from your diet. Use low-fat dairy items, or make them at home using stained milk.
Foods to eat: Add complex carbohydrates- whole wheat, bran, barley, oatmeal, brown rice, vegetables, legumes, and beans- to your diet. Include strawberries, apples, pears, grapefruits, oranges, peaches, etc. Lemon, as well as coconut water, helps to manage oily or acne-prone skin. Moreover, the vitamin B complex regulates sebum (oil) production on your skin. So, include vitamin B in your diet in the form of meat, eggs, seafood, nuts, and sunflower seeds.
In a nutshell, all individuals, regardless of gender, want healthy skin. Therefore, including these foods in your diet and choosing the face mask according to your skin type helps you relax and cleanse your skin. Most of you have these foods at home, but you are not aware of their benefits. Thus, being well-informed is essential, so you may use and benefit from skincare ingredients at home.
Let's connect with Miss Afroze Gul because she has the best diet plan you are looking for
Instagram | LinkedIn | Facebook
About the Author
Afroze Gul is the youngest known nutritionist in Pakistan. She has been guiding thousands of patients on how to maintain their weight and what kind of diet they should use. She, under the supervision of Sir Syed Kazim Ali, aims to empower society with her writing via blogging. Having done graduation in Food and Nutrition, she has a profound interest in writing about health, nutrition, wellness, lifestyle, food, and cooking. She is also keenly trying to give words to her thoughts on national and international issues.
Name of the Student: Miss Afroze Gul
Qualifications: BS(Hons) Food and Nutrition
Total Articles/Blogs: 1
English Coach: Sir Syed Kazim Ali
Course Taken: Creative English Writing & Article Writing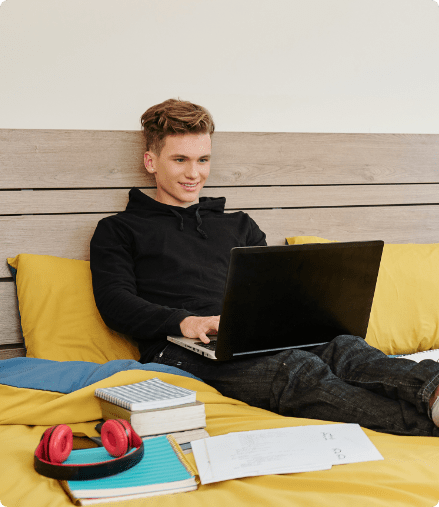 Available Online Courses
Blogs by Miss Afroze Gul
Ultimate Botanical Hair Oil
Price: $ 11 (almost Rs. 1,650 – PKR)/ 200ml bottle
Order Now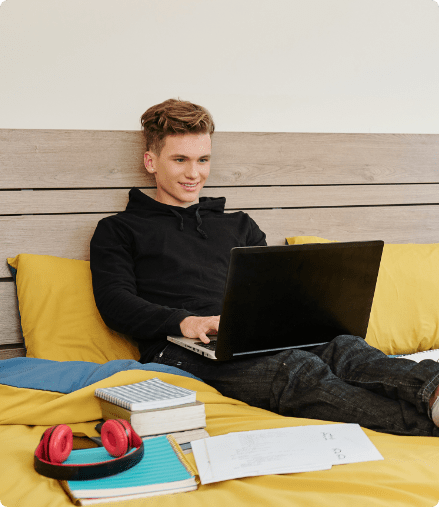 At CSSPrepForum, many famous writers, lecturers, and aspirants get their write-ups published daily, and we upload CSS solved papers, CSS Solved essays, Solved Past Papers of FPSC, PPSC, NTS, and all other competitive exams, and current affairs blogs daily. Let's connect us and get an instant update and notification through
Facebook | Twitter | Instagram