For a long time, Naswar has been associated with and consumed by Pakhtuns. However, it is consumed by many people –with no statistics– worldwide. Indiscriminate laughter, bold intervention, strong jokes, wild fights, sick language, and quick divorce are some basic features of Naswar eaters. Naswar is undoubtedly a cultural emblem for some, style for others, stability for some, and destruction for others.
کسی کی خاموشی کو اسکا تکبر نہ سمجھو۔ ہو سکتا ہے اس کے منہ میں نسوار ہو۔
The addiction associated with cigarettes, heroin, weed, and alcohol is common, but Naswar is something of the next level or even an alien level. Unlike other addictive substances, Naswar does not kill its host; rather, it affects the lives of those surrounding the host in both good and bad ways. For good, jokes made by Naswar eaters are funny and strong, their focus and bold intervention in given situations are fascinating, and their laughter is unique and charming. For worse, their mental fuse is adjusted to low thresholds and blow up abruptly. Therefore, petty things often escalate to fights, including in-house fights that result in divorce (in the case of a married person).

Interestingly, It has been consumed by many people all over the world, in contrast to the famous –yet false– misconception that only Pakhtuns –an ethnic group living in Southern Afghanistan and North-Western Pakistan– consume it. Naswar eaters, on the one hand, are very stable and entertaining. But, on the other hand, they are unpredictable and dangerous. This blog highlights exciting, funny, and awkward facts about Naswar and its eaters.
نسوار نہیں تو رفتار نہیں
To start with a famous Pashto saying (slang) "be nashe mazgha kho da khro v", which means "without being intoxicated, one's mind is that of a donkey." Naswar fills the void and offers an in-expensive/cheap thrill to all who aspire to join the Naswari club and enjoy the earthly-cum-alien level of addiction. A pack of Naswar costs ten rupees and comes in different varieties, i.e. Banosi, Cobra, Brown, Yellow, etc. Although eating Naswar is considered a male-ish thing, do you know females, especially in rural areas, equally consume it to have equality? Thus, gender equality can prevail by providing quality Naswar to males and females.
Although Naswar, by nature, is parallel to other addictive substances, it does not harm or kill its user interestingly and miraculously. Contrarily, it affects the lives of those connected –in whatever way– to the host. For good, Naswaris are pure fun, as their jokes are Martian and belly breakers, which keep their social circles intact and happy.
Similarly, they volunteer to take the initiative in demanding bold and confident decision-making, paving the way for the weak and indecisive hearts and souls. For example, they are the ones who first step into the battlefields, though they are also the first ones to get killed or run away from the battlefield, no shame in it (at least for them).
نسوار کی فائرنگ سے گریز کریں
For all the good and bad, it is for sure that Naswar is consumed by people from all walks of life, colour, caste, and creed worldwide. How this local-spherical-brownish-chewable addiction became a global phenomenon is a riddle yet to be solved. Naswar is neither a registered patent nor a copyrighted item of any company. However, it is wrongly –yet famously– associated with Pashtun people living (for thousands of years) in Southern Afghanistan and North-Western Pakistan. They grow it, make it, pack it, then sell, smuggle, and export it. It is an open-source product that is enriched, for decades or millennia, by many people in the world.
فضول دوست سے نسوار بہتر ہے
To sum up, Naswar is unparalleled addiction to parallel addictive substances. Its impact is two-fold: it is not harmful; two, it elevates and transcends. For this –and maybe other– reasons, it is consumed by many people around the globe. Naswaris are stable and entertaining in part, yet they are sometimes unpredictable and dangerous. This blog is intended to make you smile, not hurt the Naswari people's feelings. Being a Naswar addict, I love consuming it and also want to abstain from it. Whenever I consider refraining from this addiction, I need Naswar.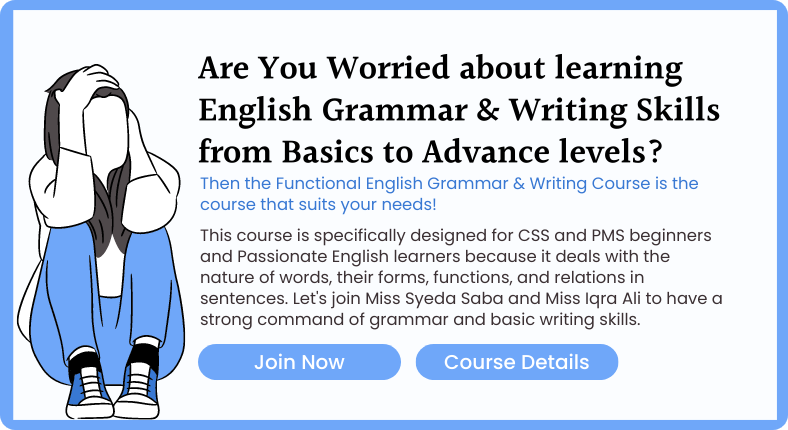 About Author:
M. Usman Gull is a passionate English blogger who always loves making people smile around him and worldwide. Being a Sir Kazim student in the creative English writing course, he is trying hard to take his writing skills to the next level. If his blog has spread a smile on your face, kindly share his words with your friends, family, and colleagues.
CSS 2022 Solved Pakistan Affairs Past Papers
The following are the CSS 2022 Pakistan Affairs solved past papers questions. These questions have been evaluated and checked by Pakistan's top Pakistan Affairs and Current Affairs coaches, who are either lecturers or officers and scored the highest marks in this paper. They include Miss Saba Baloch (CSS-2021), Miss Aimeen Mirza (CSS 2018), Miss Nirmal Hasni (DD NAB), Sir Rameez Ch. (Lecturer & Deputy Director), and Miss Zaineb Azam (the highest scorer – 76). Moreover, these questions have been attempted on the same pattern taught by Sir Syed Kazim Ali to his students who have been scoring the highest marks for years.
CSS 2021 Solved Pakistan Affairs Questions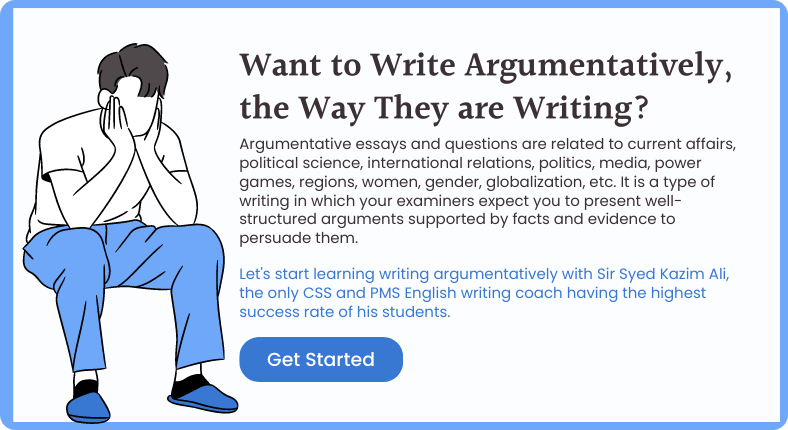 More Essays
Articles Might Interest You!