Q – Keeping in view the diverse Muslim reformist Movements of the subcontinent, delineate the sequential unity in the formulation of the ideology of Pakistan.


Keeping in view the diverse Muslim reformist Movements of the subcontinent, delineate the sequential unity in the formulation of the ideology of Pakistan.
Zaineb Azam has scored 78 marks in Pakistan Affairs paper in CSS 2018 (CE-18), and she has been guiding CSS aspirants since 2019 on how to attempt the paper to gain the maximum marks. Cssprpeforum has requested her to solve some of the previous questions to help CSS aspirants.
Outline:
Introduction:

Evolutionary process

Endless efforts of Muslim reformist

Islam, culture and Two Nation Theory

Ideology:

A set of beliefs, values, norms, symbols, goals

Coined by French Philosopher

The science of ideas

The ideology of Pakistan:

The Ideology of Pakistan and the ideology of Islam have the same meaning

A socio-political reality

Muslim a separate nation based on Islamic ideology

Sources of Ideology:

Islam

Culture

Two Nation Theory
The Muslim reformist, Sir Syed Ahmed Khan, and ideology:
The Muslim reformist, Allama Iqbal, and Ideology:
The Muslim reformist, Quaid e Azam, and Ideology:
Conclusion:
Introduction:
The ideology of Pakistan took shape through an evolutionary process with the efforts of the Muslim reformists. Historical experiences provide the base; with Sir Syed Ahmed Khan began the period of Muslim self-awakening; Allama Iqbal provided the philosophical explanation, and Quaid Azam translated it into a political reality. Ideology plays a vital role in making and breaking of political fortunes. Annals of political history show that Muslims of South Asia believe that Islam and Hinduism are not only two religions, but also two social orders that have been given birth to a distinct culture. Despite living together for a thousand years, they continued to develop different norms and values, culture, and tradition.
Ideology:
The term ideology was coined by a French philosopher Ade Tracy. In a border context, ideology is a set of beliefs, values, norms, symbols, goals, and practices which is incorporated into the generalized formulation of attitudes. According to Richard Corx Ideology means, "The science of ideas." The social or political movement that becomes a collective objective of any society or a nation is called ideology. It can be said that "an ideology is a mental orientation of the group.
The ideology of Pakistan:
It is a fact that Pakistan came into being for implementing the ideology as a socio-political reality. The ideology of Pakistan was the consciousness of the Muslims in the historical perspective of the South Asia sub-continent that they were a separate nation based on Islamic ideology. According to Syed Ali Abbas, the former professor of history, "Ideology of Pakistan and ideology of Islam have the same meaning. Actually, the ideology of Pakistan is the practical shape of the teaching of Islam."
Sources of Ideology:
Some of the main sources of Ideology are:
Islam
the struggle of freedom, the Islamic way of life was the primary force. Moreover, Islam commands the same position in the ideology of Pakistan as the blood has in a living organism. Islam is the main source of ideology. Furthermore, Islam as an ideology portrays guiding principles in all directions of all people of all ages. Islam is not merely a dogma, it provides the guidelines to the generations to succeed.
Culture
of the Sub-continent evolved a distinct culture and pattern of life. Mainly it is based on Islamic civilization. Every nation has its political history, structure, value systems and culture that is why culture is the second main source in the ideology of Pakistan.
Two Nation Theory
entire freedom movement revolves around the Two-Nation Theory. It becomes the basic demand for Pakistan. Two Nation Theory becomes a key role in the whole movement. Muslims culture patterns value systems and national goals all stand distinct from other nations.
The Muslim reformist, Sir Syed Ahmed Khan, and ideology:
Muslim reformist movement begins with the Muslim modernist and reformer Sir Syed Ahmed Khan. Many people describe him as the architect of the two-nation theory. He was the first Muslim political leader who used the word 'Nation'. Moreover, the Urdu Hindi conflict provided the basic idea to start the struggle for a separate Nation.
The Muslim reformist, Allama Iqbal, and Ideology:
Allama Iqbal was the first person who for the first time gave the concept of a separate state for the Muslims keeping in view the Two-Nation Theory. According to Iqbal, "It is not the unity of language or the identity of economic interests that constitute the basic principles of our nationality, it is all because that we believe in a certain view of the universe, that we are a member of society, founded by the Prophet (PBUH). Islam abhors all material limitations." Iqbal believes that religion and politics are not two distinct domains and if religion is excluded from politics, the result is tyranny.
The Muslim reformist, Quaid e Azam and Ideology:
"Pakistan came into being the very day when the first Hindu became o Muslim," said by Quaid-e-Azam. According to him, "Pakistan is the only state that came into being on the bases of strong ideology. Since its establishment, it has been demanded to accomplish its basic aim." Furthermore, In his speech, he said, "Pakistan does not mean freedom and independence, but, the Muslim ideology, which has to be preserved, which has come to us as a precious gift and treasure and which, we hope, others will share with us."
Conclusion:
"We do not demand Pakistan simply to have a piece of land but we want a laboratory where we could experiment on Islamic principles." To conclude, it can be said that the ideology of Pakistan is the endless efforts of the Muslim reformists in the sub-continent. The unity of Indian Muslims formulates the ideology of Pakistan. Islam provides the base, Two Nation Theory enhanced the feelings of nationalism. The journey begins with Sir Syed Ahmed khan's educational efforts, Allama Iqbal's philosophical view and practical efforts of Quaid-e-Azam. Thus, it is a fact that the ideology of Pakistan is the name of the moulding of individual and collective lives according to Islam and also saving from conflicting ideologies.
Some Questions to Mam Zaineb Azam, who scored the highest marks in Pakistan Affairs in CSS 2018 Exam.
Q. What was the pattern you followed to gain the highest marks in Pakistan Affairs and Political Science?
When I became fed-up of academy coaching, I consulted my senior, who scored 26th position in CE-17, regarding preparation. She asked to go for an experienced teacher rather than an academy or CSP. That was the real turning point of preparation. I went to the university – BZU – where I requested some professors to help me understand and attempt questions. The professors were very helping; I still appreciate their contribution. In just 5 to 10 days, they told me the pattern, and for writing practice, they asked me to join an English coach. My English coach taught me who and what to write and professors taught me what to read. In consequence, I scored the maximum marks.
Q. Have you prepared the complete syllabus given by FPSC, and which books or notes you went for?
To be honest, I didn't. Although I bought books and notes recommended by the academy, I found them scrap. They were simply copy-paste data that was taken from Wikipedia and other websites. They didn't have any flow, coherence, or relevancy that could help me understand topics thoroughly. I just prepared the last seven years past papers and, religiously, stuck to research papers available freely at the internet.
Q. What was the source of your study?
As I have already told that I didn't give books and notes a serious consideration, I went through the entire syllabus of Pakistan Study (B.A) within a month. Moreover, no matter what the topic was, I wrote it on Google, and it displayed many research papers. After giving a serious read to the research papers, there was nothing left that I couldn't know about the topic. In this way, I prepared the subject in just 19 to 23 days. I already had learnt the art of writing from my English coach and had written a lot of write-ups, so it was not the issue to comment on the given questions.
Q. What areas did you focus more?
Every subject requires a thorough filtration of the syllabus.
Unlike other aspirants, I divided Pakistan Affairs into three parts: pre-history, post-history, and current. You need to give equal weightage to all three and identify the examiner's interest by looking into papers of the last seven years. For pre-and post-history, I consulted the Pakistan Study of B. A level and for current, I preferred express tribune to dawn newspaper as per my senior suggestion, and it worked.
Moreover, what an aspirant fails to schedule, in his/her preparation, is giving due time to MCQ portion. Even if MCQs are focused, ironically you wouldn't find them all at one place. I came across a website through Nawa e Waqt that is purely designed for MCQ preparation as of now. Surprisingly, MCQs for all the past papers are altogether put up, so one doesn't have to digress. That is when I started giving time to MCQs preparation as well, and luckily 18 questions were ditto same from what I prepared at Howfiv, which added straight 18 marks in my result, making me score high.
Q. How much helpful did you find academy coaching for preparation?
Joining an academy to prepare for the CSS compulsory papers is futile and useless for aspirants who know how to present their opinions on the given topic. I, personally, had a horrible experience with academy coaching. Within two weeks, it was crystal clear to me that I had wasted my money. The qualifiers there had knowledge, but they didn't tell students how to attempt the question in the exam. So, for all those students who trust themselves should keep themselves away from academies because they don't only grab your hard-earned money but also your precious time and energy.
Q. Do notes, magazines, and websites help aspirants for their exam preparation?
Personally speaking, I don't believe in ready-made things. The market is full of books and notes, and every Tom, Dick, and Harry has developed websites and apps. All of these things have made CSS preparation a monster for serious aspirants. To find the best out of them has become a bone of contention for aspirants. Nothing can help you score well unless you read and practice writing. I always ask my fellows to avoid these pieces of stuff.
Q. Which papers did you fail and why you didn't appear again in the CSS exam?
Unluckily, I couldn't qualify the CSS exam because of USA history and Public Add. Both papers were new to me and I was short of time. I didn't give them more than 5 to 7 days. As a result, they gave me 23 and 17, respectively. Being a scale-16 officer and a mother of two kids, I didn't find time to think of CSS again. Although I still have a chance, I don't find time to prepare myself again because CSS preparation requires 6 to 8 months of religious study.
Q. How much time does it require for preparation?
Every individual's cognition varies. Some can complete the subject in days, whereas some take it to months, still leaving it incomplete. During my course of study and experience, I would suggest you all to look into syllabus, past papers, and give it a start. If you do this, this subject takes hardly 15-20 days covering its every aspect. However, if you are to follow footprints of every struggling CSS aspirant, and CSPs as your mentors via Facebook, youtube, Instagram, etc., it will require you to take six months or even more. So, do your homework yourself, plan smartly, study wisely!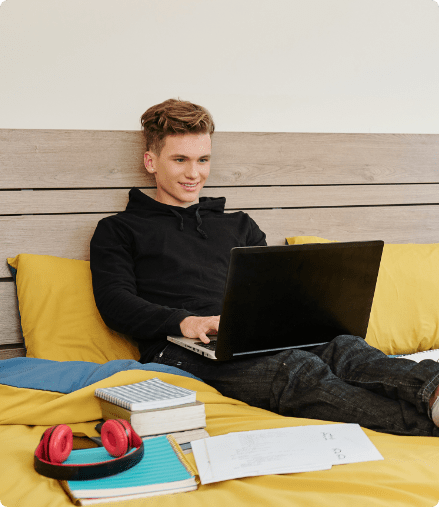 Q. How much is the ample length required for attempting questions in this subject?
This has been the most asked question from me. I have always been advising everyone to work on quality than quantity. Moreover, when you buy books of every so-called qualified publisher, bear in mind, there are a lot of errors and questions are not even answered right. Having a background in this subject already, but still, into CSS game, I bought the CSS books too for Pak. Affairs, but I came across many of the answers wrong. I had a refresher course again from my University professor, which made my stances concrete. Keep the answers to the point, with quality over quantity. Writing 4-5 paragraphs on the subject matter of the question, with sound introduction and conclusion can fetch you more marks. Examiner doesn't have ample time to read your all-inclusive elaborative paper with every answer covering 6-7 sheets. So now you know, keep your answers to the point, all-inclusive yet brief, with catchy introduction and conclusion.
For any queries, or help regarding Pakistan Affairs, you can contact Mam Zaineb Via email: zainebazam@hotmail.com
Available Online Courses
Blogs by Sir Syed Kazim Ali
Blogs by Sir Ch. Rameez
Blogs by Miss Nirmal
Blogs by Miss Bakhtawar
Blogs by Miss Syeda Saba
Blogs by Sir Hamza Asif
CSS Past Paper MCQs (2000 to 2021)
Advanced Practice for CSS Aspirants
Articles and news that you might love to read!