Written by Khuleed Bin Mahboon
The best opinion on the topic "Population Explosion in Pakistan" by Khuleed Bin Mahboon – student of Sir Syed Kazim Ali.
Overpopulation is an imminent threat to the social, political, environmental and economic stability of Pakistan. The country has witnessed rampant population growth in the past few decades, with its population escalating from 45 million in 1960 to 215 million in 2021. Various factors are responsible for such soaring population growth, including illiteracy, declining mortality, lack of women empowerment, low contraceptive prevalence rate, ineffective policies and religious constraints. Moreover, the nation's burgeoning population has placed immense pressure on its natural resources, thereby causing environmental degradation. Additionally, it has exacerbated existing socioeconomic issues in society, such as inadequate access to healthcare services, lack of access to quality education, unemployment, poverty, and child labour. All in all, it has resulted in poor human development in the country, as evident from Pakistan's low ranking (154 among 189 countries) in the 2020 Human Development Index (HDI). Nevertheless, Pakistan's government can address exponential population growth by eliminating the leading cause, namely illiteracy. The government can promote literacy by providing people with unrestricted access to education and launching awareness campaigns to sensitize the public about the severity. Additionally, the government can devise and implement pragmatic policies influenced by population control models of other countries, namely Bangladesh and Iran, that have successfully curtailed the challenge of overpopulation.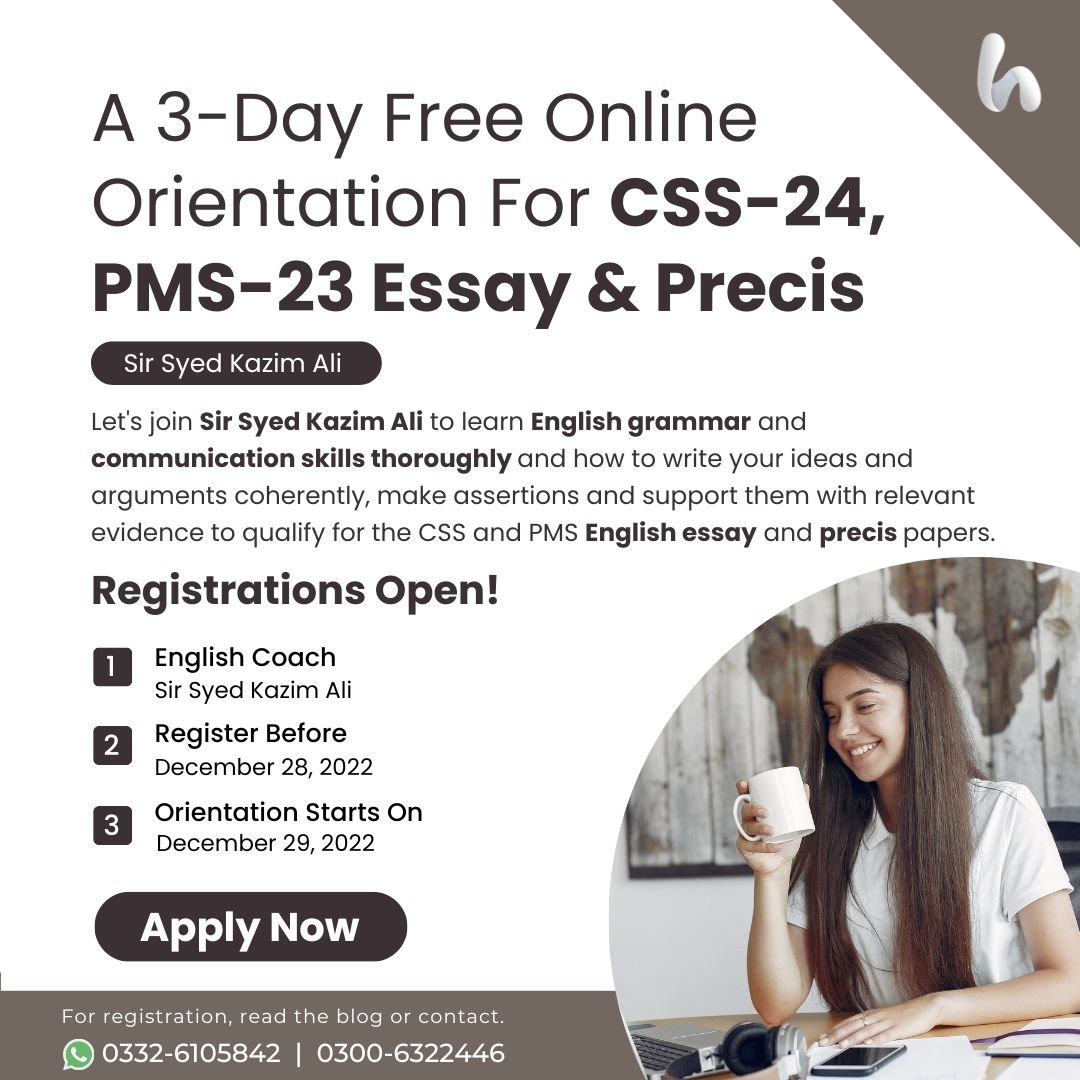 Like other competitive students, If you have a story to tell, guidance to help, knowledge to educate, or a perspective that can help CSS aspirants daily, welcome to CSSPrepForum. It is free to get your opinions, viewpoints, judgements, and thinking published, whether it is a blog, article, essay, application, letter, precis, comprehension, MCQs, or anything that helps the competitive youth of Pakistan. CSSPrepForum is a place that let you connect with thousands of competitive readers, and helps your voice heard across the community. Let's start writing and get your voice heard by those who are looking for you. Email Your Write-ups at csspreps@gmail.com
Are you looking to learn English communication skills to qualify for the CSS and PMS English essay & Precis papers? Let's join Sir Syed Kazim Ali and learn how to give your ideas and thoughts words, fluently and confidently.

CSS & PMS 2024 Extensive English Course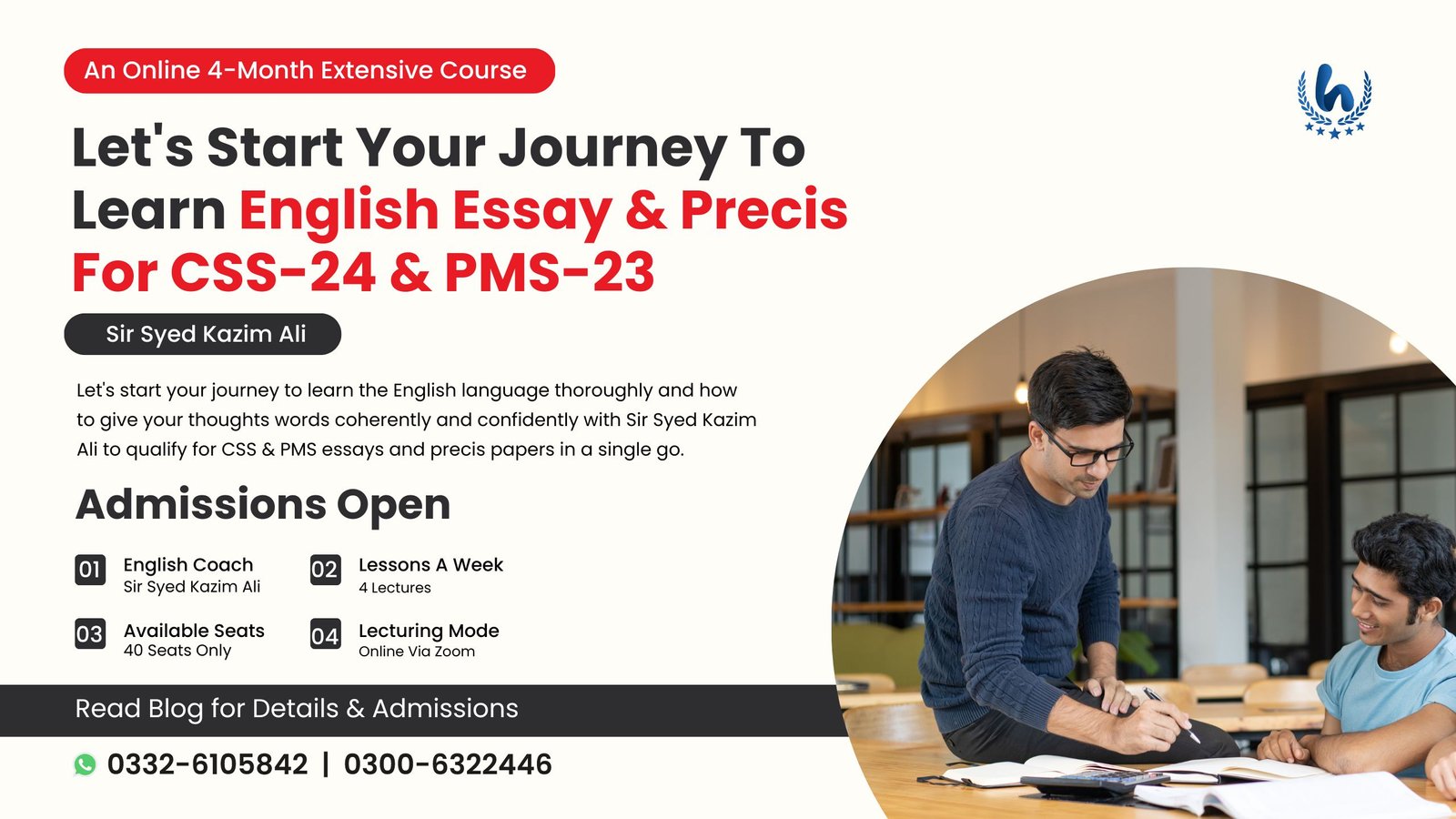 Available Online Courses