Written by Muhammad Usman
The best opinion on the topic "Climate Change and its Impacts on Pakistan" by Muhammad Usman – student of Sir Syed Kazim Ali.
Climate change, an increase in the earth's temperature, has created havoc globally. Nothing hurts the human and their environment the way it does. It has resulted in temperature rise, heat strokes, floods, and economic loss worldwide, and Pakistan is no exception. To begin with, Pakistan is ranked 16th on the Climate Change Vulnerability Index. Because of it, Pakistan has witnessed an increase of 0.5 °C in the temperature of the coastal areas. As a result, the country recorded 53.5 °C in 2010 in Mohenjo Daro, the highest temperature in Asia and the 4th highest temperature ever recorded globally. Heatstroke has started hitting the thickly populated cities of Pakistan, such as Karachi and Lahore, in June and July. For instance, 64 people were killed by heatstroke in 2018 in Karachi alone. In addition to this, climate change causes hydrological imbalance and melting of glaciers, which results in floods. As a result, Pakistan has seen floods almost every year. The most devastating was the floods of 2010, which displaced 20 million people and destroyed 1.89 million homes. Last but not least, the continuous spell of floods and droughts causes economic losses. The effect of climate change has cost the country 14 billion dollars in 2010, which was 5% of then GDP. The already severe drop in the crops was worsened by pre_monsoon rainfall and hailing in March and April. Although climate change is a great challenge for the world, it could be tackled by reducing fossil fuels, avoiding deforestation, and planting more trees.
About the writer:
Muhammad Usman is one of Sir Syed Kazim Ali's students. He is enrolled in CSS, PMS English Essay & Precis Course and learning creative writing. He is from Mardan and has studied MA Political Science. He loves writing on international affairs, political and social issues. Moreover, Muhammad Usman has qualified KPK PMS 2 times and also serving KPK government as an officer.
Name of the Student: Muhammad Usman
Qualifications: Masters in Political Science
Total Articles/Blogs: 1
Location: Mardan
English Coach: Sir Syed Kazim Ali
Course Taken: CSS, PMS English Essay & Precis Course
Like other competitive students, If you have a story to tell, guidance to help, knowledge to educate, or a perspective that can help CSS aspirants daily, welcome to CSSPrepForum. It is free to get your opinions, viewpoints, judgements, and thinking published, whether it is a blog, article, essay, application, letter, precis, comprehension, MCQs, or anything that helps the competitive youth of Pakistan. CSSPrepForum is a place that let you connect with thousands of competitive readers, and helps your voice heard across the community. Let's start writing and get your voice heard by those who are looking for you. Email Your Write-ups at csspreps@gmail.com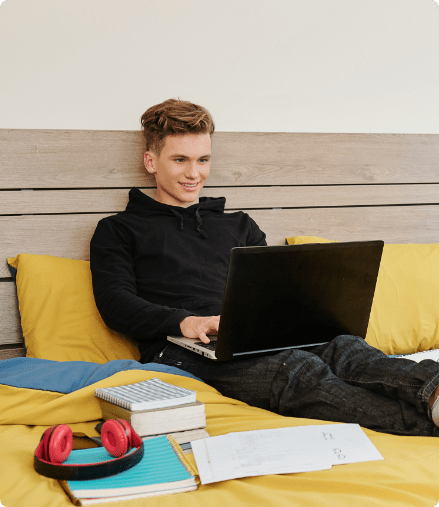 Available Online Courses