PMS 2020 Solved Pakistan Affairs Past Papers | Access the Growing Impact of Information Technology on Pakistan's Socioeconomic and Educational Complexion.
The following question of PMS Pakistan Affairs 2020 is solved by Sidra Nawaz under the supervision of Miss Nirmal Hasni. She learnt how to attempt 20 marks question and essay writing from Sir Syed Kazim Ali, Pakistan's best CSS and PMS English essay and precis teacher with the highest success rate of his students. This solved past paper question is attempted on the pattern taught by Sir to his students, scoring the highest marks in compulsory and optional subjects for years, and uploaded to help aspirants understand how to crack a topic or question, how to write relevantly, what coherence is, and how to include and connect ideas, opinions, and suggestions to score the maximum.

Outline
1- Introduction
2- The boom of IT in Pakistan
3- How does IT impact Pakistan's socioeconomic perspective?
✓ Reducing digital divide
✓ IT exports contributing to remittance inflow
✓ Enhancing Entrepreneurship Culture
✓ Digital Revolution
4- What are the growing impacts of IT on Pakistan's educational outlook?
✓ Enabling Online learning
✓ Upgradation of the Syllabi
✓ Empowering the non-formal education sector
✓ Promotion of Research and Development culture
5- Critical Analysis
6- Conclusion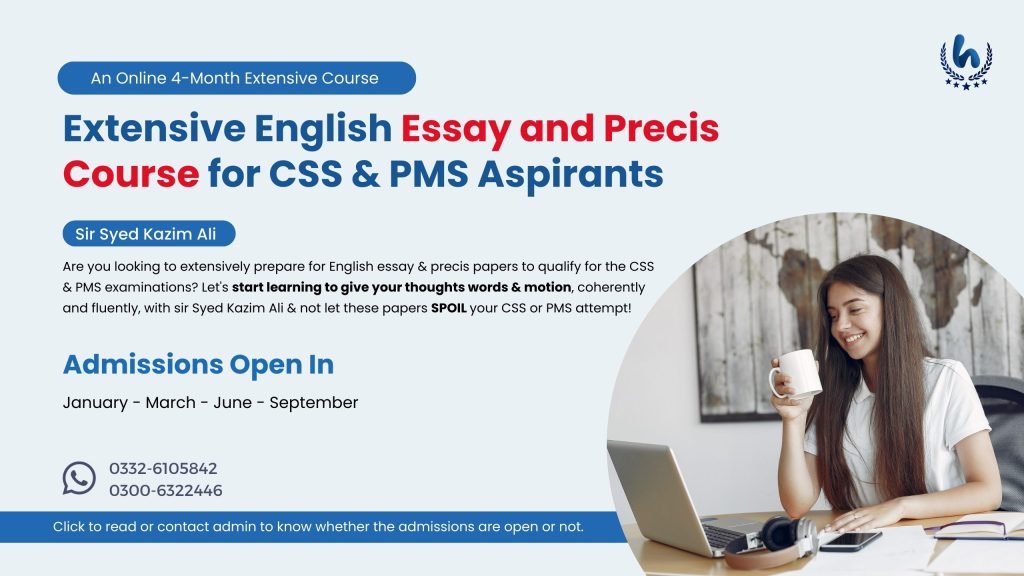 Answer to the Question
Introduction
Since the advent of modern computers, Information Technology (commonly known as IT) has taken the world by storm. Technological advancements have evolved to the extent that IT has become vital for the smooth running of our day-to-day functions. Similarly, IT has emerged as a leading factor in enhancing the socioeconomic outlook and improving the educational perspective in Pakistan. Considered a lifeline for socioeconomic growth, IT connects people, facilitates businesses, enables digitization of public services, and contributes to building global ties, fostering gender empowerment, and reducing the digital divide. Moreover, the IT exports of 2.6 bn USD add to about 1% of the country's GDP.
Correspondingly, IT has profound effects on the education sector by enabling e-learning and the formation of digital libraries, promoting research and development, cultivating the seeds of innovation and students' enrollment in international programs to build global competitiveness. This answer reveals how IT has positively influenced Pakistan within the context of socioeconomic and educational perceptions.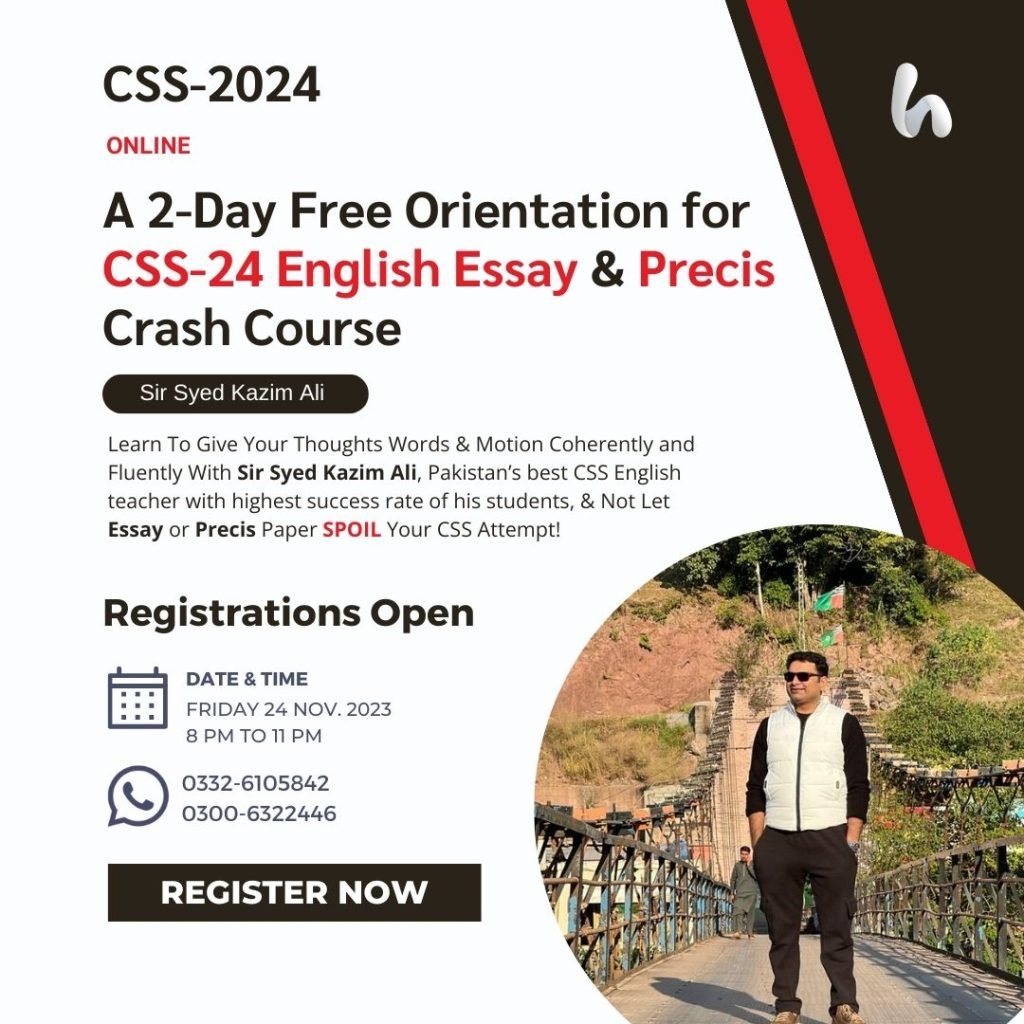 The boom of IT in Pakistan
The fourth industrial revolution marked the trends of digitization, automation, Artificial Intelligence (AI) and other disruptive technologies across the globe. Likewise, for Pakistan, the wave of IT is on the rise, characterized by widespread interconnectivity and real-time data sharing. The ever-increasing spread of IT in the country can be gauged by the fact that currently, there are 191 million cellular subscribers out of a population of 241 million, according to the Pakistan Telecommunication Authority (PTA). Moreover, government support gave further impetus to the IT sector, establishing more than 15 technology parks, multiple incubation centres, and accelerators, resulting in the creation of jobs in the IT sector, backed by the production of almost 20,000 IT graduates annually. Hence, IT is a growing industry with a promising future and a broad scope, shadowing almost all aspects of the public and private sectors.
How does IT impact Pakistan's socioeconomic perspective?
1- Reducing digital divide
Recently, technological innovation has introduced critical disruptions in the socioeconomic realm of Pakistan. Owing to the commercial availability of the modern smartphone since 2007, Pakistan has witnessed a rampant increase in digital literacy among its masses. Nowadays, a vast majority of the public has access to modern digital media and uses it for socialization, business, banking, entertainment or educational purposes. The ability to operate digital devices is bridging the digital gap, thus enhancing societal upbringing and reaping fiscal benefits.
2- IT exports contribute to remittance inflow.
Moving on, the thriving IT industry in Pakistan has proved to be a key enabler for its economic growth. Based on the findings of the Ministry of Information Technology & Telecommunication (MOITT), Pakistan has more than 10,000 software houses and call centres, and the number grows every year. Most of them provide services across the globe, making the IT sector the largest exporter in the services sector. As mentioned in the Global Gig Economy Index 2019, Pakistan stands as the 4th most popular country for freelancing worldwide, consequently contributing to a remittance inflow of 2.6 bn USD and around 1 per cent of the country's GDP in the previous fiscal year.
3- Enhancing Entrepreneurship Culture
Similarly, the boom in the IT sector has set another trend of startup culture, leading to innovations and job creation within society. The government has facilitated the setting up of multiple business incubators and accelerators across the country to provide entrepreneurs with advisory, financial, and administrative support. According to MOITT, 2826 IT companies registered with SECP in the year 2020, and the trend is anticipated to flourish further as efforts are underway to expand Pakistan's technology ecosystem. Most of these startups belong to the E-commerce, Fintech, and Logistics sectors, contributing to economic diversification.
4- Digital Revolution
Furthermore, the adoption of IT solutions and the rise in digital literacy has instigated a digital transformation in the socioeconomic realm, benefiting both individuals and businesses. Currently, social media platforms like WhatsApp are considered cheap and convenient ways for regular communication, whereas online banking and mobile wallet services, like Easypaisa, have facilitated many businesses by providing alternate payment methods. Additionally, the government has launched a "Digital Initiative" initiative. Numerous e-governance programs are also on their way and are expected to cultivate favourable impacts on the delivery of public services. All these factors have added up to bring a digital revolution in the society.
What are the growing impacts of IT on Pakistan's educational outlook?
1- Enabling Online learning
Along the same lines, IT has also played a significant role in strengthening the education sector in Pakistan. The creation of software like Learning Management Systems, virtual classrooms, and e-libraries provide multiple remote learning opportunities which are convenient and cost-effective. By enabling real-time interaction, IT has encouraged distance education and online degree programs, thus saving travel time and overcoming geographical obstacles. The online learning tools assist the students in learning at their own pace, and the automated system facilitates computerized checking and grading, providing relief to the teachers as well.
2- Upgradation of the Syllabi
Moreover, by realizing the fact that IT is vital for growth in the contemporary market, the syllabi in educational institutions have undergone a massive upgrade, and IT-related fields are included in the syllabi in order to inculcate modern skills in students. Likewise, Computer literacy is imparted during the primary years of learning. Besides that, many universities are offering PhD programs in AI, depicting the highest level of academic expertise in the modern field. Subsequently, Pakistan is competing with the global demand for IT experts, with more than 300,000 English-speaking professionals with expertise in current and emerging IT technology.
3- Empowering the non-formal education sector
Undoubtedly, the dawn of IT has evolved the world into a global village, providing one-click access to a plethora of educational resources over the internet. In the same way, it has empowered the non-formal education sector in Pakistan, providing wide-ranging vocational and technical training in computer networking, database management, etc., thus enabling people to learn new skills at any stage of their lives. The skills developed in these institutions enhance the competence of youth and establish a globally competitive labour force.
4- Promotion of Research and Development culture
Lastly, the surge in the use of IT in the last decade has aided researchers in bringing about innovation and developing new solutions in order to address modern socioeconomic needs. The use of IT has facilitated Research and Development (R & D) by providing access to information and the latest advancements from around the world, computer-aided data analysis, and stimulation of complex models to conduct various tests on the prototype and optimize it prior to launching into the market. The Higher Education Commission of Pakistan (HEC) has also developed various R&D labs to encourage qualitative research and establish an advanced research ecosystem backed by IT.
Critical Analysis
Although IT has made numerous positive impacts on the socio-economic and educational domain in Pakistan, it bears a few undesirable results as well. For example, a noticeable fragment of the population, especially from rural areas, lags in digital literacy because of limited or no access to gadgets. Moreover, the threat of cyber-attacks and hacking also makes it risky. Additionally, over-dependency on IT-based solutions and industrial automation is also perceived as a socioeconomic threat to the existence of the job market. Similarly, a lack of checks and balances and the uncontrolled spread of misinformation may cause unrest in society and weaken economic progress.
Conclusion
In a nutshell, IT plays a crucial role in the digital era of globalization since it has opened doors to various opportunities for every class. As a bourgeoning sector of Pakistan, IT has led to numerous benefits in the socio-economic and educational domains. If Pakistan continues to invest in the promotion of this sector, it will reap further promising results, depicting Pakistan as an educated nation with an advanced economy.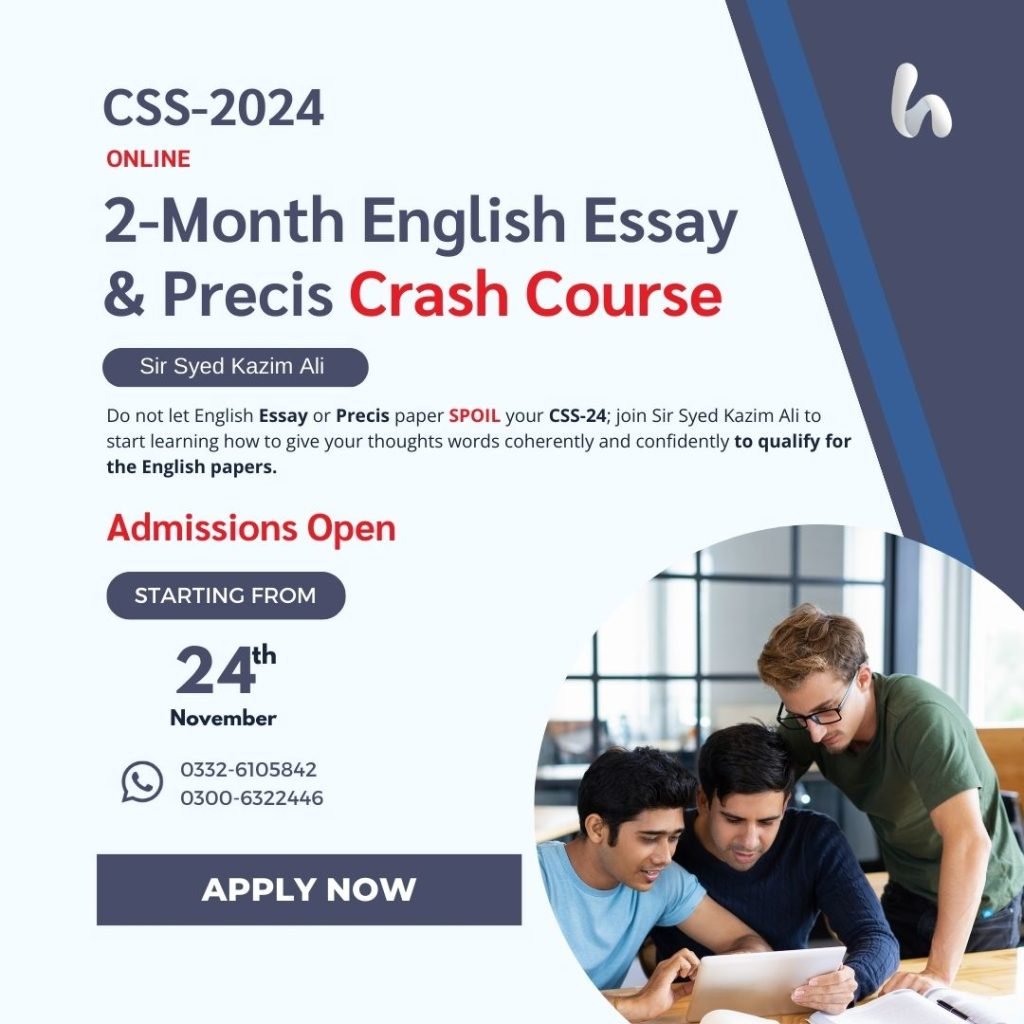 CSS Solved Past Papers' Essays
Looking for the last ten years of CSS and PMS Solved Essays and want to know how Sir Kazim's students write and score the highest marks in the essays' papers? Then, click on the CSS Solved Essays to start reading them.

CSS Solved Essays
CSS Solved General Science & Ability Past Papers
Want to read the last ten years' General Science & Ability Solved Past Papers to learn how to attempt them and to score high? Let's click on the link below to read them all freely. All past papers have been solved by Miss Iqra Ali & Dr Nishat Baloch, Pakistan's top CSS GSA coach having the highest score of their students. General Science & Ability Solved Past Papers
Articles Might Interest You!
The following are some of the most important articles for CSS and PMS aspirants. Click on any to start reading.