Written by Usman Gul
CSS Solved Past Papers | Howfiv CSS Solved Papers | CSS Solved Compulsory and Optional Papers | CSS Solved Papers from 2000 to 2021 | CSS Solved Papers Free Download
Contrary to the misconception that the fate of a CSS aspirant greatly depends on knowledge alone, qualifying CSS and PMS exams and stepping into the government as a bureaucrat depend considerably on English communication skills. Among dozens of thousands of CSS, PMS aspirants, a very few, especially those preparing for their second and third attempt, understand the fact and usually make through. Do you know why they always make it through? First, they never rely on and buy CSS PMS solved past papers, primarily written by CSS qualifiers rather than experienced and qualified teachers. Second, they stop seeking CSS qualifiers coaching. Third, they learn communication skills because they know they are not going to be awarded passing marks if they remain unable to transfer their viewpoints to the examiner coherently, relevantly, and grammatically correct. They work very hard in learning and practising English communication and articulation, the only demand of FPSC.
On the other hand, the picture is dim and gloomy; beginners get themselves easily trapped by academies, CSS qualifiers, and publishers. They never bother to give their communication skills a serious thought unless they fail and waste their precious one or two years. So, to qualify for the CSS PMS exams with flying colour, an aspirant needs to develop better communication skills based on comprehensive and research-based knowledge. 
One of the essential things a CSS PMS aspirant has to keep in mind is that the examiner would have checked scores of essay papers on a single day. If he finds anything irritable, he does not award you passing marks. Many aspirants do not even know how to break the given topic down; consequently, they score between 0 to 10 in essay papers. While few aspirants successfully break down the topic, they commit many grammatical and structural blunders; thus, they never score more than 25 in their essay papers. Apart from these two types, there comes another category of CSS, PMS aspirants. Despite having GRE, GMAT, and high-frequency vocabulary memorized, reading the Dawn Newspaper daily, and cramming five years solved CSS Past Papers – published by every Tom, Dick, and Harry – these category aspirants remain unable to score qualifying marks between 26 to 39. So, the same repeated material, high-frequency vocabulary, complicated sentence structures, grammar errors, and, above all, bad articulation irritate the examiner.
Howfiv, under the guidance of Sir Syed Kazim Ali, has started uploading questions, appearing in CSS and PMS past papers from 2000 to 2021. All the answers are solved on the given pattern, which Sir Syed Kazim Ali teaches to his students, who consistently score the maximum because of their attempting the questions. The solution of the questions is viewed and evaluated enough by Sir Syed Kazim Ali and his students: CSS officers, PMS Officers, Lecturers, and experienced professors. 
Howfiv has started getting solved all CSS Past Papers by Sir Syed Kazim Ali's students who have qualified for the CSS exam or have years of expertise in the relevant subjects. Since the topic's breakdown and its solution have always been the key to scoring maximum marks, this initiative is helping thousands of CSS aspirants know how to break the topic down and attempt the questions explicitly. All the answers are solved on the given pattern, which Sir Syed Kazim Ali teaches to his students, who consistently score the maximum because of their attempting the questions. Sir Kazim has been the country's best English language teacher, and he is the only teacher available in Pakistan with the highest success rate of his students. The quality that he teaches to his students can clearly be seen in the solved questions. None of Sir Kazim students, who follow the same structure, scores less than 65 in any optional and compulsory papers. The following solved questions help you understand the following appropriately:
How to break down the given topic
How to outline a 20 marks question 
How to write relevantly 
How to write coherently 
How to write fluently without distorting relevance and disturbing coherence
CSS Solved Past Papers Questions
Let's read more about Sir Syed Kazim Ali.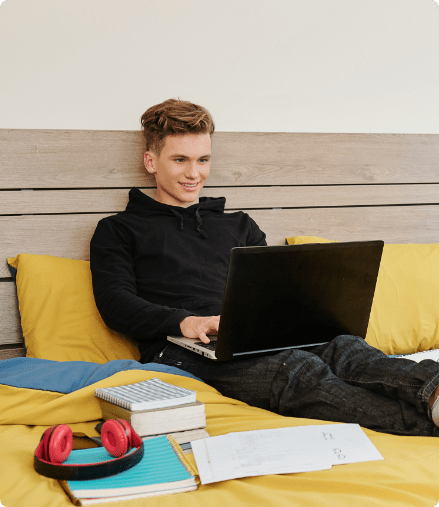 Available Online Courses