Mabali Island, a dream palace to visit and live in. In this detailed blog, I hope my review will help you know the importance of the island and what area to visit and where to spend quality time.
In search of an affordable day out or weekend getaway for singles, couples or families with children? If so, I have got a perfect place for you to check out! I recently visited Mabali Island, and without any doubt, I can say this is your go-to destination if you want to relax and have some fun as well.
Mabali Island is located in old Khanpur E Road, Khanpur Haripur KPK. It is a 37.4km or 1-hour drive from Islamabad and is known for its aesthetic ambience, water activities, and good photography spot. The island is not only for singles, but it totally is a family place and for people from all walks of life looking for a relaxed yet adventurous getaway.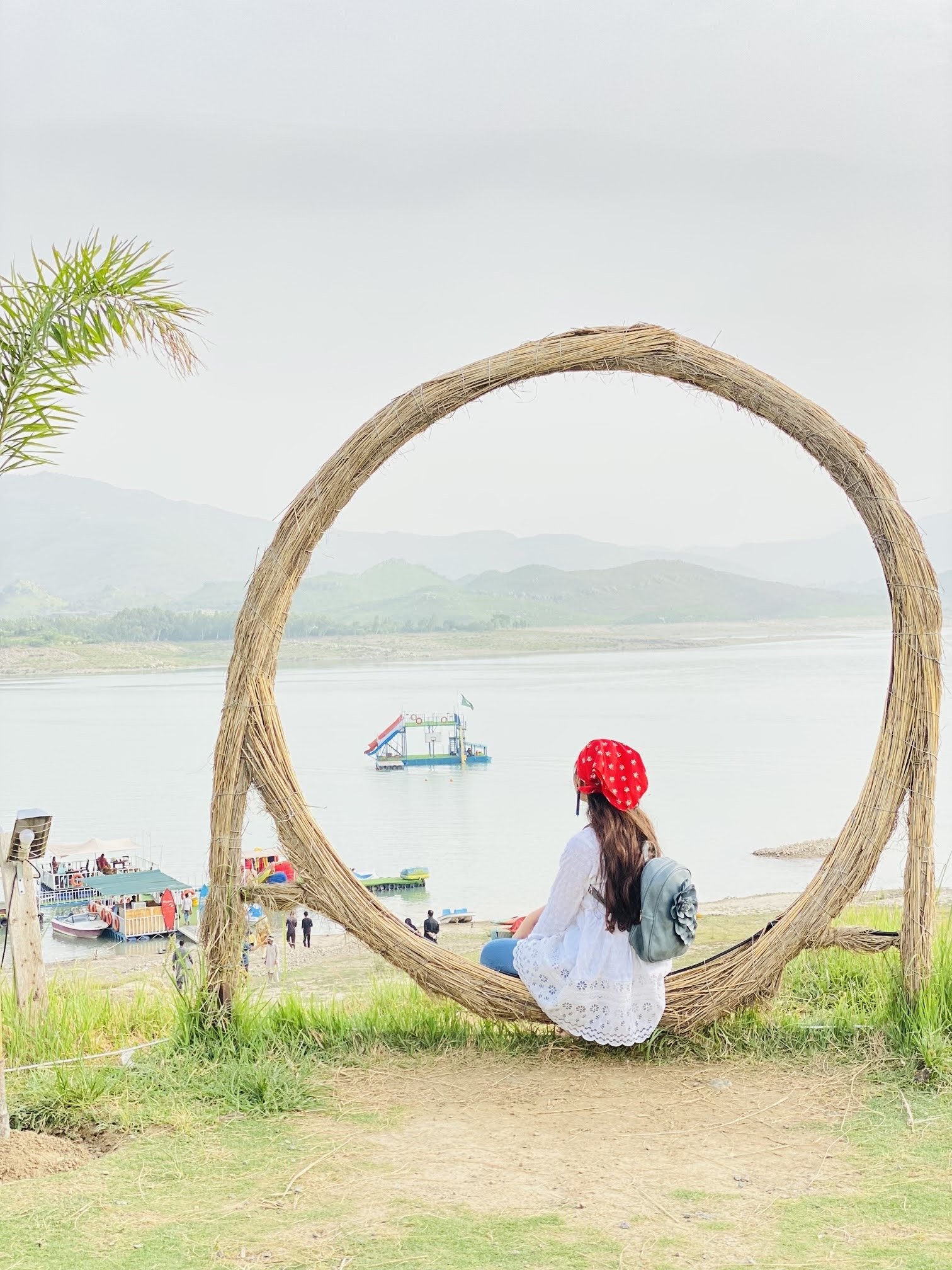 Things to Do in Mabali Island
There are so many fun activities you can do on Mabali Island. Here are some recommendations for all the things you can do while your stay at Mabali:
Jet Ski:
You must have seen people jet skiing on social media and television and must have thought of trying it once in your life. Mabali allows you to fulfil that dream of yours. This is one of the most thrilling activities for adventure lovers. At Mabali, it costs only 500 PKR., which is quite reasonable compared to foreign countries where it is pretty expensive. They also provide you with safety measures and will not let you ride until you wear a life jacket. You will have someone to accompany you or ride it all by yourself. If somebody falls, lifeguards will protect you on the spot.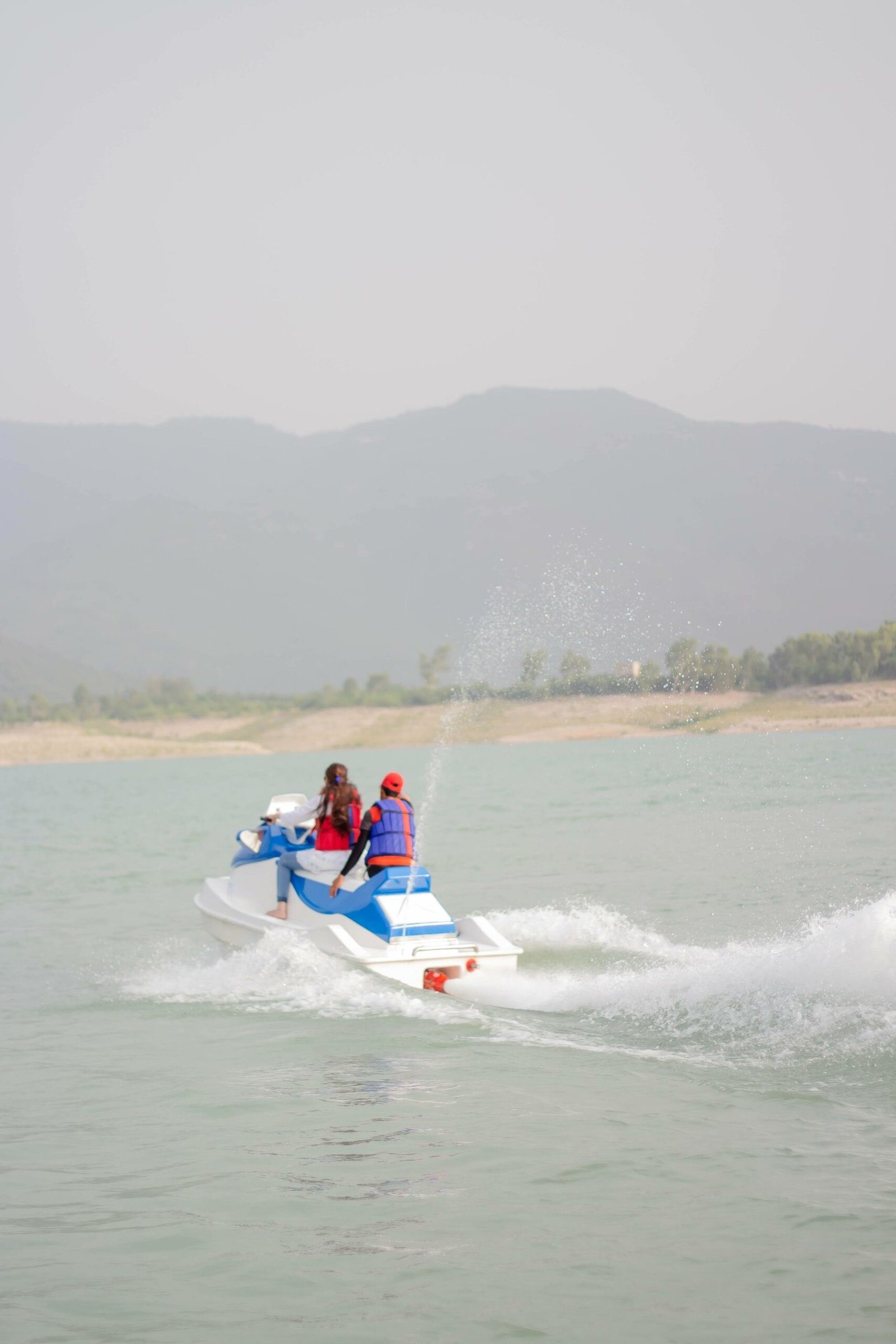 Wake Tubing:
It was my most favourite sport. I would call it the absolute adrenaline rush. It is a very high-speed ride, and I would recommend you not to take your phones along because they might fall out of your hands. This reminds me of the bandanna I lost on this ride (still grieving). It also costs only 500 PKR. I must recommend you this.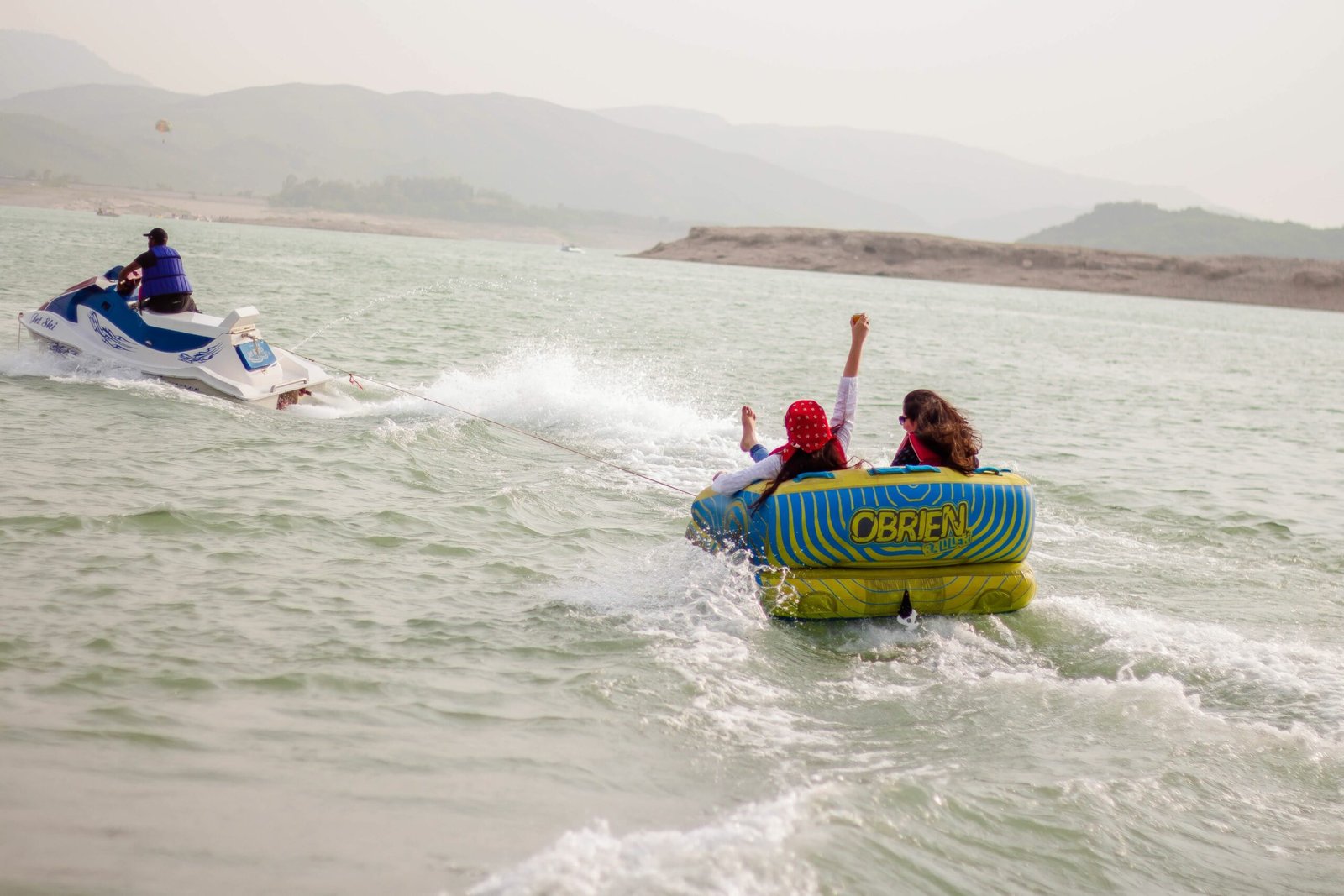 Tarzan Jump:
A boat will take you to the middle of the island, where the floating park is called the Tarzan boat. There are slides, trampolines and spots of different heights for the jump. For all those who love diving, this is a fantastic place. Tarzan jump cost around 1000 PKR.
Boating:
Adults or parents with young children who don't normally do other activities would love a boat ride. Boating is also a good source of family time and making memories.
Swimming:
Swimming is the best choice to relieve stress, escape reality, and relax because it releases endorphins leading you to the post work out high. You can swim in the waters of Mabali island. However, they only allow you to swim with life jackets for your own safety.
Zipline:
It is a total adrenaline rush and adventurous activity. There are not many places in Pakistan for the zipline. Moreover, it is one place where this dream of yours can come true. It is safe and fun, and unforgettable.
Camping and Bonfire:
If you are looking for an exciting weekend getaway, you should definitely camp at Mabali and enjoy bonfire at night. The ambience is perfect for camping. You can have the time of your life with your friends and family, singing or making memories while sitting around the bonfire. What else do we want, right?
Other activities:
You can also enjoy activities like archery, volleyball, tug of war, tracking/hiking at Mabali Island at reasonable prices.
Ambience:
I loved the ambience. The environment was so peaceful. There was open-air dining, and Slow music was playing in the background. Peacocks were roaming around. I love fairy lights, and they have decorated the whole place with fairy lights, and the place looks great, especially at night. So you can walk and have your me-time or with your loved ones to soothe your mind.
Accommodation:
You can either go for a day or if you want to stay there longer, Mabali has unique huts for a night stay with comfortable beds, beautiful bathrooms and cupboards. Every hut is designed in a vintage style—a recommended place for a relaxing weekend.
Parking:
As Pakistani, we know how important is the Parking place is. There is a wide parking area for people at Mabali so you would not have the problem finding a place to park your car. That's a bonus point.
Food:
"Good food is a good mood." Sometimes the place is startling, but the food doesn't match the standards, so it ruins your whole mood. Mabali island provides an expansive menu including continental, Pakistani cuisine and a wide range of beverages such as margaritas, soft drinks, etc. I had chicken karahi and chicken handi with naan, and I loved the taste. I would rate food as 4/5.
As they say, "it's not the island, it's the way of life." it is a great place to make memories, have adventures, and unforgettable moments. So I would recommend you to go to Mabali island once in your life. Trust me; you will not regret it.