by Miss Nirmal Hasni (Deputy Director NAB)
Students fail to qualify for One Paper 100 Marks MCQs exams because of multiple reasons. The complete guide for serious aspirants who want to qualify and step into their desired jobs.
Starting a career as an Assistant Director FIA, NAB, MOD, ASF, ANF, or Anti-Corruption has been a dream of millions of competitive students in Pakistan. But, unfortunately, hundreds of thousands of competitive students do not qualify for the One Paper 100 Marks MCQs exams for multiple reasons. For many years, I have been asked the same questions by young aspirants, "Why do students not qualify for one paper exams?". And I always guide them the same. The following reasons will help you understand the sole issue of a huge number of failure in One Paper Commission Exams in Pakistan.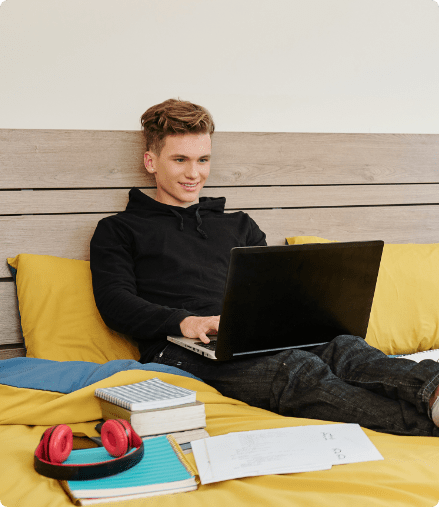 1: Preparation Strategy
The key to success in One Paper 100 Marks MCQs Exams is preparation strategy. It is of immense importance for students, and it is the distinguishing line that differentiates between qualifiers and applicants. An aspirant who prepare himself long before the seats get advertised usually has an edge of qualifying for the exams and step into the government of Pakistan. On the other hand, an aspirant who waits for the job advertisement and then starts his preparation hardly makes through and always remain behind the success line. So, I always suggest students that they must prepare themselves for at least 3 to 4 months before taking any one paper exams.
"Whoever gives his preparation 3 to 4 months before taking 100 Marks MCQs exams usually qualifies with flying color." Sir Syed Kazim Ali
2: Irrelevant Study Material
Next to the preparation strategy, the foremost hurdle in qualifying for One Paper 100 Marks MCQs exams is irrelevant study material. Unlike past years when aspirants – like me – were used to going to libraries and visiting experienced teachers to have relevant preparatory material to get themselves prepared, today's aspirants rely on irrelevant study material. Unfortunately, all the available books on the market either have irrelevant or outdated preparatory material, leading thousands of students towards failure. I have been telling all of my students not to follow irrelevant preparatory material. Even I never recommended any notes and MCQs books to the members of my family who either have joined the government of Pakistan and are still preparing. All the PDFs, circulated in What's App groups and FB groups and pages, and books published by 4 to 5 publishers have nearly outdated study material or have 60 to 70 per cent incorrect answers, leading a large number of students towards failure.
"Irrelevant study material (PDFs & MCQs books) have destroyed the future of millions. However, examiners consult graduation books to form a One Paper MCQs exam." Sir Rameez Ch.
3: Academies
An institute plays a pivotal role in the personality development of a student. When it comes to competitive exams, such as CSS, PMS, FIA, MOD, NAB, ANF, ASF, Anti-Corruption, etc., an institute is critical. Unfortunately, academies, especially for One Paper 100 Marks MCQs Exams, have turned into a highly profitable business in Pakistan. Instead of hiring experienced and qualified teachers, they employ young qualifiers who lack expertise, qualifications, and experience; consequently, the maximum number of failure comes from academies for many years. Especially in Lahore, Islamabad, Karachi, and Multan, the academies devoid of expertise, and they trap students by displaying young qualifiers pictures, result cards, and interviews. Innocent aspirants, who are already aspiring for the same cadres, get themselves trapped by these tactics, and, in consequence, lose their time, money, and energy. Although there are some institutes, such as Howfiv, that are working really hard to help students prepare for the exams, such institutes are very few in numbers.
4: Social Media
Whether it is education or societal norms, social media, ironically, has started eroding morality and the future of millions of competitive students every year. Except some, almost all other Facebook Groups and Pages, Instagram profiles, and YouTube channels are distracting students and making them a client rather than aspirants. You might have noticed Facebook groups and pages and Instagram profiles, especially created by young qualifiers and some mercenary people, post 3 to 4 interesting things and then advertise an academy, book, or young qualifier. They collectively have destroyed the future of millions of competitive students. I always recommend not to follow any of such page, group, and any young qualifier who does not have any teaching experience. They don't only exploit you financially but also psychologically. However, you can consult experienced officers who have years of teaching experience; they can help you prepare for the exam, but they do not advertise themselves.
"Seeking guidance from a highly qualified officer, having years of teaching experience is 1 million times better than following or joining any young qualifier." Miss Nirmal Hasni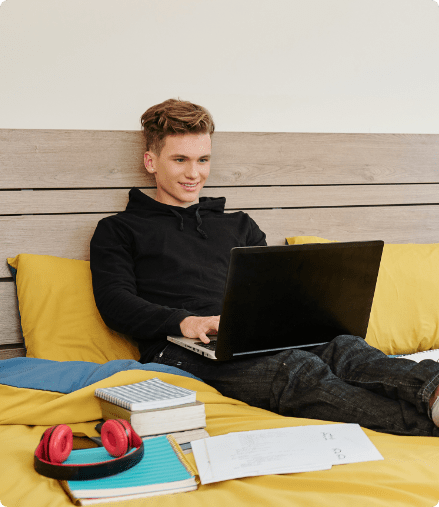 Which institute do you suggest serious aspirants prepare for One Paper 100 Marks MCQs Exams?
I usually suggest students follow their graduation study material as the paper setters always drag questions from there. However, for some students unsure how to start exams preparation or those who have started but remain unable to qualify for the exams, I always recommend them to join Howfiv. Why do I recommend Howfiv has some reasons, which are following:
They have highly qualified and experienced faculty based on professors, teachers, and officers having 5 to 8 years of teaching experience. 
The project Howfiv is run and administrated by Sir Syed Kazim Ali, Pakistan's most trusted and sincere teacher with the highest success rate of his students nationally and internationally. He is the only teacher in the country who is globally recognized. 
They have Sir Rameez Ch. as senior coach. He is the most trusted and highly experienced One Paper, Pak Study, and Islamiat coach with the highest success rate in the One Paper exams of his students. 
They have Miss Bakhtawar Zulfiqar, one of the finest One Paper Coach. She is well known among millions of competitive students because of her General knowledge MCQs. For years, whatever she makes her students prepare becomes part of PMS GK, Screening Tests, and One Paper MCQs exams.
They always make students cover the entire syllabus from A to Z. They never ask students to cram MCQs, buy books, or follow any other Tom, Dick, and Harry to qualify for the exams. 
They teach online, which is suitable for any competitive student. 
They deliver hours of lectures and never end their lectures unless students grab the concepts thoroughly. 
They have Pakistan's biggest and the world's 3rd largest Learning Management System that provides students free access to thousands of exam-relevant questions. 
Not I alone; even every officer who knows about Howfiv recommends it to their family members and relatives. Because we know Howfiv team is very dedicated and help students not only prepare for exams but also help students build their personalities. 
They have the best minds and coaches with them and they work on students English and Mathematics basics; that is why they have the highest success rate.
They do not grant admission to everybody; they have strict criteria to induct students. In their 2 to 3 months long One Paper Sessions, they conduct regular and surprising tests to help them students analyze their level of learning and preparation.
Last but not least, their exams preparatory materials are up to date, and they always update their questions to assist students in preparing for their exams. 
These are the reasons that have always compelled me to recommend my family and students to join Howfiv because it is the only institute with the highest success rate. Moreover, it provides Online coaching suitable for any competitive student, whether a jobian or fresh, living anywhere across the country. So, if you are very serious about your studies and future and preparing for One Paper Exams, first, try to consult graduation books; suffice enough to help you prepare for the exams. If you are confused or want to start your career as a government officer, Howfiv is the only platform that can help you live your dreams.
One Paper 100 Marks MCQs Exam Prep Course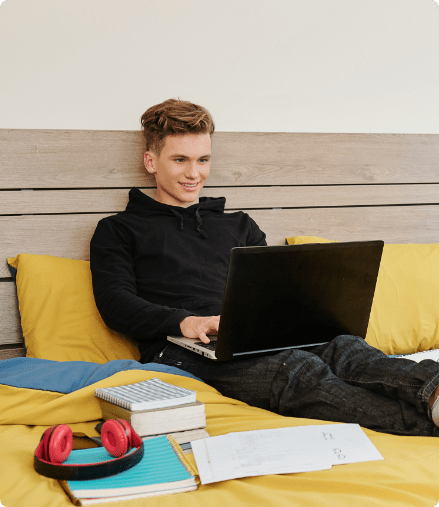 Available Online Courses