How to Prepare for PPSC Assistant Registrar Cooperative Societies | PPSC Assistant Registrar Cooperative Societies | PPSC Assistant Registrar Cooperative Societies Jobs | PPSC Assistant Registrar Cooperative Societies Syllabus and test preparation material (MCQs)
PPSC has recently announced 17 seats for the Post of BS-17 in the Cooperative Department of Assistant Registrar Cooperative Societies on a Regular basis. Many students who were waiting for the jobs have started emailing Howfiv for relevant study material. Since 2018, Howfiv has helped 700,000 plus students prepare, revise, and qualify for various One Paper 100 Marks MCQs exams; like previous years, Howfiv has again uploaded thousands of exam-relevant practice questions this year. Moreover, Howfiv has successfully arranged all the past papers MCQs, most repeated MCQs, most important MCQs, and thousands of exam-target based solved MCQs for the post of Assistant Registrar Cooperative Societies. In this article, all links to preparatory material and syllabus have been given.
Assistant Registrar Cooperative Societies Advertisement
Vide advertisement No 12-2021, Sr. No 102, Case No. 13-RG/2021, Public Service Commission (PPSC), has announced 17 posts, including one post reserved for Minority Quota.
Qualification and other requirements as per service rule:
Bachelor's Degree (II-division) from a University recognized by Higher Education Commission
A candidate should be a computer literate
Age:
Female: 21 to 28 + 8 = 36 years
Male 21 to 28 + 5 = 33 years
Preconditions:
As far as the date is concerned, the cutoff date for determining the eligibility shall be the 1st January 2021.
A candidate must fulfill, and complete all other preconditions/ qualifications for the examination on or before the closing date which is given in this advertisement.
The candidates will produce the original certificates at the time of Psychological
Gender, domicile and place of posting:
Gender: Male, Female and Transgender
Domicile: All Punjab Basis
Place of Posting: Anywhere in Punjab
Syllabus for the Post:
Punjab Public Commission (PPSC) is going to conduct the written examination, which will be conducted in the following Four major subjects:
Written Examination (Four Papers): 400
English Essay & Composition: 100 Marks (Descriptive Test)
Urdu Essay & Composition: 100 Marks (Descriptive Test)
Pakistan Studies (PA)/ Islamic Studies / General Knowledge (GK)/ Computer literacy (MCQs): 100 (MCQs)
History of the Cooperative Movement & Cooperatives today (MCQs): 100 (MCQs)
Psychological Assessment Interview / Viva Voice: 200
Note:
The non-Muslim candidates have the option either to attempt MCQs on Islamic Studies or from "Ethics".
Important Note:
A candidate must obtain 40 % marks 50 % marks in the aggregate i.e. 200 marks out of 400 marks, to qualify for an interview.
Moreover, a candidate shall also secure 50 % marks. In the interview i.e 100 out of 200 to be held eligible for final merit list of the successful candidate
Negative marking will be applicable, and 0.25 marks will be deducted for each wrong answer in the MCQ type papers.
Change in the priority/ selection of examination centres shall not be allowed.
Howfiv has successfully uploaded 4000 plus most important MCQs for Pakistan Studies/ Islamic Studies/ General Knowledge/ Computer literacy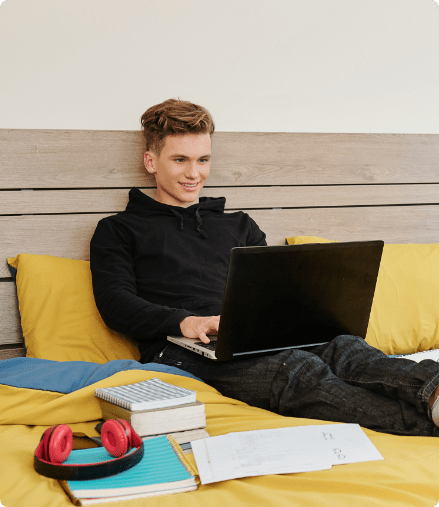 Available Online Courses
Ultimate Botanical Hair Oil
Price: $ 11 (almost Rs. 1,650 – PKR)/ 200ml bottle
Order Now