Howfiv Diaries has recently interviewed Islamabad's renowned personality, MS. Munaza Saddar, a member of (PEIRA). She has thrown some light on exciting questions, which are highly crucial for millions of competitive students, professionals, and Pakistani women.
Howfiv is dedicated to providing its One Paper registered students with quality coaching, exam-relevant questions, study material, student-teacher live interaction, and mock exams to help its students develop a unique personality and qualify for a competitive exam. Moreover, its personality interaction segment has been the most famous. Because of a huge number of applicants, who want to get themselves enrolled in one paper commission exam prep course, Howfiv's only takes up to 50 students in its online session. Nevertheless, Howfiv has taken another unique initiative named Howfiv Diaries, which publishes interviews of Pakistan's renowned personalities. However, before getting these interviews published under Howfiv Diaries' name, these personalities were interacting only with Howfiv's CSS, Howfiv Online Blog Writing, and Howfiv One Paper Course registered students; now, every competitive aspirant will be able to read and listen to them.
Howfiv's Diaries (HD):
Kindly tell us something about you and your educational background.
Well, my primary and secondary education has been from Islamabad. Later, I pursued my graduation in B.Com (IT) from Punjab university and then post graduated in the field of Economics from Punjab University, too. Moreover, I also completed my degrees in MA Pol Science, B.ed, M.ed, M Phil and PhD (in progress).
Howfiv's Diaries (HD):
What is your designation or profession now?
I have been serving as an educationist for a long time now. I have also worked as a curriculum developer. Additionally, I am a registered member of the Private School Association Authority and Private Educational Institutions Regulatory Authority (PEIRA). Currently, I own Air Foundation School System and am serving as a Principal in the I-10 Branch, Islamabad.
Howfiv's Diaries (HD):
Tell us something exciting about you.
Everyone is bestowed with some unique traits, which make the real you, by the Almighty Allah. I have always remained excited about everything that comes my way. However, I feel what makes me more exciting and different from others is my dedication to the profession.
Howfiv's Diaries (HD):
Tell us something awful about you.
It is Zero tolerance for teacher's disloyalty. I don't know whether to call this something awful about me or something that makes me uncomfortable for the job, I do.
Howfiv's Diaries (HD):
What do you say about Academy Mafia in Pakistan?
It is, indeed, something I have wanted to address for a long time now. Let me reiterate that the academy mafia, especially in Islamabad and Lahore, tends to focus more on earning than providing quality education. That is why our education system and young minds are growing to become obsolete and least creative. Hence, this results in rampant failure in almost every field they pursue, especially in CSS, PMS, and other competitive exams.
Howfiv's Diaries (HD):
What role social media plays to decrease the passing ratio?
Social media is another reason for the increased failure ratio. Unfiltered and huge stacks of content across the social blogging sites have diverted the focus of students. Nowadays, the academy mafia, low-quality publishers, and institutes take help from FB pages, groups, and YouTube channels to trap innocent students and exploit them monetarily.
Howfiv's Diaries (HD):
Can an officer teach students and help them qualify for the exam?
Teaching is an art and a noble profession. Some are born with it, whereas some are then made. However, becoming an officer doesn't certify anyone to be a teacher. For this, they must know how to teach. Ironically, for years, many officers – instead of focusing their jobs and serving the state of Pakistan – have started exploiting competitive students by displaying their designations and marks sheet. For instance, in CSS, PMS exams in Pakistan, every Tom, Dick, and Harry, who qualified for the exam, has become a self-proclaimed teacher.
In consequence, the number of failures has taken a toll. On the other hand, students joining relevant teachers for particular subjects are making it through. So, joining an officer for coaching is synonymous with destroying your future with your hands.
Howfiv's Diaries (HD):
What has been the sole reason behind the maximum number of competitive students' failures since 2016?
The rise of various mediums and students' laziness to put in efforts has also led towards increased failures since 2016. Furthermore, as I answered above, it's not only the distractions alone; social media, academy mafia, low-quality coaching providers, and officers coaching have also digressed students a lot, resulting in an enormous failure yearly.
Howfiv's Diaries (HD):
How much importance do you think the English language has in exams?
Being an international language, English has always played an essential role in the success of any exam. To qualify for any competitive exam, your foundation of English must be solid. Learning writing English and communication skills helps you qualify for a competitive exam and an online earning. For this, one must seek a professional's help instead of going to an irrelevant person who just qualified or succeeded in any exam.
Howfiv's Diaries (HD):
What, in your opinion, English writing help competitive students?
English writing has remained a dilemma in our society. It is commonly perceived that knowing grammar would help you qualify for any exam. However, to me practising grammar, in the form of writing your thoughts gives you an edge. It can elevate your chances of success to an unprecedented level because you will know how to dress your thoughts in words no matter what comes in.
Howfiv's Diaries (HD):
How do you see Howfiv's Online Blog Writing Course for students?
Howfiv Online Blog Writing Course has been a unique initiative, as always, by Howfiv. I have seen many other courses related to blog writing over the internet globally. Still, none has been this comprehensive, detailed, and, yet again, very first of its kind in Pakistan. The way Sir Syed Kazim Ali imparts the written communications skills and blogging is impressive. As compared to the British Council writing courses, the Howfiv Online Blog Writing Course is the one that suits every passionate English learners need. I believe this will help you write blogs and become a renowned author if you have more exposure to writing. Trust me; once you learn writing, it will become therapy for you.
Howfiv's Diaries (HD):
How much helpful have you found the Howfiv website for competitive students?
My students are of different age groups. Especially Howfiv's kids' corner is very famous among young students of my school. I have been receiving innumerable thankful messages from parents for Howfiv that has helped to engage their little ones in a productive screen addiction.
Howfiv's Diaries (HD):
How much helpful have you found Howfiv's Online One Paper Commission Exam Prep Course for Students?
Significantly less guidance is being provided to millions of aspirants of One Paper commission exams in Pakistan. In the meantime, the launch of Howfiv's Online One Paper Commission Exam Prep Course has left an incredible impact in the area of one paper commission exam preparation. It helps students pass any exam with flying colours for its holistic syllabi coverage and comprehensive evaluation. The best part of it is the faculty, which is highly qualified, experienced, and seasoned.
Howfiv's Diaries (HD):
How to prepare for an interview?
Many aspirants who qualify for their exam tend to fail in an interview for they can't overcome their anxiety and fear. My advice to all of them is "Never go for an interview with fear." Remember, the interviewers are humans like us, and they wouldn't ask anything beyond what you have prepared and pursued.
Howfiv's Diaries (HD):
What is your message for the youth?
Never give up.
Howfiv's Diaries (HD):
Who deserves credit for your success?
My parents and husband. They have had always supported me in all that I am today.
Howfiv's Diaries (HD):
What book you suggest students read?
In this age of distractions and massive online content, our nation seems to stray from our religion. So I recommend Seerat un Nabi by Syed Suleiman Nadvi and Qasus ul Anbia for kids to learn the Sunnah of Prophet PBUH and Islam's history.
Highlights
Complete Name
Munazza Saddar
Qualifications
PhD (In progress)
Designation
Principal/Educationist /curriculum developer
Alma Mater
Punjab University
Strength
My father and husband
Hobbies
Hiking/Cooking/Pedagogy
Favourite Personality
Allama Muhammad Iqbal
Secret to Success
Tawwakal
Role Model
My Father
Favourite Quote
"You can not find new horizons until you have courage to lose sight of the shore ." (William Faulkner)
Highlights by Howfiv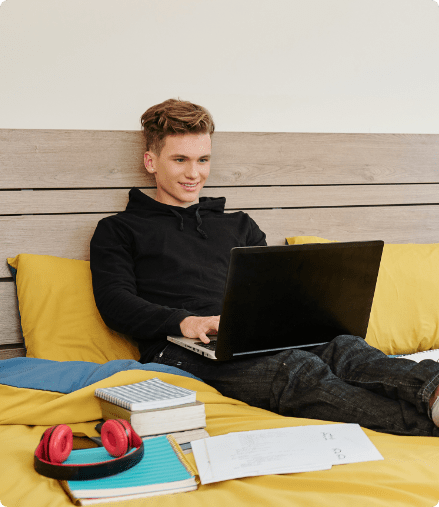 Available Online Courses