Howfiv Computer Science Glossary of Alphabetical list of Computer Terms by Sir Hamza Asif for FPSC, PPSC, SPSC, BPSC, NTS, PMA, PAF, etc. Students.
What is CS Glossary?
A glossary is an alphabetical list of important terms related to a particular subject. And Computer Science (CS) Glossary is a unique initiative taken by Sir Syed Kazim Ali and created by Sir Hamza Asif to help understand the most important and the most repeated terms asked in One Paper 100 Marks Exams, conducted by FPSC, PPSC, SPSC, BPSC, KPPSC, AJKPSC, GBPSC, PMA, PAF, Pak. Navy, CSS, PMS, NTS, and other commission bodies. Sir Hamza Asif, the most famous CS coach in Pakistan, has arranged the CS glossary alphabetically so that millions of competitive students could memorize them and revise them as per their comfort.
Howfiv CS Glossary of Computer Science Terms by Sir Hamza Asif are following
Hypertext:
Hypertext is the data that contains links to other data on web pages or other online files. Keywords of hypertext are usually underlined, For example: when you see a topic on webpage and you also look links of related topics, in such way you just click on link to reach related information.
Hypervisor:
Hypervisor is also known as Virtual Machine Manager (VMM). VMM is a visualization technique that is used to run many Operating Systems (Guests) on the host computer. Hypervisor is one level higher than the supervisory program so that it is named like that. It is used to manage execution of guest operating system and presents a virtual operating platform to guest operating system. Hypervisors has task only to run guest operating system so that's why they are installed on server hardware. Some non-hypervisor virtualization systems are also used for same purposed on desktop, portable, handheld computers even and dedicated servers.
IaaS:
The abbreviation of IaaS is Infrastructure as a Service. Providers of IaaS offer physical or virtual machines, computers and other resources in the most basic cloud service model.
Icon:
Icons are small pictures or symbol that represents objects or functions in Graphical user interface like Windows or Macintosh. For example the files and folders that you see on your desktop are also icons.
Internet Connection Sharing (ICS):
ICS is a feature of windows that allows a user to connect computer on user's home network via one computer to the internet when it is enabled.
IEEE 1394 port:
IEEE 1394 is an interface that supports plug and play and used for attaching high speed serial devices to user's computer.
Image map:
Image map is used as an alternative of text links for providing a user additional information. Image map is an overlay that links to another anchor or web page and clickable. It contains hot spot or more than one area.
IMAP:
IMAP stands for Internet Message Access Protocol. IMAP is a method that is used to access e-mails without downloading these on user's hard drive. IMAP is totally different from POP3 that download messages on user's hard drive before reading these.
Internet:
Internet is based on TCP/IP protocol and is used to connect about any model of popular computers like micros, main-frame, super etc. Clients (Special programs) are used to enable different users to connect with internet to browse and accessing websites or to perform their tasks like accessing and reading email etc.
Internet Explorer:
Internet explorer is a browser used to browse World Wide Web (WWW) access internet like chrome, opera, Mozilla Firefox or others etc. It is client program from Microsoft that is pre-installed on compatible PC's or most new PC's.
Internet Radio:
Internet radio is a service for radio broadcast that is transmitted through internet. Such broadcast consists of a continuous stream. It has a drawback too as user is enabled to control selection that can be done while listening to traditional radio broadcasting.
IP address:
IP stands for internet Protocol. IP address is a unique identifying number for each computer on internet. For example: 192.168.101.3
Internet service provider:
ISP is a company or an organization that provides connection to internet. Like PTCL etc.
IRC:
Internet Relay Chat is a system that is used for online discussions between two or more internet users.
IRQ:
Interrupt request is a signal from hardware to computer's Processor to stop running or interrupt running program. Sometimes hardware or software sends such signals to processor just to save the pc from failure.
Prepared by Sir Hamza Asif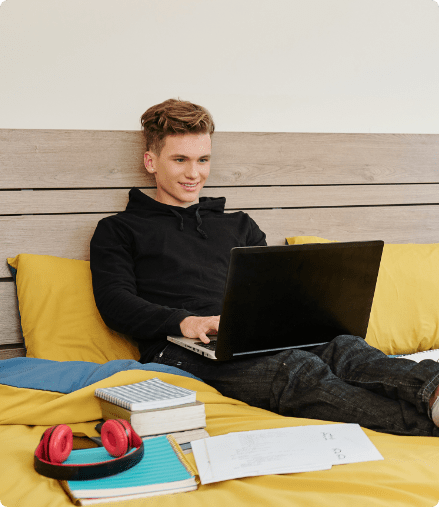 Available Online Courses
Ultimate Botanical Hair Oil
Price: $ 11 (almost Rs. 1,650 – PKR)/ 200ml bottle
Order Now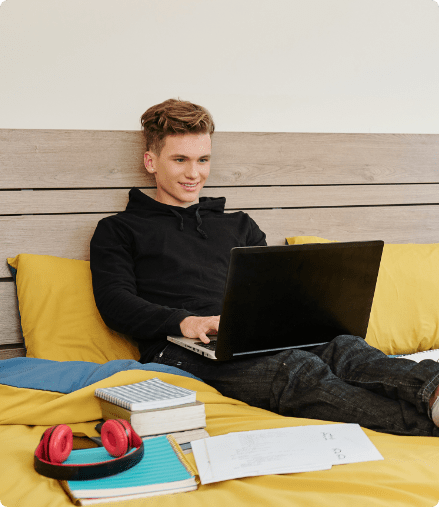 Sir Hamza Asif's Contribution