Howfiv Computer Science Glossary of Alphabetical list of Computer Terms by Sir Hamza Asif for FPSC, PPSC, SPSC, BPSC, NTS, PMA, PAF, etc. Students.
What is CS Glossary?
A glossary is an alphabetical list of important terms related to a particular subject. And Computer Science (CS) Glossary is a unique initiative taken by Sir Syed Kazim Ali and created by Sir Hamza Asif to help understand the most important and the most repeated terms asked in One Paper 100 Marks Exams, conducted by FPSC, PPSC, SPSC, BPSC, KPPSC, AJKPSC, GBPSC, PMA, PAF, Pak. Navy, CSS, PMS, NTS, and other commission bodies. Sir Hamza Asif, the most famous CS coach in Pakistan, has arranged the CS glossary alphabetically so that millions of competitive students could memorize them and revise them as per their comfort.
Howfiv CS Glossary of Computer Science Terms by Sir Hamza Asif are following
GIF (Graphic Interchange Format):
GIF is a format for files having graphics or pictures. Such kinds of files usually have extension ".gif". A lot of web pages contain such type of files.
GB or Gig (Gigabyte):
1024 Megabytes (MB) or 1024×1024×1024 Kilobytes (KB)
Global Positioning System (GPS):
GPS is the collection of Satellites that are orbiting round the earth. GPS refers to GPS receiver that uses the principle named "trilateration" and is used to tell location at any time.
Grayware:
Greyware (or grayware) can be described as a malicious software or code that is considered to fall in the "grey area" between virus and normal software. Greyware is a term that is used for all other malicious or annoying software such as adware, spyware, trackware, and other malicious code and malicious shareware.
GUI:
GUI stands for Graphical user interface. Such interface contains drop down menus, icons and windows that can easily be used by just clicking the mouse. It is user friendly interface. Windows is an example of graphical user interface.
Handshaking:
The negotiating period that instantly occurs after building connection between two modems. It occurs when modems get agree about the way of data transmission such as Packet sizing and error correction etc. The set of rules they agree is known as protocol.
Hard Disk:
Hard Disk is a storage device that can hold a large amount of data i.e. Hundreds to thousands of Megabytes. Usually hard disks used internally but portable hard disks are also available that can be connected externally to the System Unit and are used as supplement disk space. Usually Hard disks and hard drives are considered to be same but technically there is a difference between both of them. Hard drive is the mechanism used to read data from disk.
Hardware:
The physical or tangible components of the computer system are known as hardware such as mouse, monitor, system Unit including mother board, internal chips and wiring etc.
Header:
Header is all about portion of e-mail messages or network newsgroup posting that leads the body of the messages. It includes information like whose message, its date and subject. A header is the also the portion of packet that includes additional information about the receiver need and precedes the actual data.
`Help desk:
A resource of assistance and information that troubleshoot problems related to computer and similar products. Help desk support via E-mail address, website or toll free numbers are given by corporation to its employees and customers.
Helper application:
Helper application is a program that is used for multimedia files that cannot be handled by web browser internally. Files that uses helper application first moves to user's computer before showing or playing. Contrast to a plug-in that enables users to view the file over the Internet without downloading it first.
Home page:
Home Page is a page or document that can be accessed by web browser like chrome, opera or internet explorer. It is the first page of particular website usually and started automatically when user starts his browser.
Host:
Host is the specific computer that is connected to TCP/IP (Transmission Control Protocol/ Internet Protocol) network like Internet and is accessed by user working at a remote location.
HTML:
HTML stands for Hyper Text Markup Language. HTML is used to create web pages. Such pages are designed through various tags and attributes.
HTTP (Hyper Text Transfer Protocol):
HTTP contains set of instruction that defines rules about interaction between web server and web browser. For example when a user open location or enter URL in browser at that time HTTP command is sent to the web server. When request is sent to fetch then it returns with requested web page.
Prepared by Sir Hamza Asif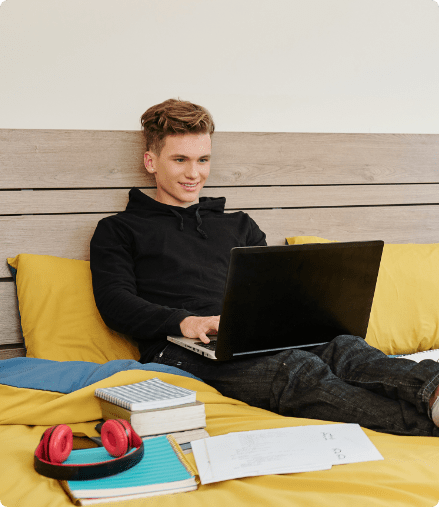 Available Online Courses
Ultimate Botanical Hair Oil
Price: $ 11 (almost Rs. 1,650 – PKR)/ 200ml bottle
Order Now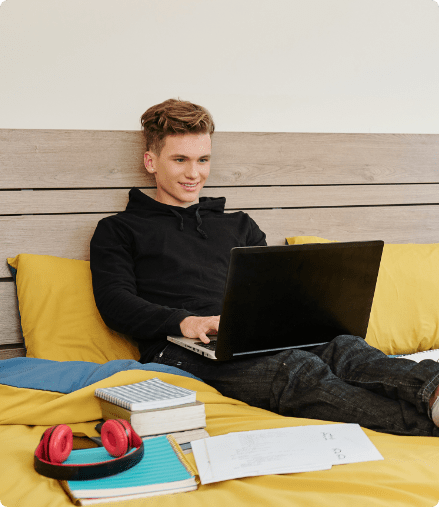 Sir Hamza Asif's Contribution