The following article, How Nations Can Live Together Peacefully by Making the World a Global Village, is written by Anum Saba, a student of Sir Syed Kazim Ali. Moreover, the article is written on the same pattern, taught by Sir to his students, scoring the highest marks in compulsory subjects for years. Sir Kazim has uploaded his students' solved past paper questions so other thousands of aspirants can understand how to crack a topic or question, how to write relevantly, what coherence is, and how to include and connect ideas, opinions, and suggestions to score the maximum.

The phenomenon of globalisation has connected nations across the world into a community to an unprecedented extent, which implies that a global society is taking shape. Meanwhile, more and more people realise that peace and harmony are a basic prerequisite to building the trust, collaboration, and inclusiveness necessary for societies to be resilient to disasters and disputes and adapt to changes in their environments. The international community has taken many steps in this regard, for instance, mainstreaming tolerance and acceptance by bringing these concepts into people's living rooms through media since mass media has become an integral part of everyday life. Another approach applied by international organisations is adding multicultural and multiethnic aspects to curricula under Target 7.4 of the UN's Sustainable Development Goal on Education, which ensures that all learners acquire the knowledge and skills necessary to promote a culture of peace and nonviolence. Despite these efforts, the stark economic disparity and differences in the political power of developed and developing nations act as a bottleneck for the establishment of true peace; hence, abolishing the gap regarding participation on international political platforms is necessary to develop mutual trust. In addition, the establishment of a stable and mutually beneficial world economic system is indispensable for ensuring sustainable peace. This essay sheds light on the strides made by the international community to bring cultural and social harmony and offers suggestions to overcome the deficiencies.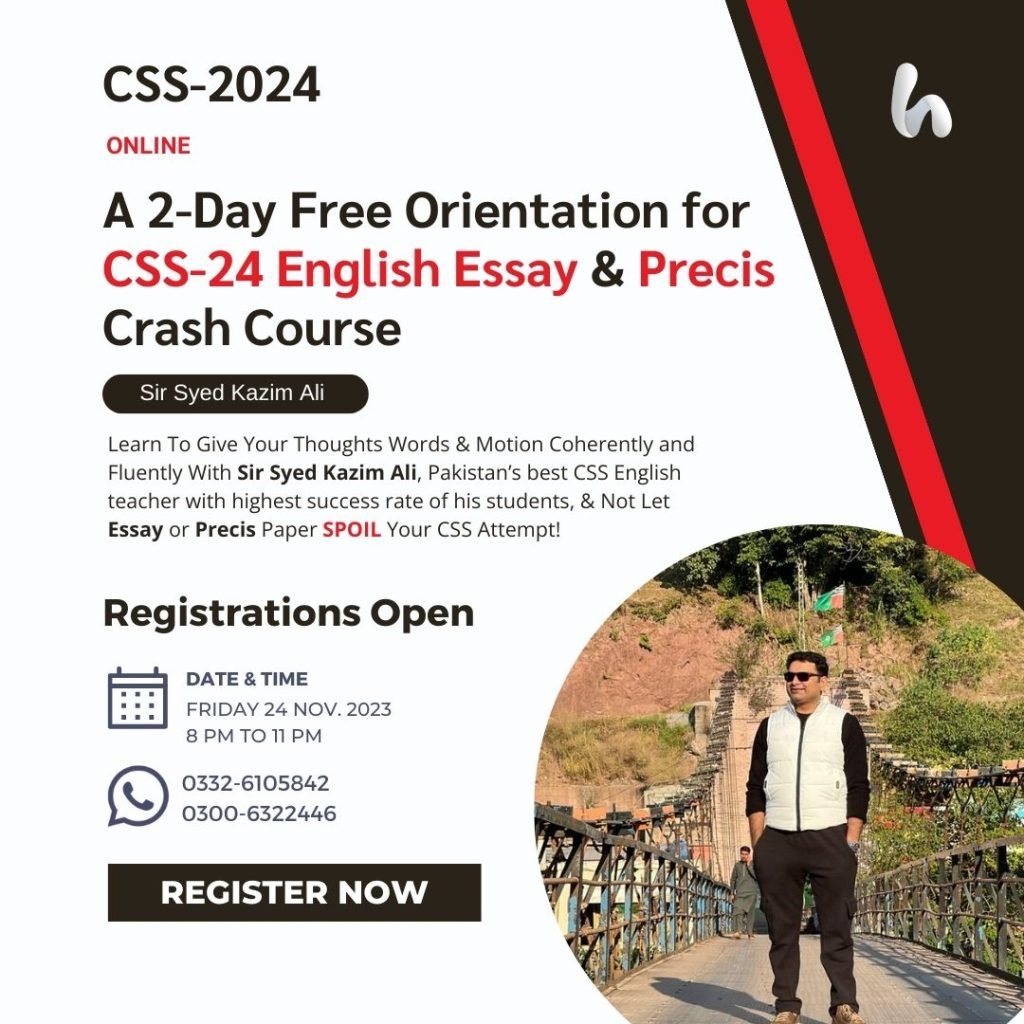 Before explaining the steps taken by the international community to coexist in today's globalised world, it is of great importance to define the term "global village." The contemporary world is rightly described as a "global village" due to the formation of a single community on account of globalisation, the phenomenon of integration and interaction between governments, nations, and people at the economic, political, social, and cultural levels. The level of assimilation achieved by the present world through robust telecommunication is unparalleled as it comprises a voluminous and expeditious exchange of ideas and content. Additionally, nations across the world are glued together by cross-border capital flows, international labour migrations, international organisations, and the commitment of nations to global rules and regulations, creating a global society.
Presently, the world is characterised by social and cultural discrimination. On the one hand, citizens of developed nations frequently experience a sense of insecurity toward immigrants because of nationalism-based prejudice and a collision of cultural ideals. Protestors holding national flags and chanting the slogan "Go back home" are often seen on the roads. Other manifestations of mistrust towards foreigners are Islamophobia, mass shootings, and hate crimes. On the other hand, the disparity in economic growth and political influence between developed and developing countries is striking, which gives rise to feelings of discontent and being left out among developing nations. Hence, it is essential to psychologically train people to become good global citizens and to address the concerns of growing nations in order to make cross-cultural and cross-national interactions meaningful.
After understanding the current state of world peace and cooperation, the coming paragraphs discuss the efforts made to establish a mutually beneficial global environment.
To start with, a method applied to mainstream tolerance and acceptance is bringing these concepts into people's living rooms through media, as mass media has become an integral part of everyday life. One way to achieve this is to disseminate information that combats the propaganda of riots, intolerance, or racism. In 2019, the European Union Disinformation Lab uncovered a massive online operation by India to prompt anti-Pakistan sentiments across the globe, which aided Pakistan in thwarting this malicious attempt by creating awareness through narrative building. Furthermore, entertainment programmes exemplifying diverse cultural and religious conceptions normalise diversity by making people familiar with it. For instance, the representation of the Ottoman Empire in the drama series Curlus Osman, which was aired in 23 countries, resulted in an appreciation of Turkish culture. Thus, the media is being used effectively to promote cultural harmony.
Next, student exchange programmes propel students towards acceptance and understanding of an array of different cultural and community perspectives. A lot of such programmes expect students to stay with a local family in the host nation, building lifelong bonds between people from different cultures because a sustainable change in attitudes can only be brought about through experience. For instance, the International Cultural Youth Exchange organisation is working across 40 countries to achieve cultural harmony. Since most university students who travel abroad on exchange programmes are on the verge of entering the job market, the meaningful experience of studying abroad inculcates a better understanding of the global market and provides leadership, language, and communication skills to counter the challenges of cultural diversity at their workplace. Moreover, they develop an appreciation for the positive aspects of their culture through comparison.
Furthermore, the best way to mainstream tolerance is through education about how to be a global citizen and exist peacefully. It is also a part of the UN's Sustainable Development Goal on Education, whose Target 7.4 ensures that all learners acquire the knowledge and skills necessary to promote a culture of peace and nonviolence, global citizenship, and an appreciation of cultural diversity. Achieving this goal is of the utmost importance because exposure to alien cultures through exchange programmes without suitable psychological training to process emotions of dissent can lead to Xenophobia or hatred towards foreign cultures instead of building cooperation. Thus, education creates a sense of openness and curiosity about other cultural perspectives, growing empathy among people for world views other than their own.
Finally, the cultural community centres for immigrants are effective means of bringing cultural harmony as they are gathering places for communities of various ethnic and cultural backgrounds. Immigrants often experience not only identity crises because of a clash between their native culture and the culture of the host nation but also discrimination in the form of verbal harassment and physical violence. The cultural centres foster a sense of cultural identity and stimulate social justice advocacy. For instance, Pakistan's community centre in America is dedicated to preserving heritage and bridging the gap between the local community and the Pakistani community in America. Henceforth, these centres deliver the message of unity while recognising the cultural heritage through multiple events, lectures, plays, art exhibits, and parties throughout the year.
After an overview of the attempts made to cohabit pacifically with the globalised society of today, the coming paragraphs recommend actions to address the issue further.
First of all, abolishing the large gap between developed and developing countries regarding participation and the value of opinion on international political platforms is necessary to realise equality and mutual trust. Presently, developed countries like the United States lead world politics. Three of the five countries with veto power in the United Nations are developed ones; hence, they support resolutions passed in their favour and block decisions that are against their interests. This has sparked feelings of injustice, mistrust, and discontent among the developing nations, threatening the world's peace and security. Therefore, the United Nations needs to take steps for more inclusive decision-making by making amendments to its rules and regulations; only then is true peace achievable.
Likewise, the establishment of a balanced and mutually beneficial world economic system is essential for ensuring a viable peace. At present, there exist discrepancies in the form of imbalanced growth between the developed and developing world. This is evident from the fact that the mean growth rate of the developing countries has been about one-third below that of the developed countries. The emerging nations blame the developed ones for economic exploitation through neo-colonial debt traps and economic policies that only benefit developed nations. The IMF and World Bank's structural adjustment programmes orchestrate policy formulation in the indebted countries, triggering not only an economic struggle but also a sense of humiliation among citizens. The international community should uplift weak economies through tax relief and programmes to alleviate poverty and establish a relationship of goodwill.
In addition, rather than commercialising and enforcing one culture, it is necessary to appreciate diversity and promote cultural inclusivity, i.e., positive aspects of various cultures having representation and acceptance. At present, the West's dominance in international media and on the global market has resulted in the Westernisation of many cultures in developing countries. A process of cultural homogenisation has occurred, with capitalist values of materialism and consumerism being the dominant influence. Also, many small cultural communities, such as the Saatan of Northern Mongolia and the Kalash of Chitral, Pakistan, are about to go extinct due to a lack of representation. Therefore, organisations like the United Nations Educational, Scientific, and Cultural Organization (UNESCO), which has the purpose of publicising the positive values of various cultures, should propagate these cultural identities in the media via documentaries and movies. Also, they can incorporate diverse cultures from around the world into traditional curricula so that youth can become acquainted with them.
Promoting cultural diversity is the best way to fight prejudice, cross language barriers and bring communities together.

-Tibor Navracsics
Apart from the aforesaid measures, establishing global ecological ethics embodies coexistence and shared prosperity. Currently, the major contributor to climate change is the United States; meanwhile, the main victims are developing countries with already dwindling economies, suffering far-reaching implications such as aggravating poverty and rapid urbanisation. This disparity is observable in a Stanford University study explaining that climate change has increased economic inequality between developed and developing nations by 25% since 1960. Although efforts, such as the Paris Accord, the Montreal Protocol, and the Kyoto Protocol, have been made, they have borne no fruit for lack of serious implementation. This has instigated sentiments of injustice among emerging nations. As peace cannot be achieved without addressing the concerns of various global stakeholders, the international community should compel major carbon-emitting countries to actively fulfil the responsibility of resolving environmental crises while also assisting developing countries in adapting to climate change.
A critical analysis of the current state of discord among nations and measures taken to address these issues reveals that the international community has failed to establish a harmonious society due to the ineffective implementation of global rules and regulations as well as the unjust attitude of the developed world towards the developing one. It is not possible to achieve long-term peace and stability without freeing the emerging nations from economic exploitation at the hands of the leading ones. Also, the sense of insecurity developed by the prejudiced view of third-world nations disseminated by the Western media should be abolished. Only through these pragmatic measures can the goal of a peaceful global society be achieved.
In conclusion, the world has progressed towards living together as a peaceful community in a globalised world by taking various measures at the national and international levels. For instance, the student exchange programmes promote acceptance and understanding of a wide range of cultural perspectives and world views. Similarly, the cultural community centres for immigrants are effective means of bringing cultural communities together through creative means such as speeches, plays, art exhibitions, and theatres. Notwithstanding these efforts, the international community remains divided on national, religious, social, and cultural grounds. One way to address the issue is to set up an inclusive global culture where differences are celebrated, and people from various ethnicities, nationalities and cultural backgrounds are treated equally. Moreover, by establishing global ecological ethics, the nations endangered by climate change can be protected, leading to coexistence and shared prosperity. If the world keeps moving in this manner, a truly peaceful, interconnected world is achievable.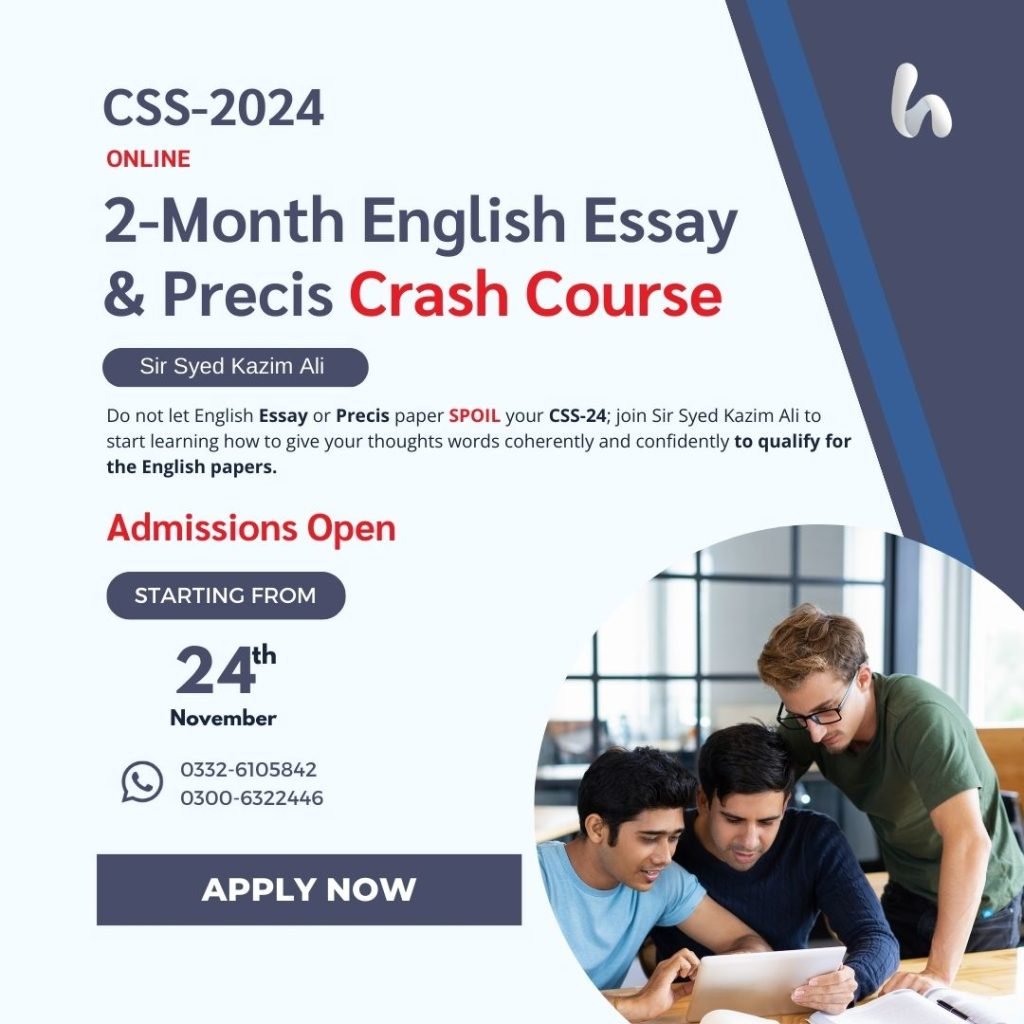 CSS Solved Past Papers' Essays
Looking for the last ten years of CSS and PMS Solved Essays and want to know how Sir Kazim's students write and score the highest marks in the essays' papers? Then, click on the CSS Solved Essays to start reading them.

CSS Solved Essays
CSS Solved General Science & Ability Past Papers
Want to read the last ten years' General Science & Ability Solved Past Papers to learn how to attempt them and to score high? Let's click on the link below to read them all freely. All past papers have been solved by Miss Iqra Ali & Dr Nishat Baloch, Pakistan's top CSS GSA coach having the highest score of their students. General Science & Ability Solved Past Papers
Articles Might Interest You!
The following are some of the most important articles for CSS and PMS aspirants. Click on any to start reading.